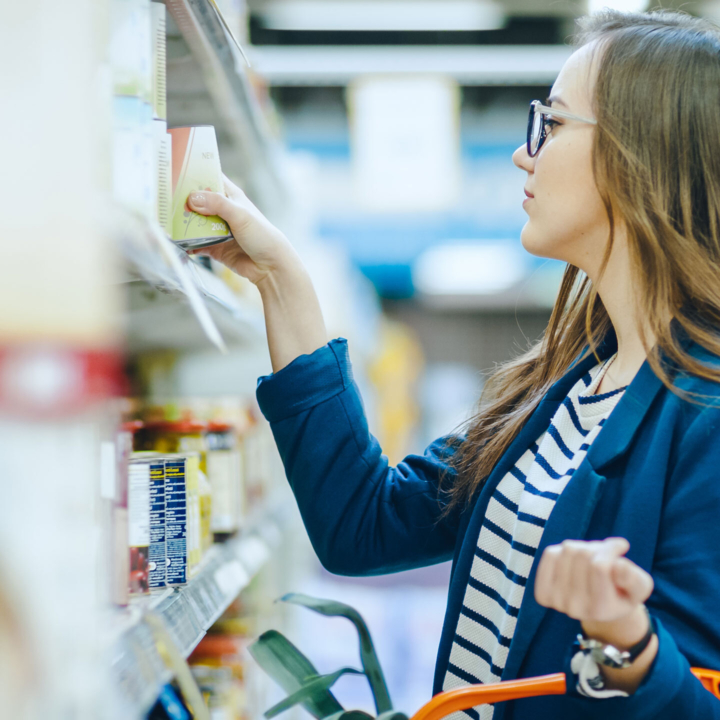 Graphic design
Packaging as an essential marketing tool
18 September 2020
Reading time: 4 min
How are consumers' choices being influenced and guided?

Marketing is a strategic issue, and several studies show that when it comes to in-store retail, a high proportion of purchasing decisions are made at the point of sale (in French). Packaging is another major factor, and this key marketing tool is an effective way to pique consumers' interest and create buying impulses.

Unlike other factors driving the purchase of a product, a packaging's design lures consumers at the very last moment. It's sometimes so iconic, it even comes to define the product's identity, like in the case of the shape and lettering of the Absolut vodka bottle or the box of any Apple product. This is why it's in the best interest of packaging designers to work hand in hand with graphic designers early in the design process. A packaging's composition and aesthetic help promote a product and its brand. In some cases, it even contributes to reviving the brand.
A well created and designed packaging enhances a buyer's experience, who may be influenced by either distinctive or familiar design elements when choosing a product. Depending on the circumstances and time of day, a certain packaging may create a need or fuel a sudden urge in a consumer browsing around a supermarket, especially if it meets the target audience's needs and expectations.
To make a product stand out, the creative team must also take into consideration the printing techniques used and what visual codes communicate about the product's nature, benefits and the manufacturer's notoriety. This strategy is also relevant in online retail, in which case the team must also take into account screen size and resolution, image responsiveness and customers' attention span and the ability to retain them. Whatever the context is, the surface area left to communicate is more often than not limited.
The execution of the physical and graphic design of packaging is subject to a number of considerations:
The size, shape and materials of the container
A hierarchy of information and pictograms that set the brand apart
A clear product name, with its key benefits and features underneath
A nutritional panel that meets legal standards
Information on the product's origin and traceability
The design team must also handle other constraints, such as regulatory requirements:
Government standards on labelling, ingredients and warnings, often established by Health Canada or Innovation, Science and Economic Development Canada. Standards for such claims as "gluten-free," "100% natural," "additive-free," "relieves pain," etc.
Standards are even stricter for some products, such as over-the-counter medication and cosmetics.
Sufficient space available to display all the information in both official languages.
Environmental constraints that force the design team to question the materials, inks, glues and varnishes used.
The growing concern over plastic waste and overpackaging, chiefly in food retail and the fast-food industry.
The launch of a new product is a great opportunity to revive or strengthen a brand with a great packaging. In spite of an already full graphic space, a new product can alter the image and message of a producer or manufacturer. A redesign makes it possible to adapt the product and better fit the needs of ever more sophisticated consumers who are changing their behaviour. This is a frequent occurrence in the food sector, which accounts for a significant portion of the retail industry's packaging (in French).
Packaging design is useful and effective insofar as it addresses consumers' concerns. Beyond the appeal of a low price, products are now purchased based, among other things, on the perception of quality and guarantee of local and ethical manufacturing. As a result, packaging is a reflection of consumers' lifestyle and values, and, in some cases, a validation.
Have a project?
Tell us about it.