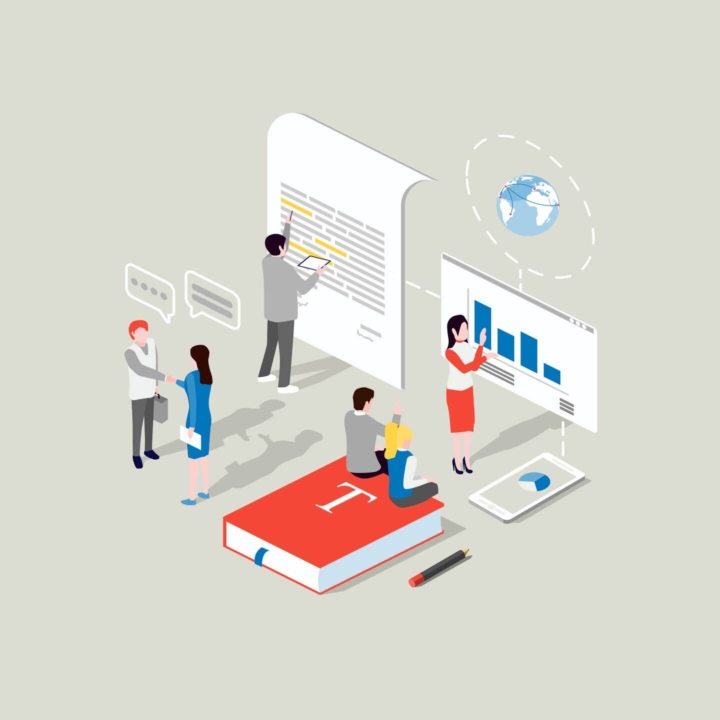 Regulatory reporting
Producing Annual Reports in 2020
19 October 2020
Reading time: 4 min
Over the last ten years, the look and content of annual reports have gone through a major transformation. Some companies have streamlined the concept as to only provide a review of their performance for the year, while others saw it as a way to present their vision for the future and build their corporate image. Used as new marketing tools, annual reports take advantage of digital platforms' features and are now rarely printed.
Accountability
Annual reports must comply with a number of rules and include several essential elements. As statutory publications, their primary goal is to enable companies to achieve accountability and transparency. Public companies choose in increasing numbers to recount the year's activities in an initial section that incorporates storytelling. Data provided in this part of the report is generally available on the company's website or in a document called an off-print, but is couched in a way that appeals to emotions and facilitates the communication of information. People will recall the content of the report more easily if they feel moved when reading it.
A broadening stakeholder base
Annual reports are no longer geared only toward shareholders, but now have to take into account the interests of various stakeholders—including consumers and employees—for whom corporate accountability goes beyond the pursuit of profits. A strong corporate identity has also become essential. Companies can shape their organizational narrative by focusing on a specific achievement described by a manager, putting a human face on their mission, vision, corporate culture and commitment to major social issues. The same technique can also be used in other areas, such as speech writing and the drafting of press releases. It's no longer unusual for annual reports' layout to include storytelling features and leverage them to cater to all stakeholders.
Evolving stakes
Environmental, social and governance factors have become a major issue for companies over the past few years. For instance, climate change is now a risk factor with potential impacts on the supply chain and real estate value, and the capacity to dislocate markets. It is an important issue for consumers, employees, suppliers and the general public alike, who all demand greater transparency about companies' environmental footprint. Similarly, diversity and inclusion have also become a critical component of human resources management. In their annual report, companies showcase their commitment to a diverse workforce and board of directors, which can have a positive impact on their local community.
Storytelling
Annual reports not only present key performance indicators, they also include stories highlighting employee achievements or introducing company leaders. This approach helps develop closer ties between employees and raise a company's profile with its stakeholders. Regardless of context, storytelling can be very effectively leveraged by companies to announce plans to transform, change or renew themselves.
Annual reports are currently undergoing a complex transformation that is, without a doubt, going to continue in the next decade. Supported by new technologies that allow for more flexible and creative layouts and contents, organizational narratives will substantially redefine the way public relations are practised today.
Have a project?
Tell us about it.