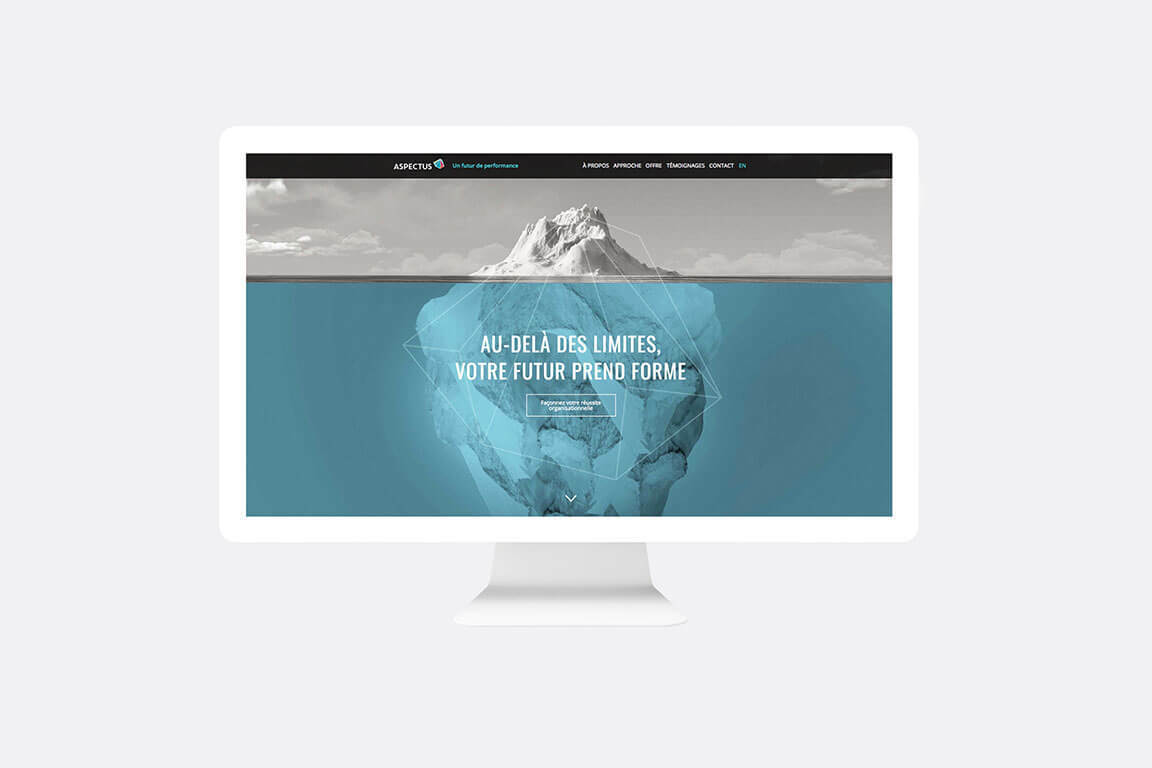 Brand image and website redesign
Client
Aspectus
Deliverables
Strategy, design, wireframing (UX), mockups (UI), copywriting and translation of content, development, user tests
Context
Aspectus, a business that explores human limits and hidden potential to create high-performance teams of leaders, recently undertook a transformation. In the midst of these changes, the company completely overhauled its brand image and the content and look of its website to convey its mission, vision, approach and range of programs adapted to different companies' needs.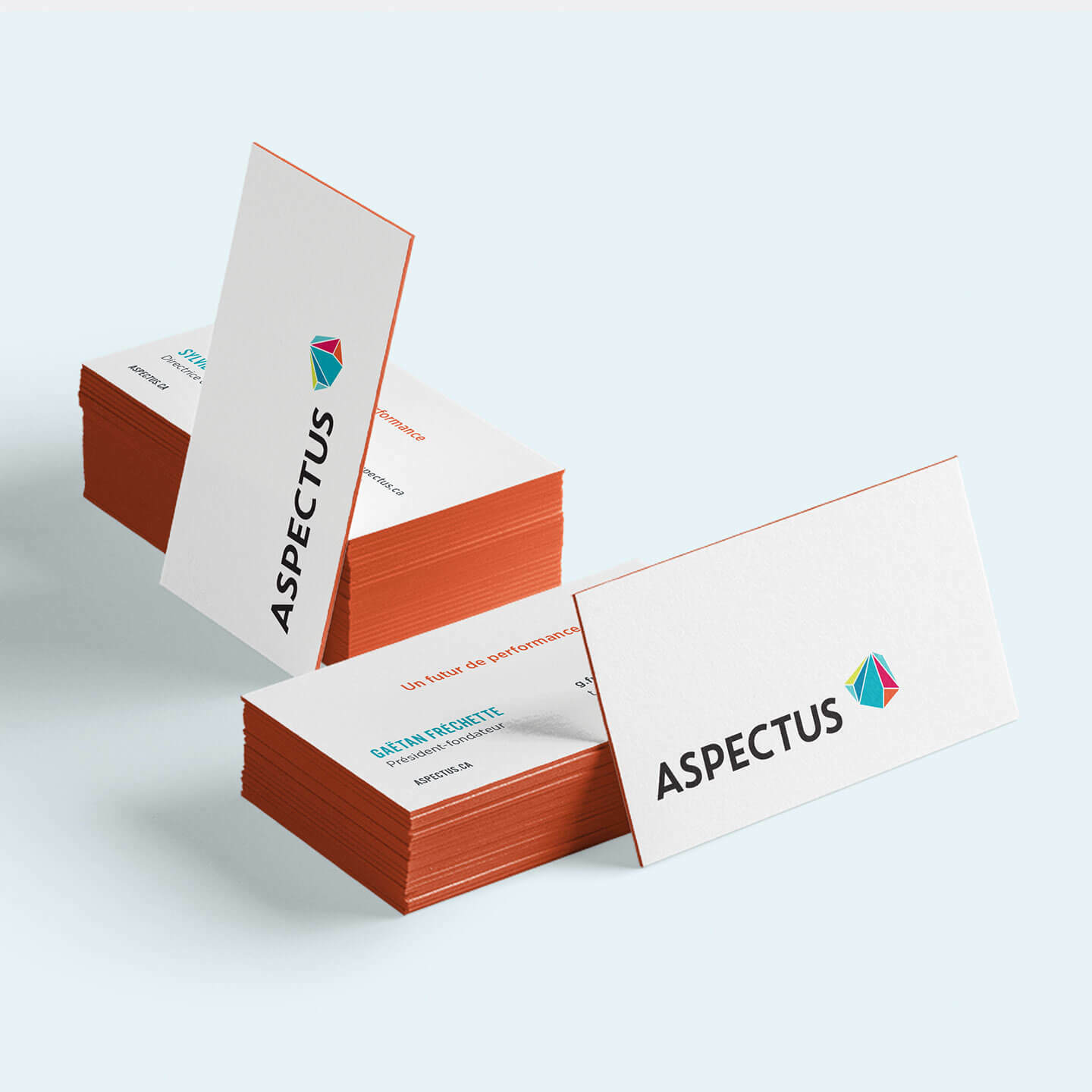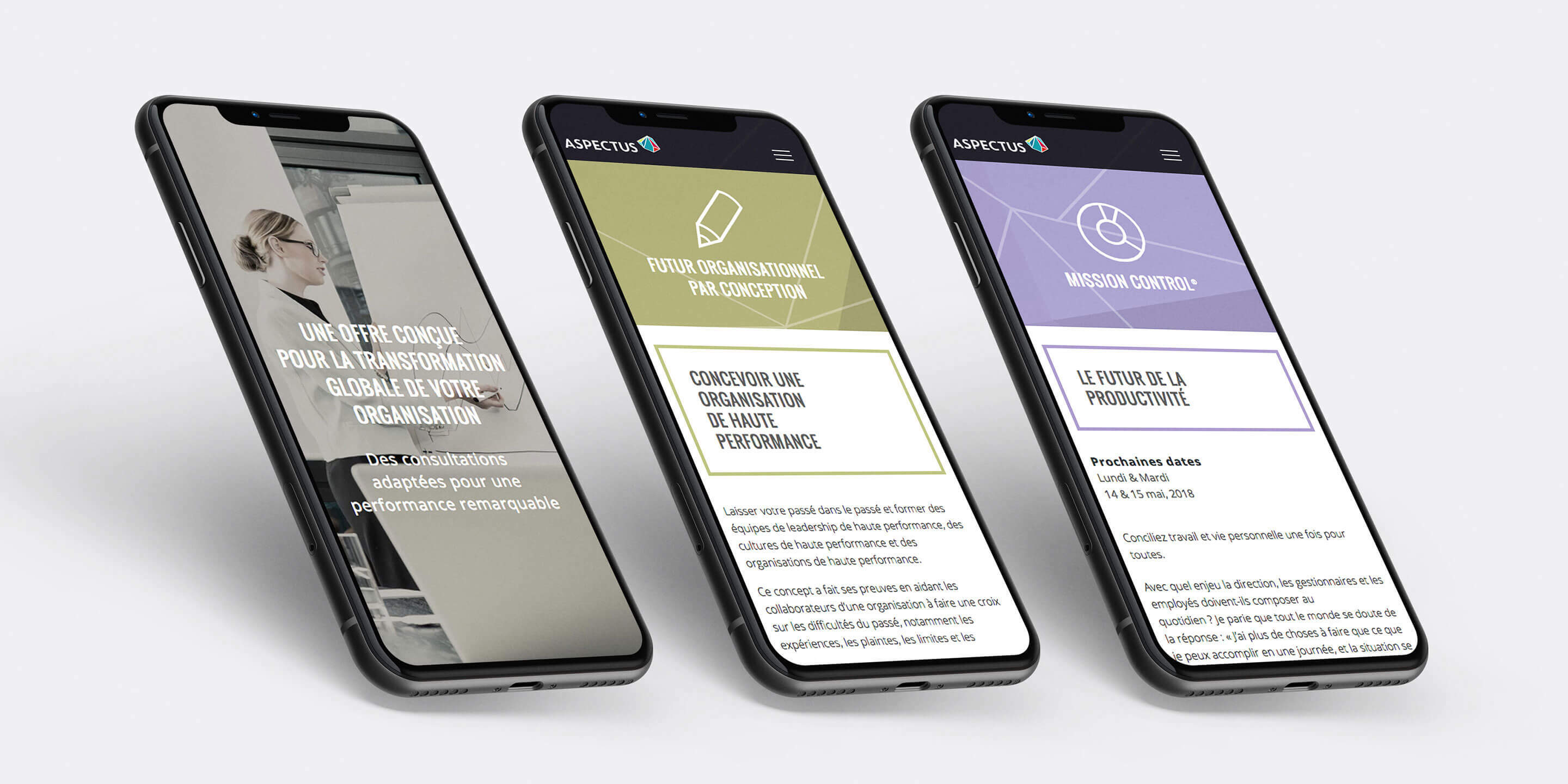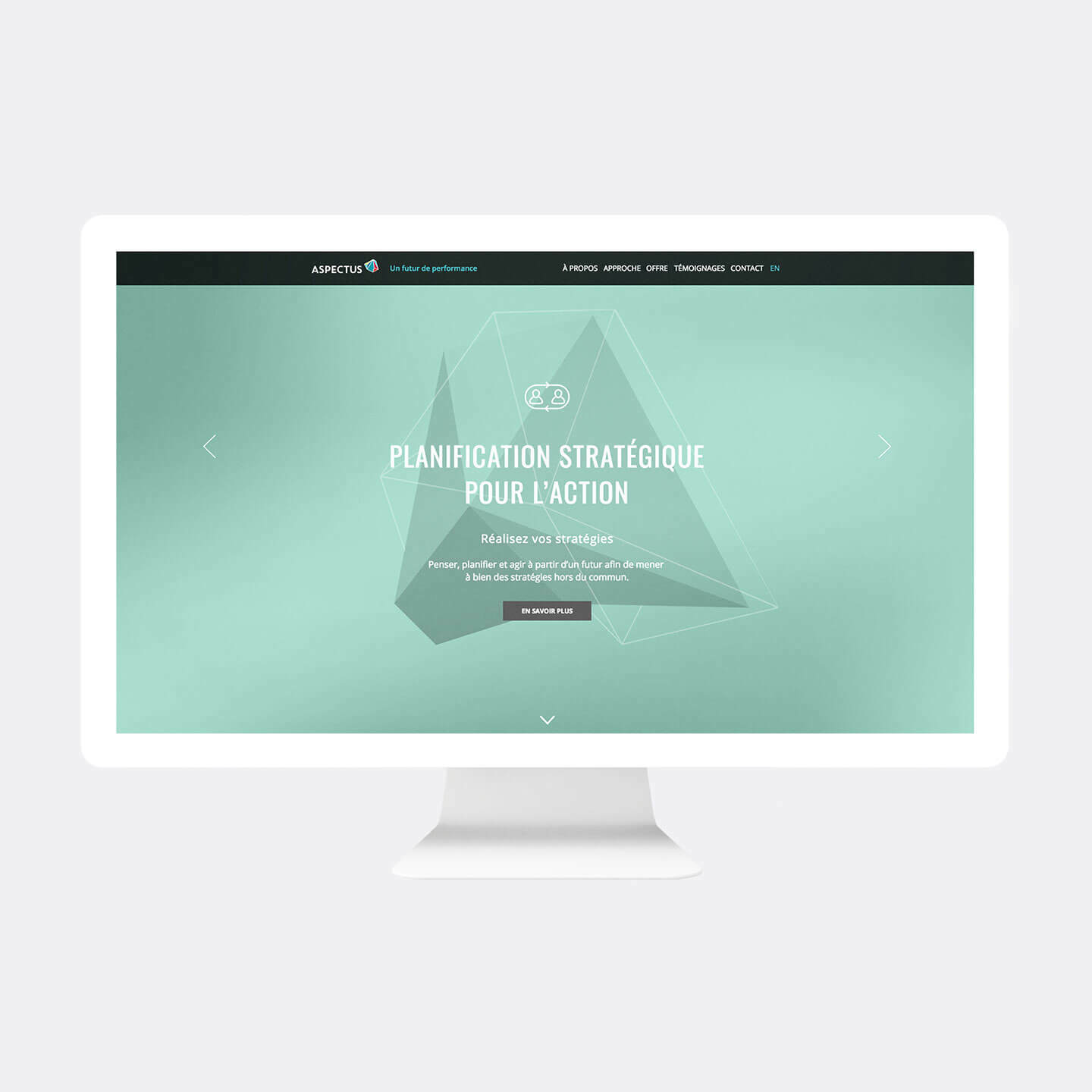 Process
Dyade worked with the client to develop a strategy on how to deploy the new image across the Aspectus ecosystem.
We first started by redesigning the logo. Dyade played with typography, colours and perspective to create the new logo. The solid and modern font embodies Aspectus' ability to help clients create and expand their organizational culture. The image—a raw stone with facets of different shapes and colours—represents the different sides of a human being.
The Strategy and Creative teams further collaborated to deploy the new brand image during the website redesign. The homepage features an iceberg to symbolize the hidden organizational potential that can create opportunities for future performance. To illustrate the different programs, Dyade developed a colour palette based on the logo as well as a set of icons.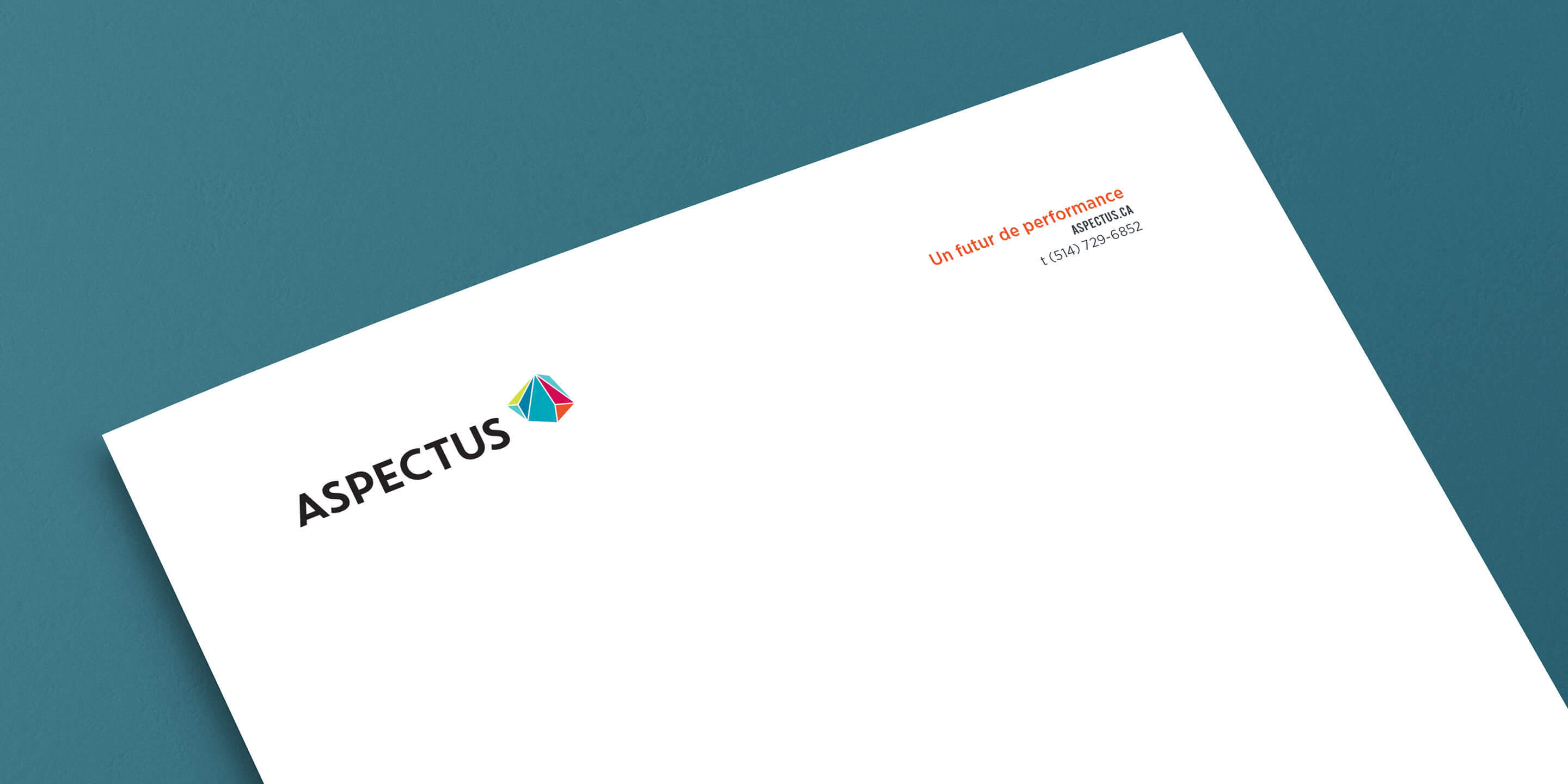 Result
An effective brand strategy, high-impact content and user-friendly navigation that catches the reader's interest and helps Aspectus gain ground in a competitive market. Attention to detail maximizes the user experience, whether on a computer, smartphone or tablet.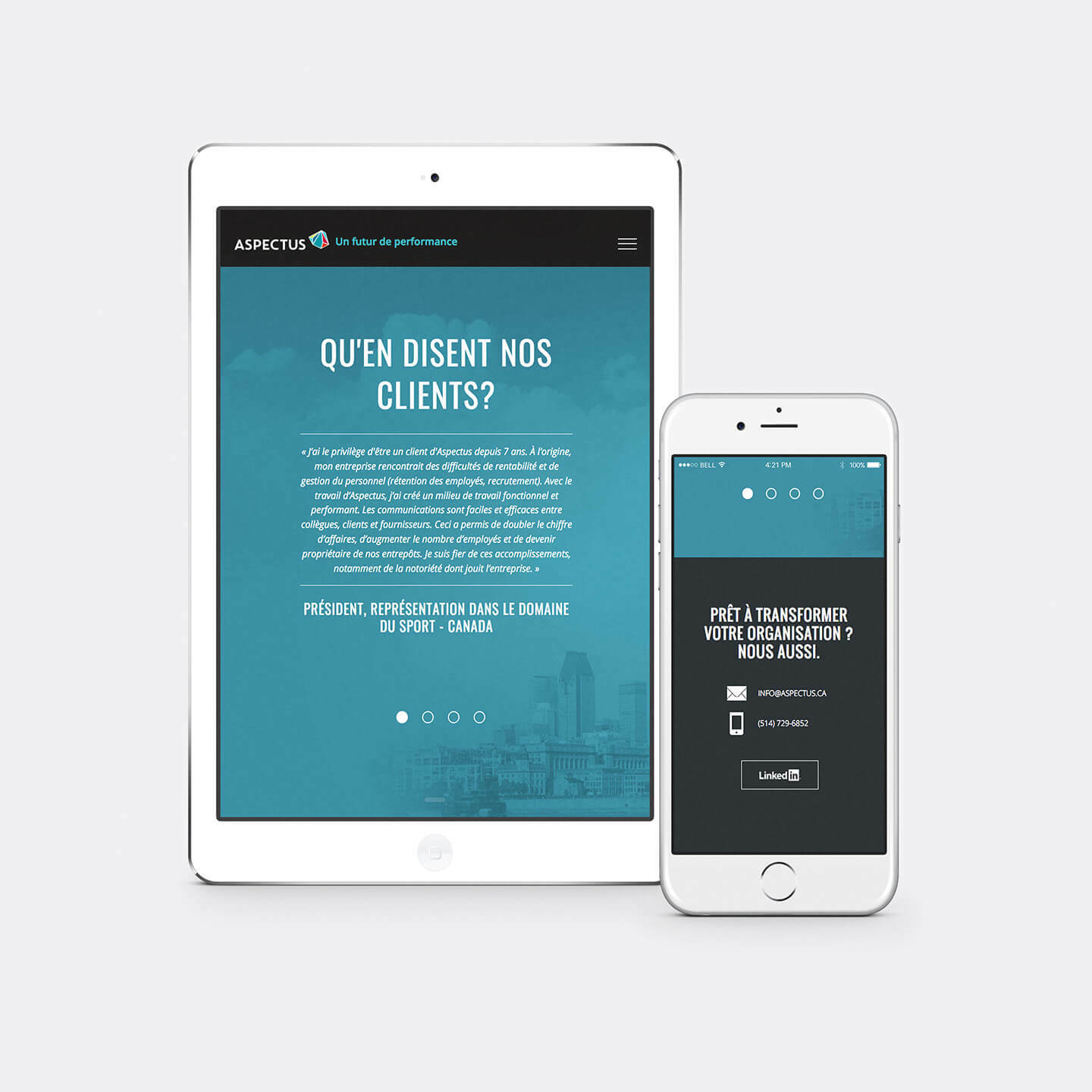 Have a project?
Tell us about it.