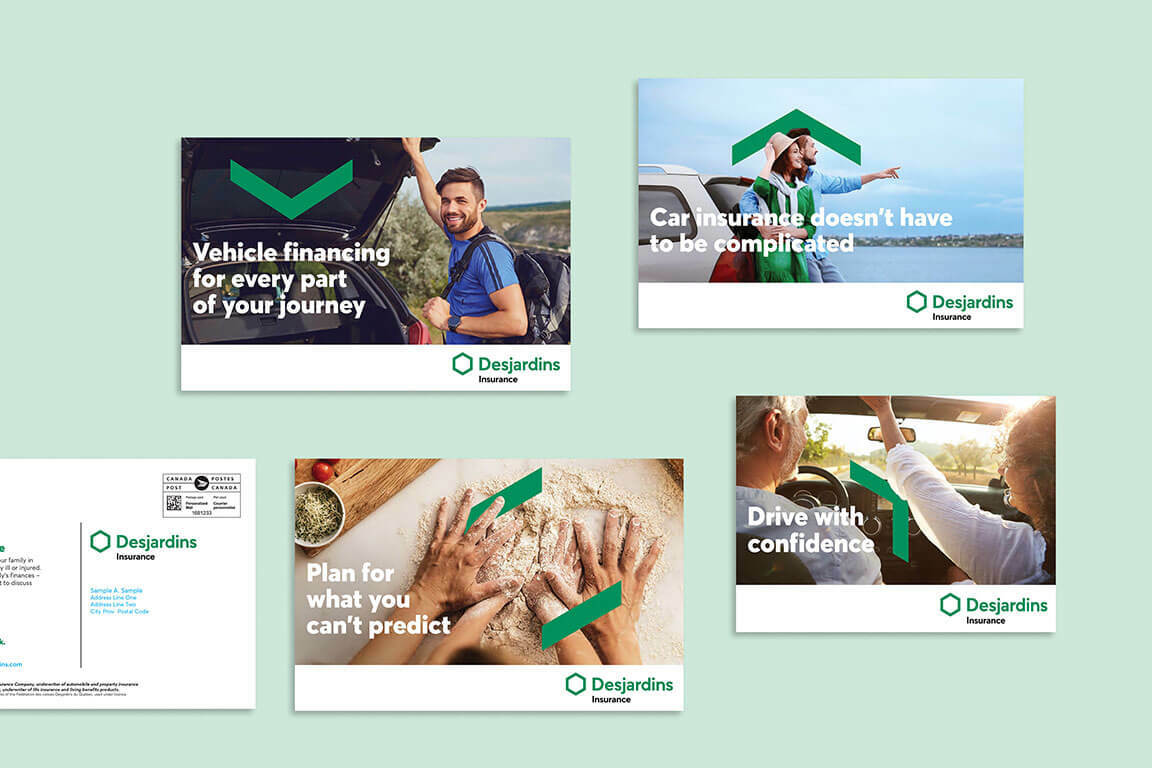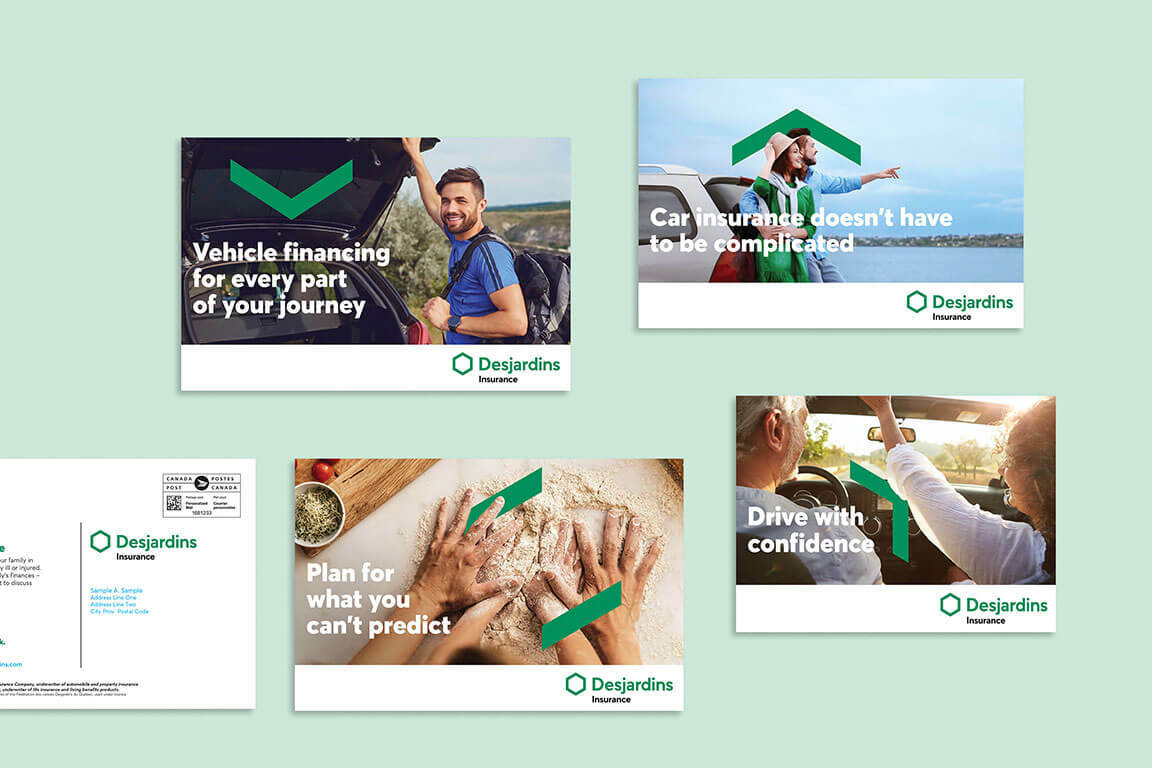 Sales and promotional materials
Client
Desjardins Group
Deliverables
Design template versions based on a standards guide, structuring of information, graphic production, downloadable document accessibility
Context
Desjardins Group's new visual identity had to be applied across a variety of documents related to their products. These included ads, web banners, posters, personalized postcards (direct marketing), investor reports and sales materials for clients and financial advisors.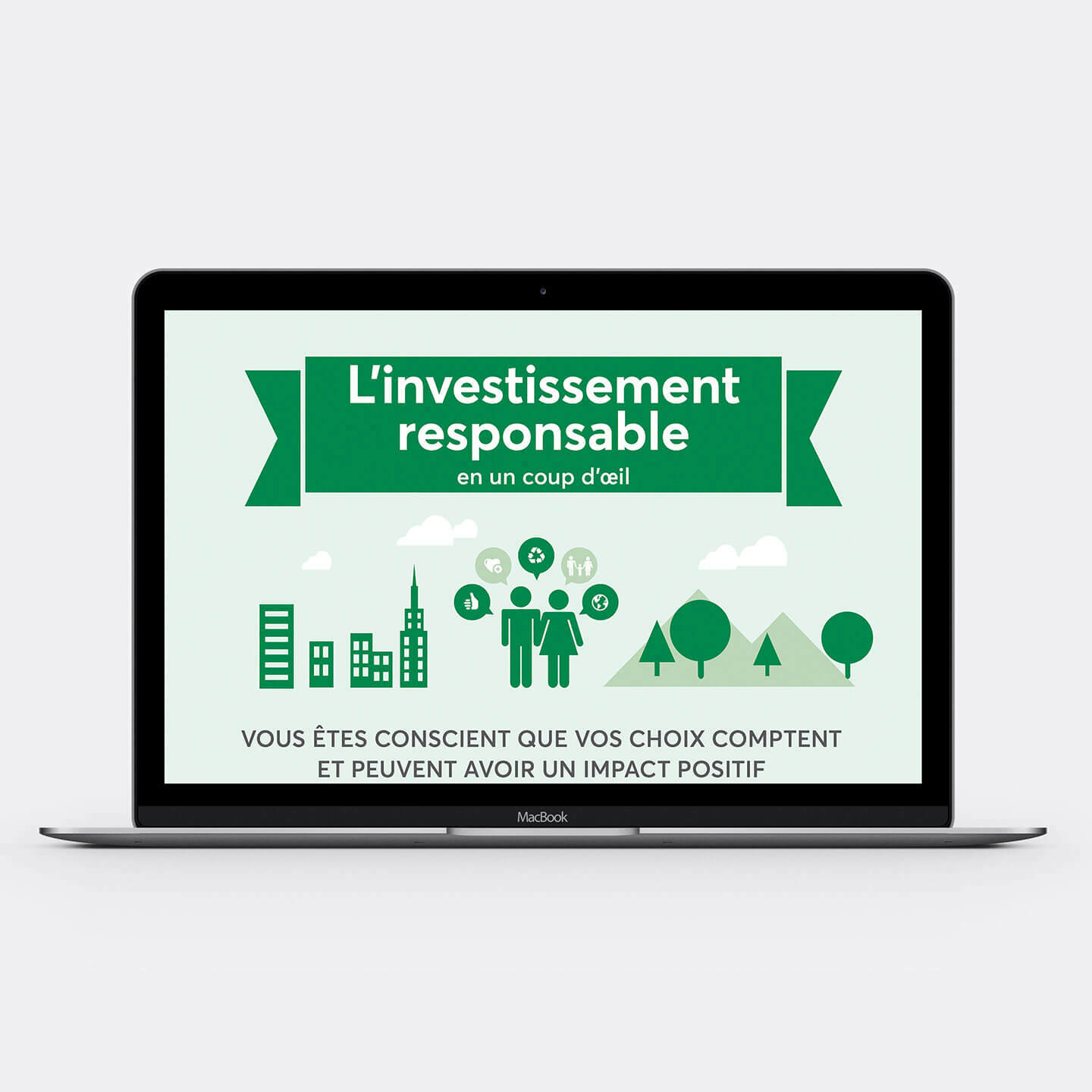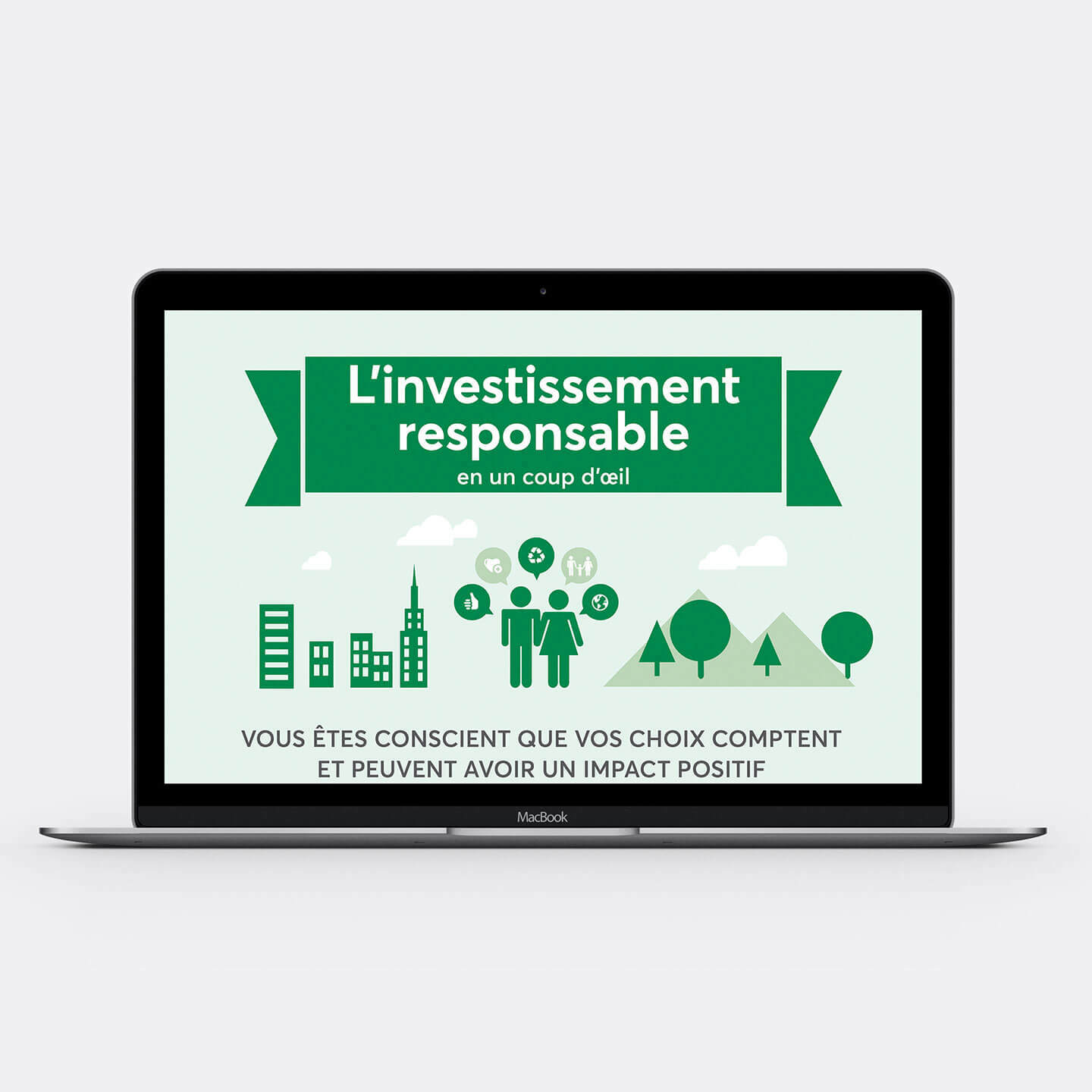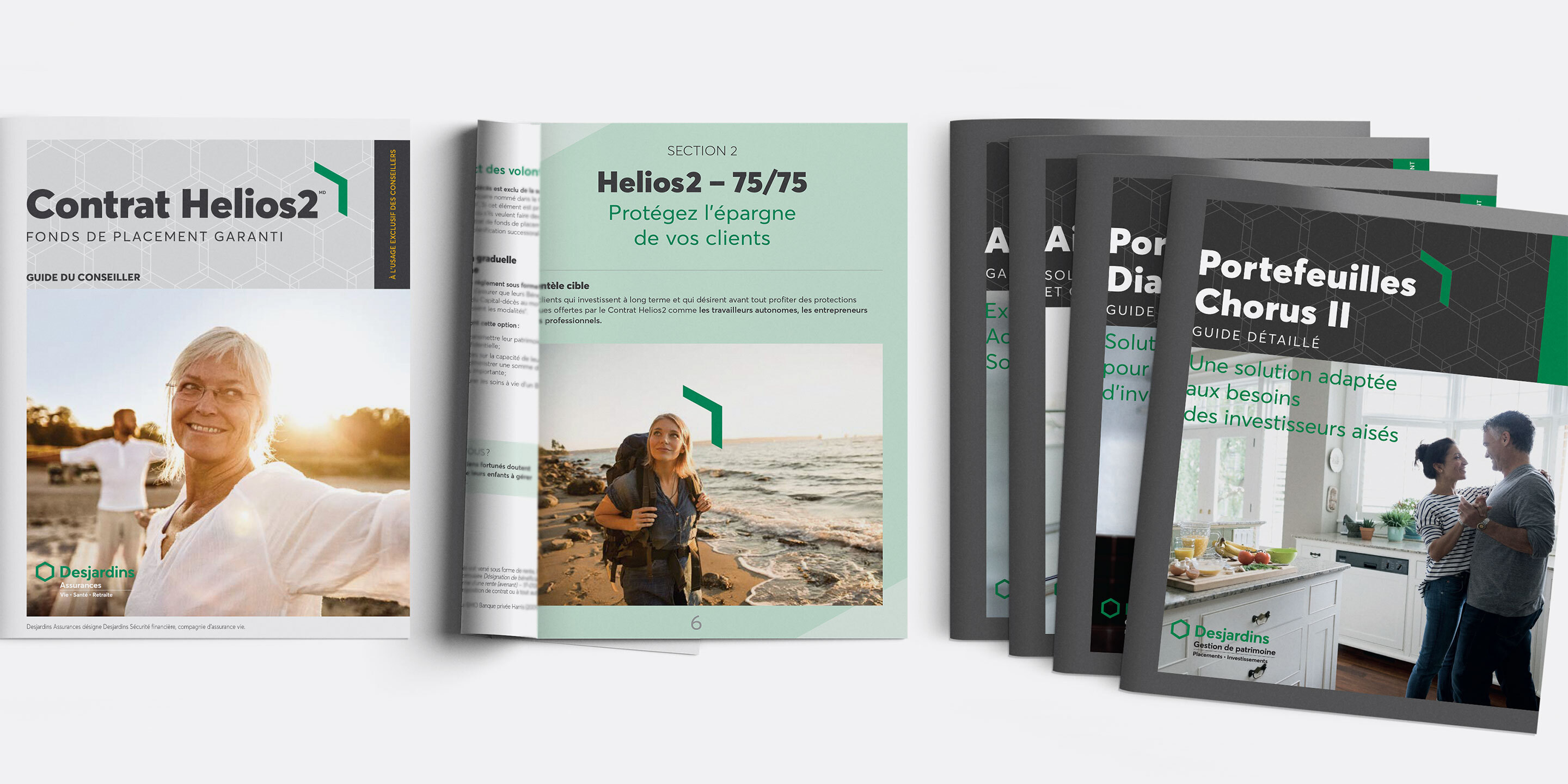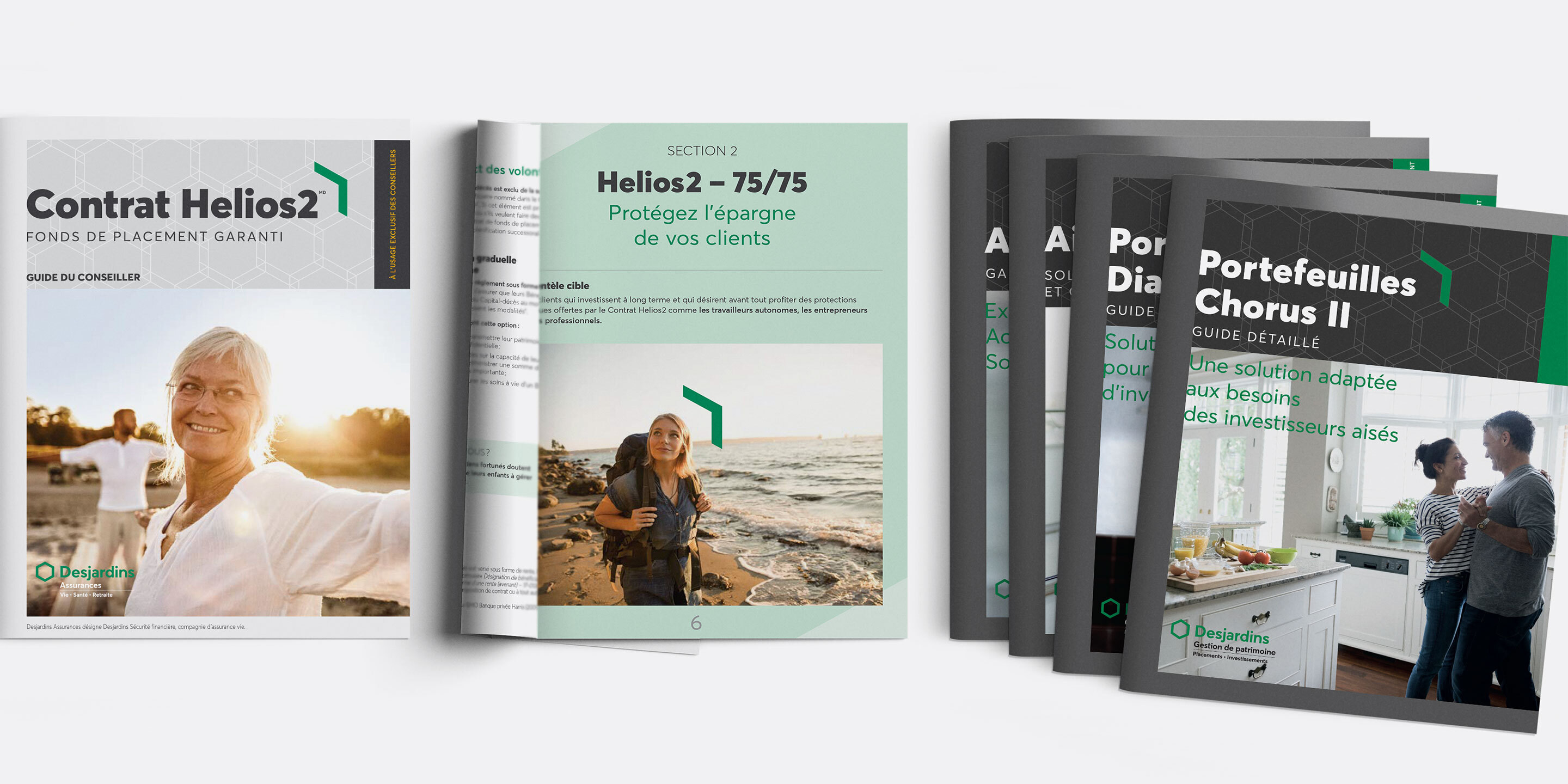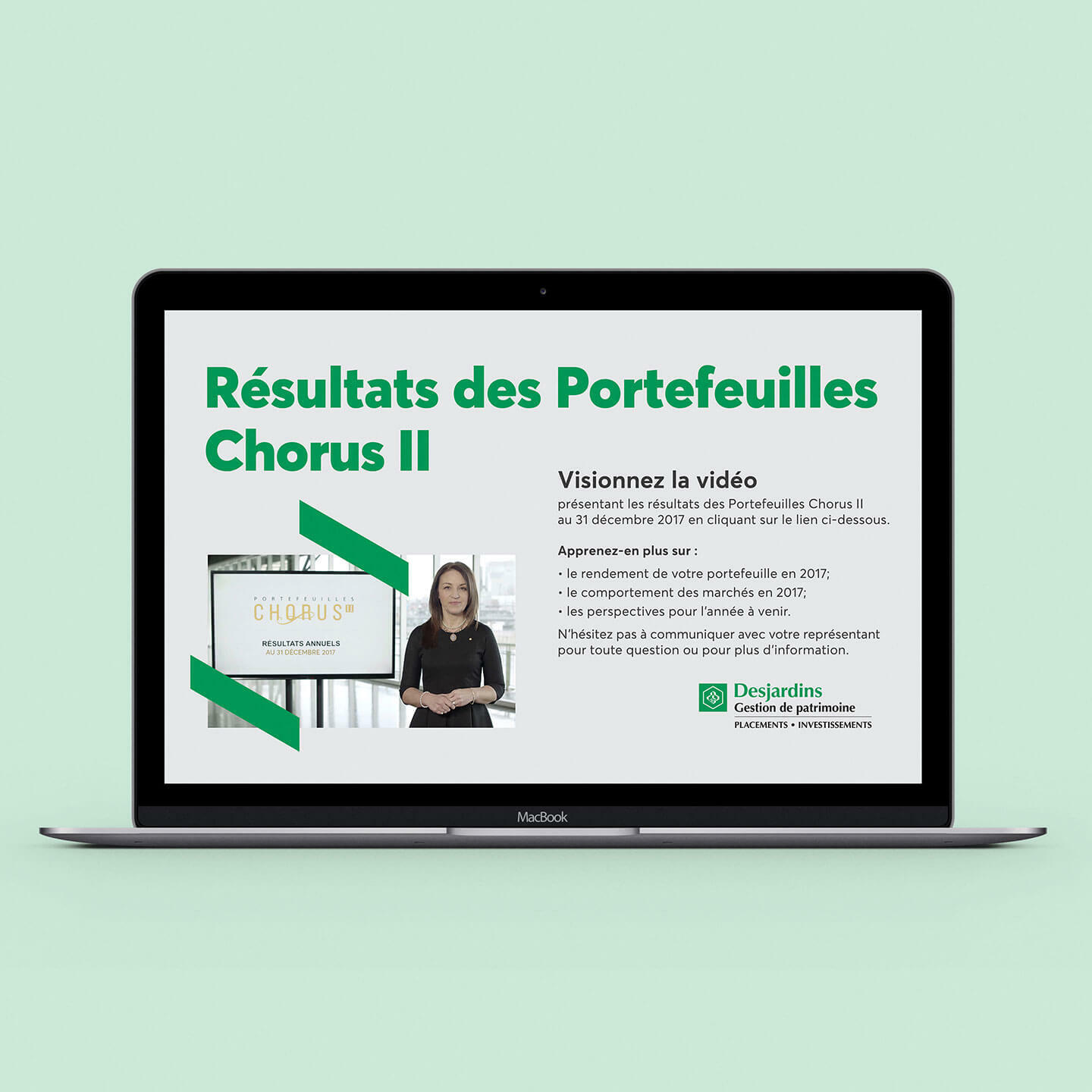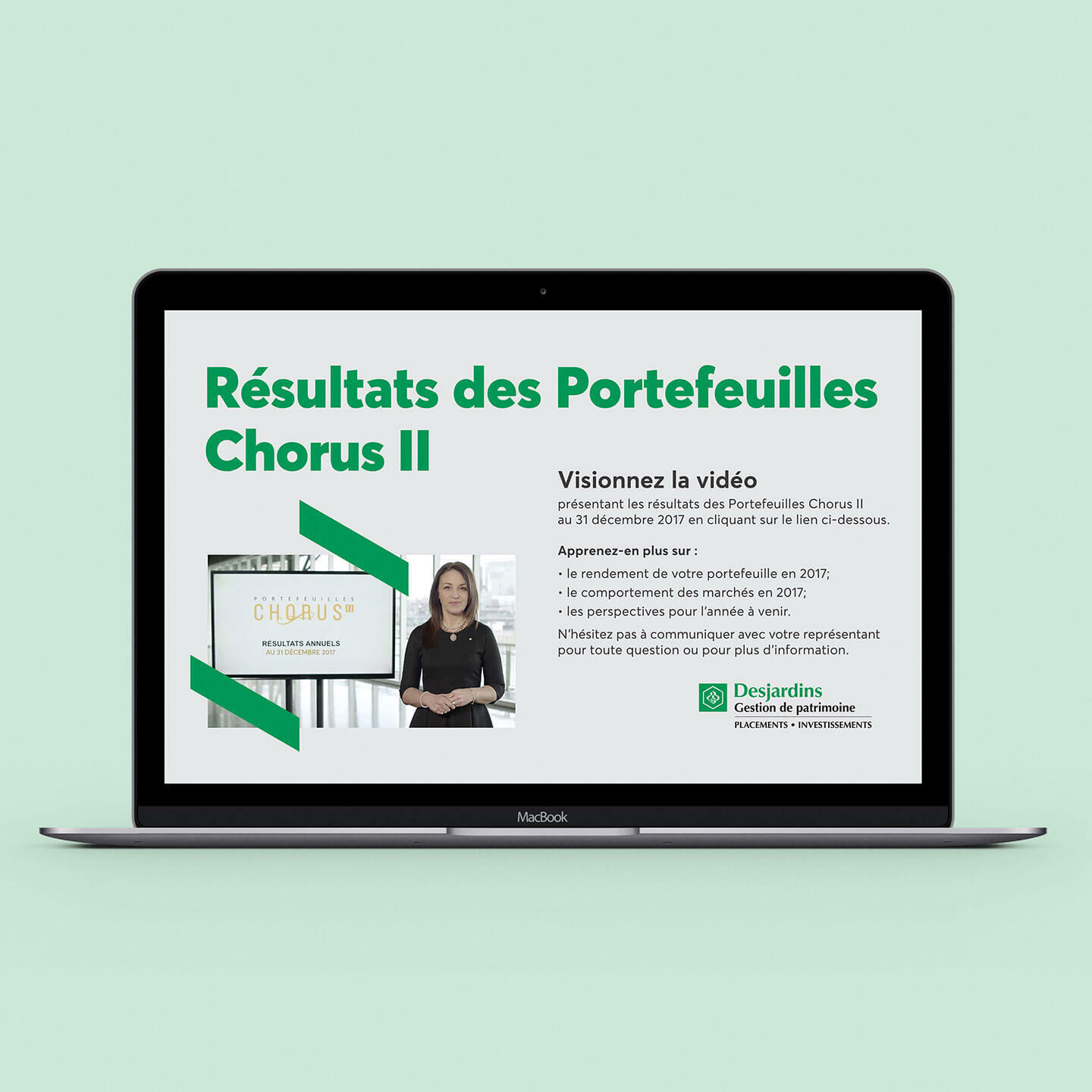 Process
The documents Dyade was commissioned to deliver had to comply with the new graphic standards while presenting information consistently and clearly. In addition to these materials, Dyade designed icons and suggested photos to bring the Desjardins brand personality to life. Finally, Dyade created a design template that meets accessibility standards for certain PDF documents intended for investors.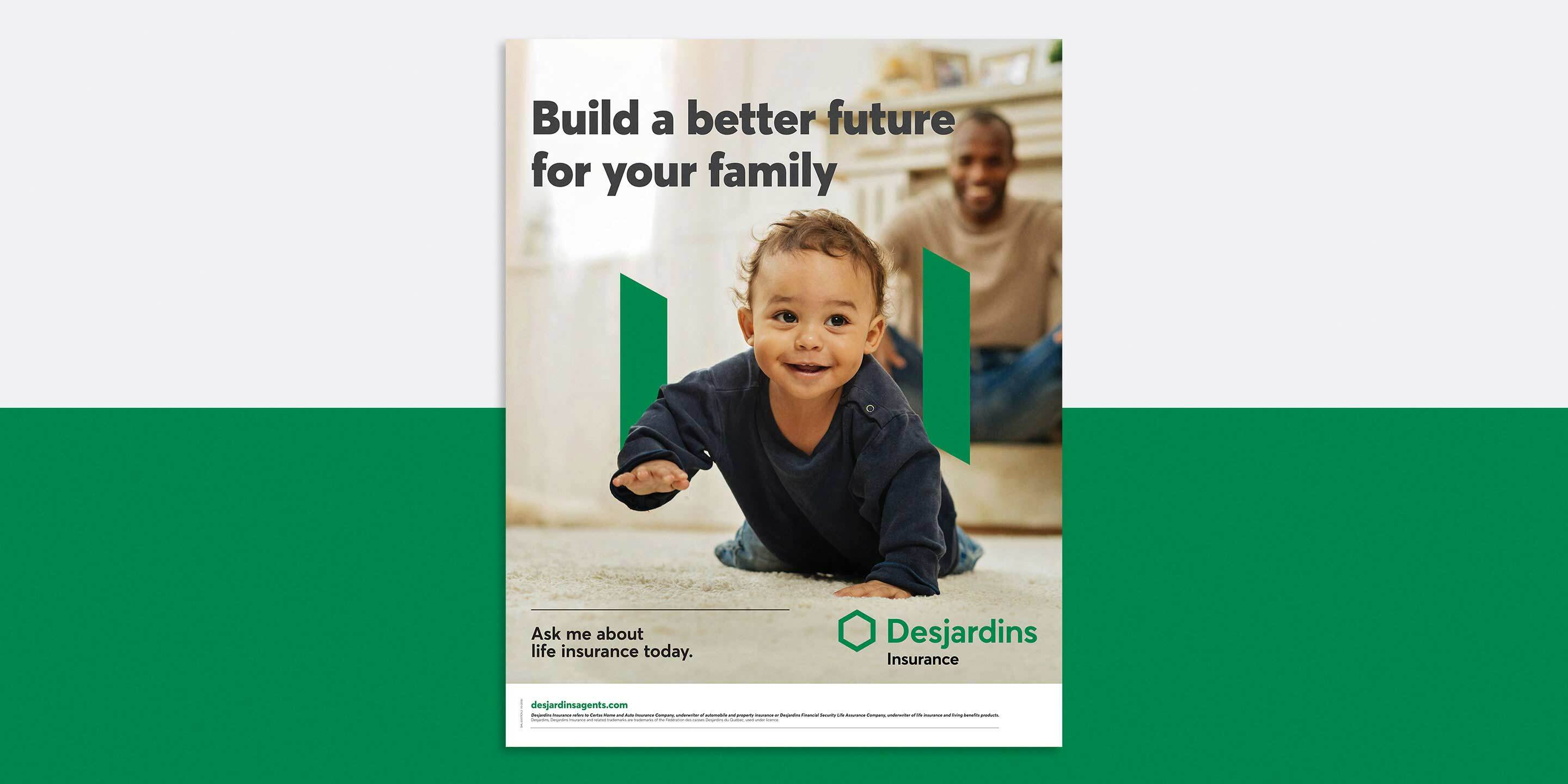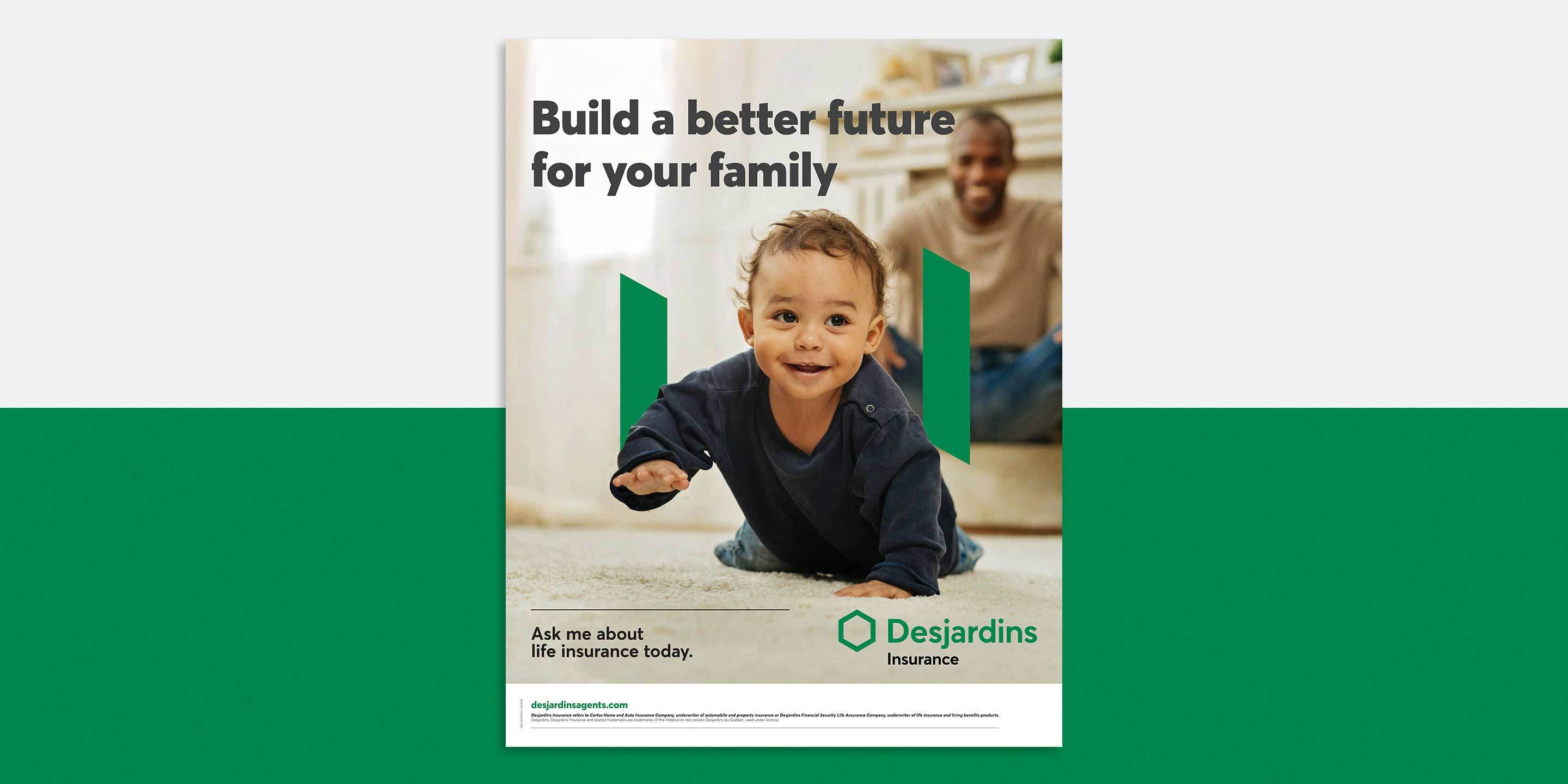 Result
Readers receive digital or print documents that embody the Desjardins brand identity: a major, modern and high-performance organization that is people-oriented and exceptionally easy to do business with.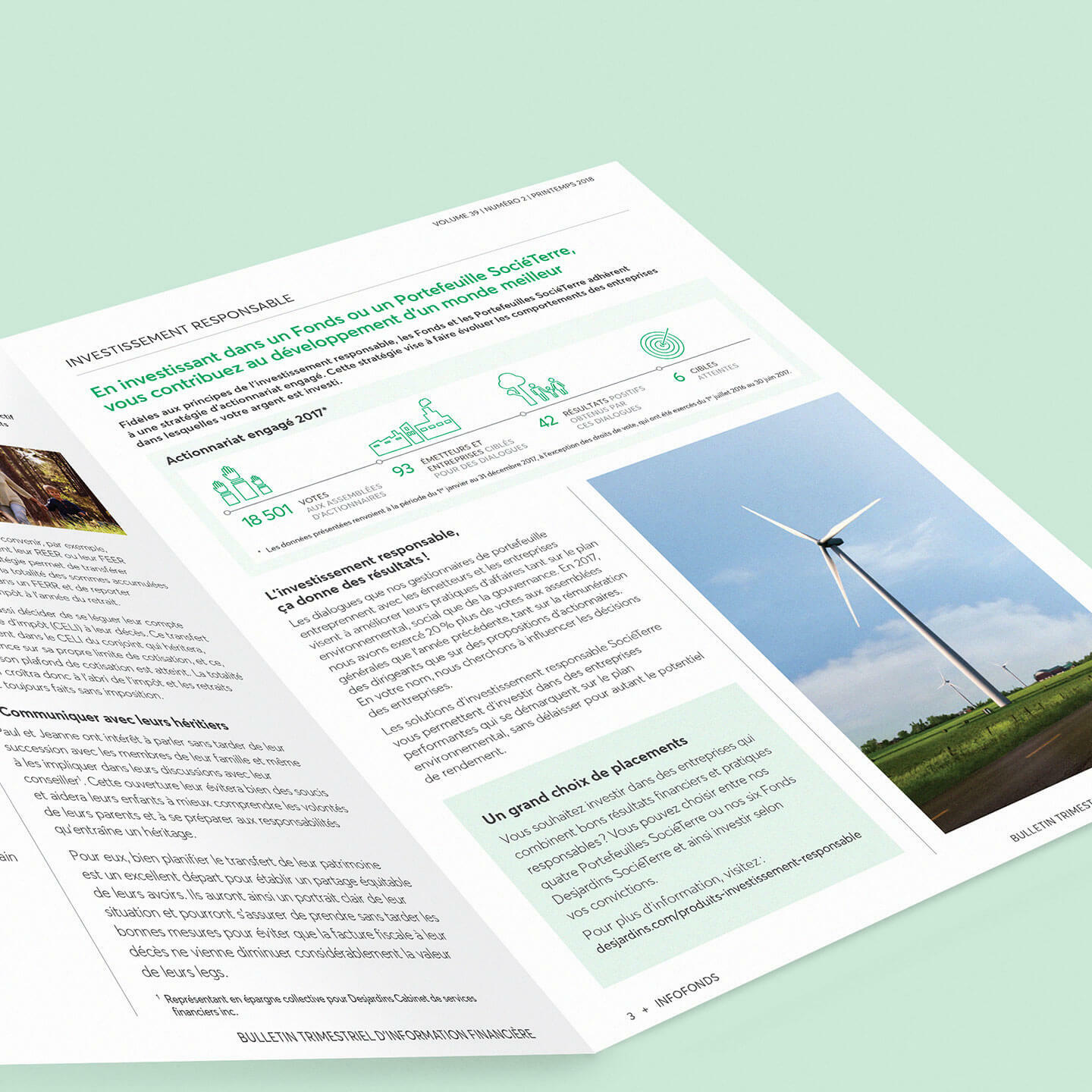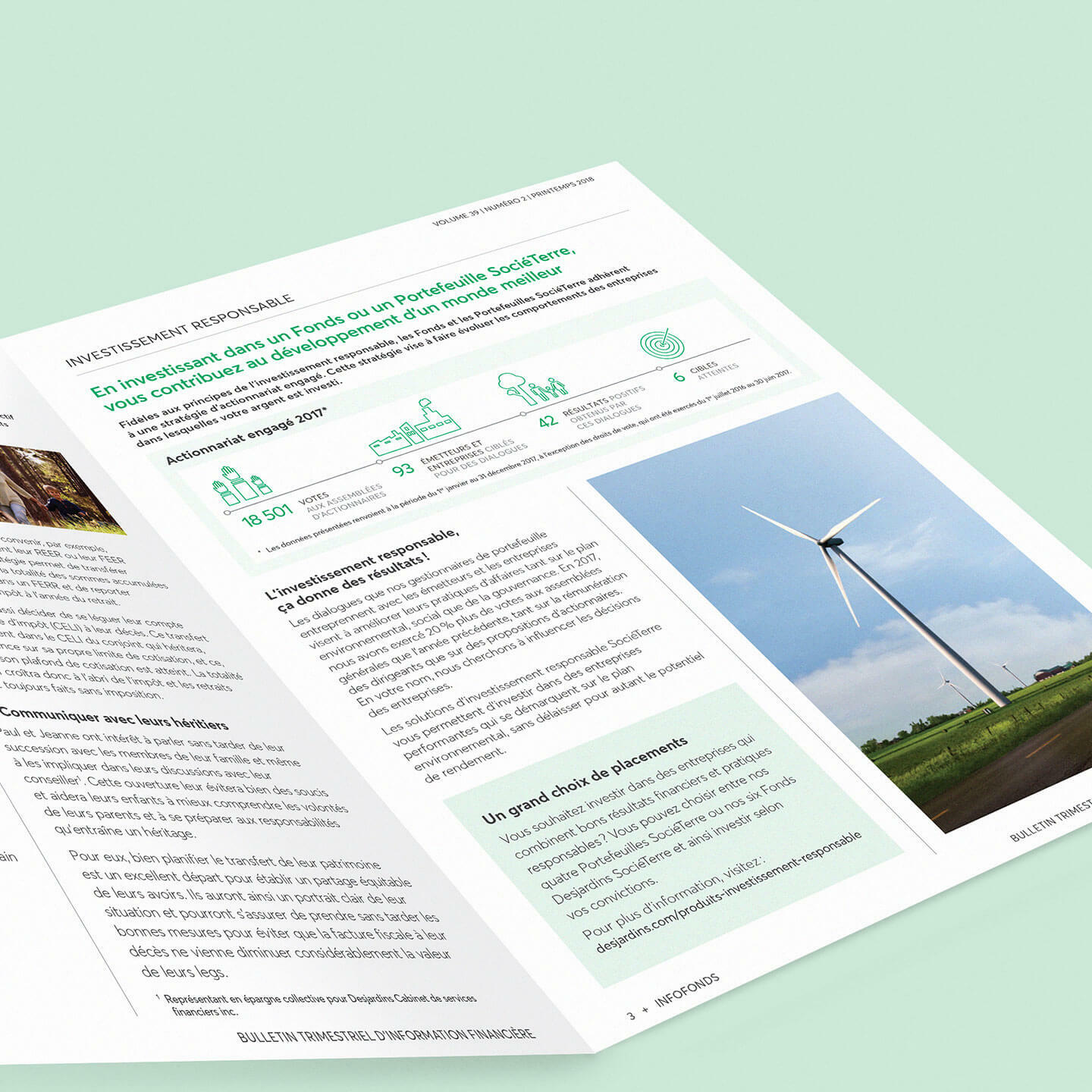 Have a project?
Tell us about it.