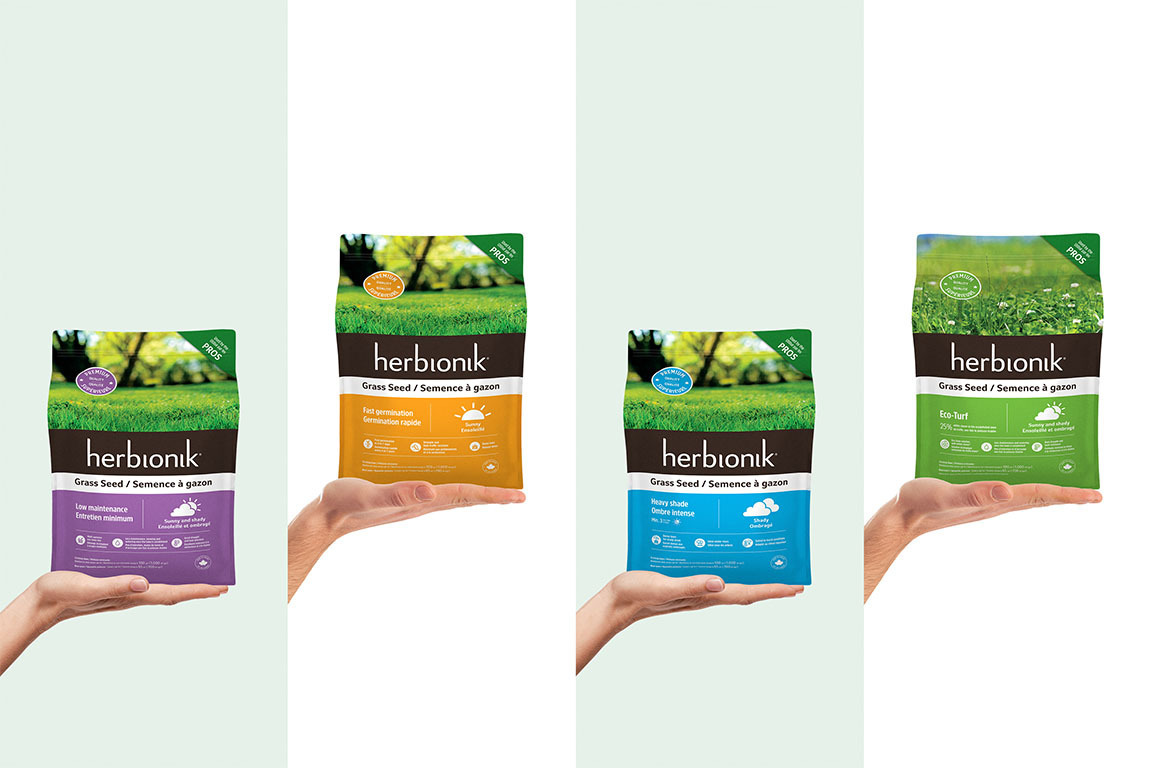 Herbionik and Bionik packaging redesign
Client
Gloco
Deliverables
Ideation, design, product line development and production, artistic direction of images
Context
Gloco was looking to update and modernize the packaging for their Herbionik and Bionik products, with an eye toward the brand's short- and long-term development. The redesign needed to visually connect the two lines and highlight the properties of the products.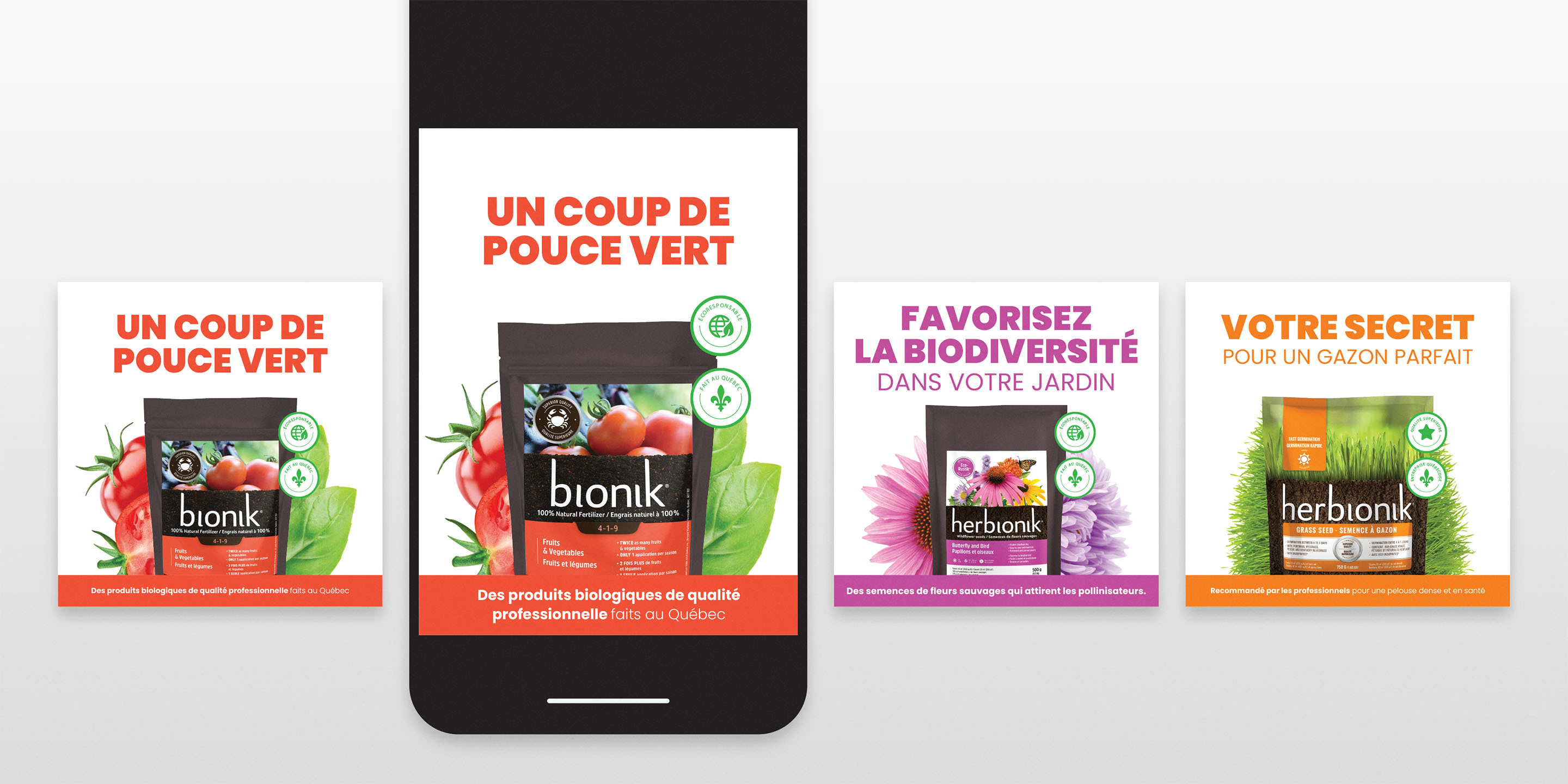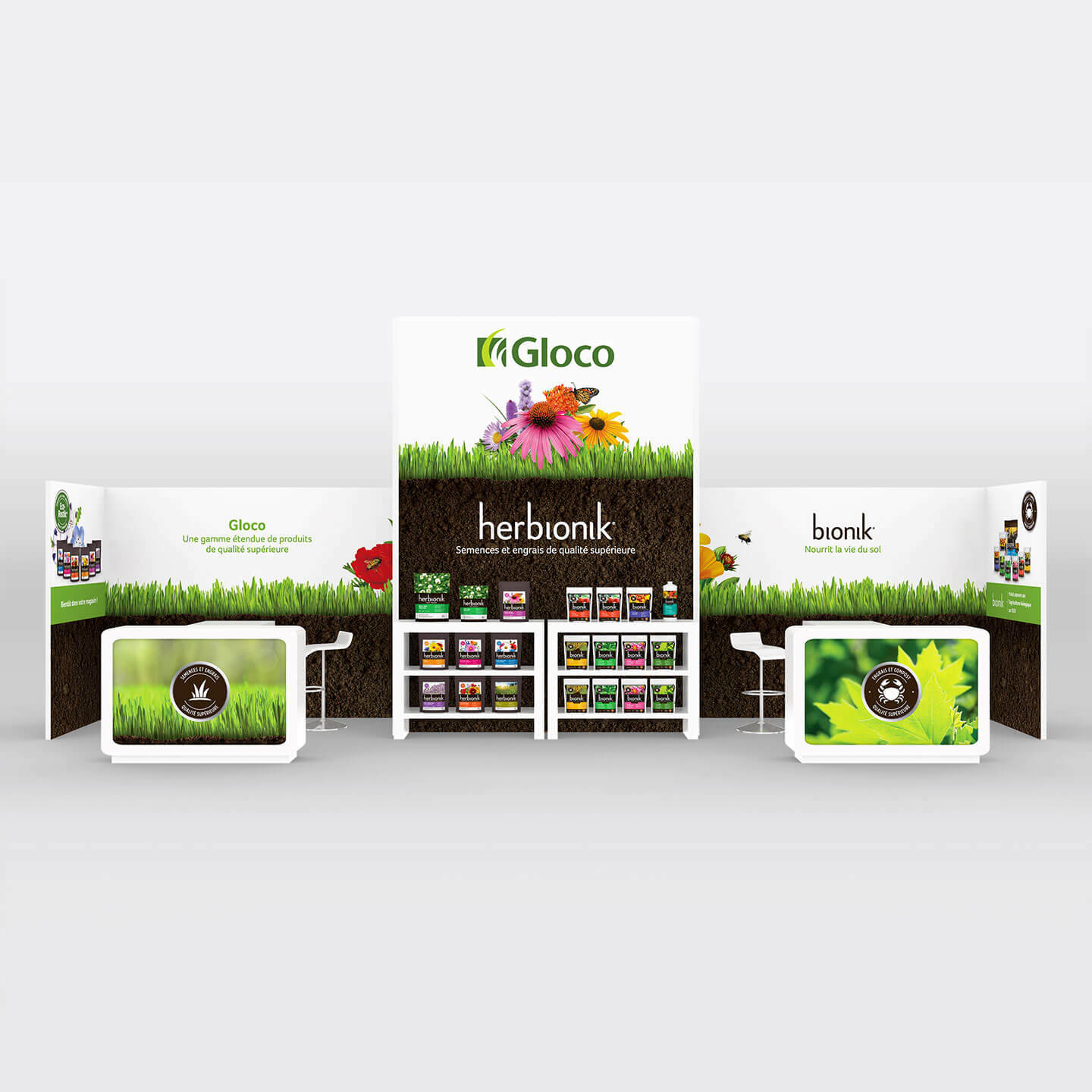 Process
By developing a layout based on eye-catching graphic elements, Dyade presented the product lines and their qualities in a vibrant and attractive way. The information on the packaging was restructured in a clearer and more visual format to showcase the products' benefits and technical aspects. A Québec artist also collaborated on the project, creating illustrations of wildflowers to differentiate the seed mixes and depict their contents.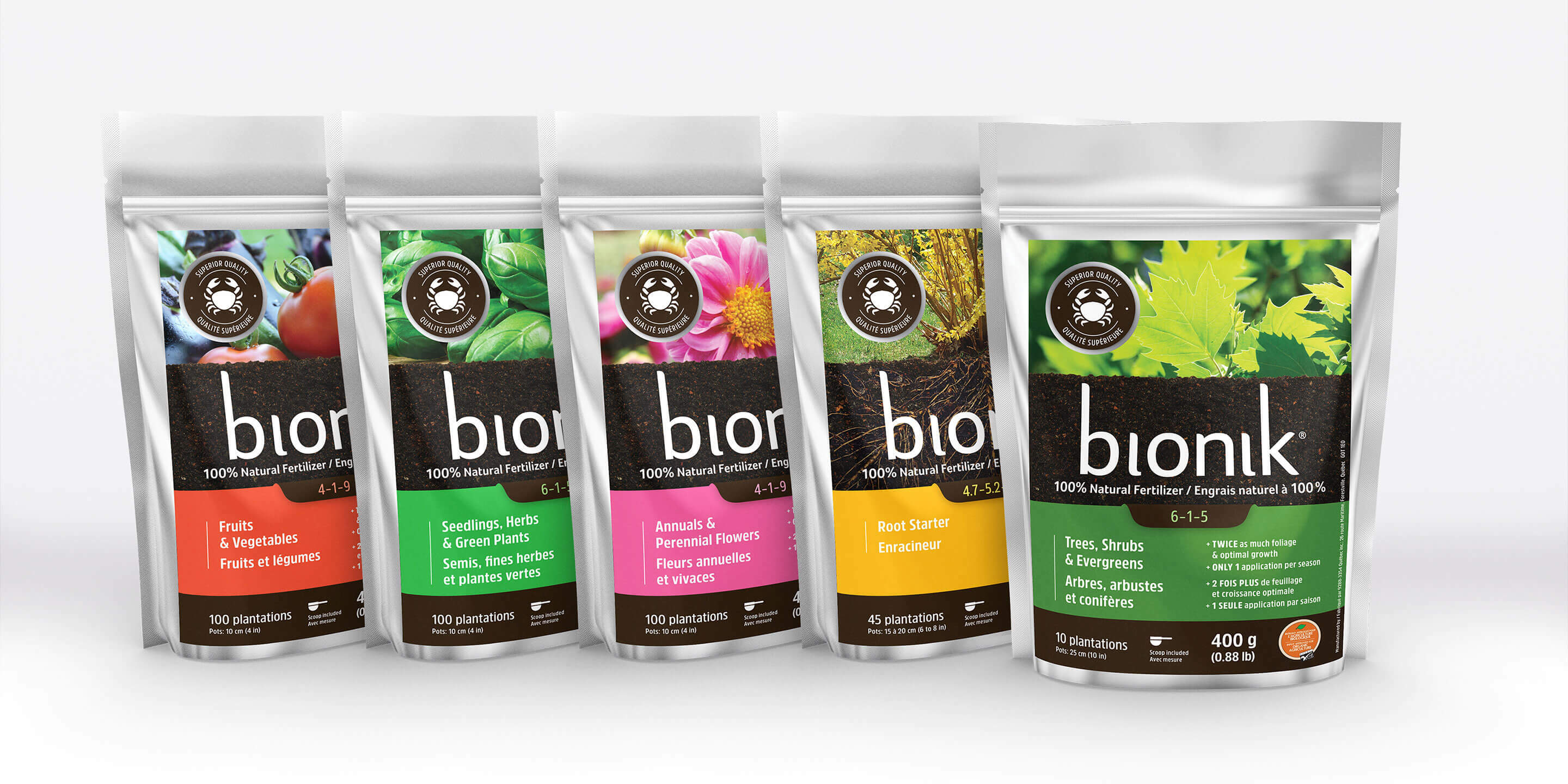 Result
A family business with two distinct lines totalling some thirty products, Gloco can now leverage a portfolio of brands that are well positioned for the future and which speak to the quality of its products. The end result: contemporary and distinctive packaging that not only helps inform consumers, but also stands out on shelves. The new visuals were also deployed in the design of an exhibition booth.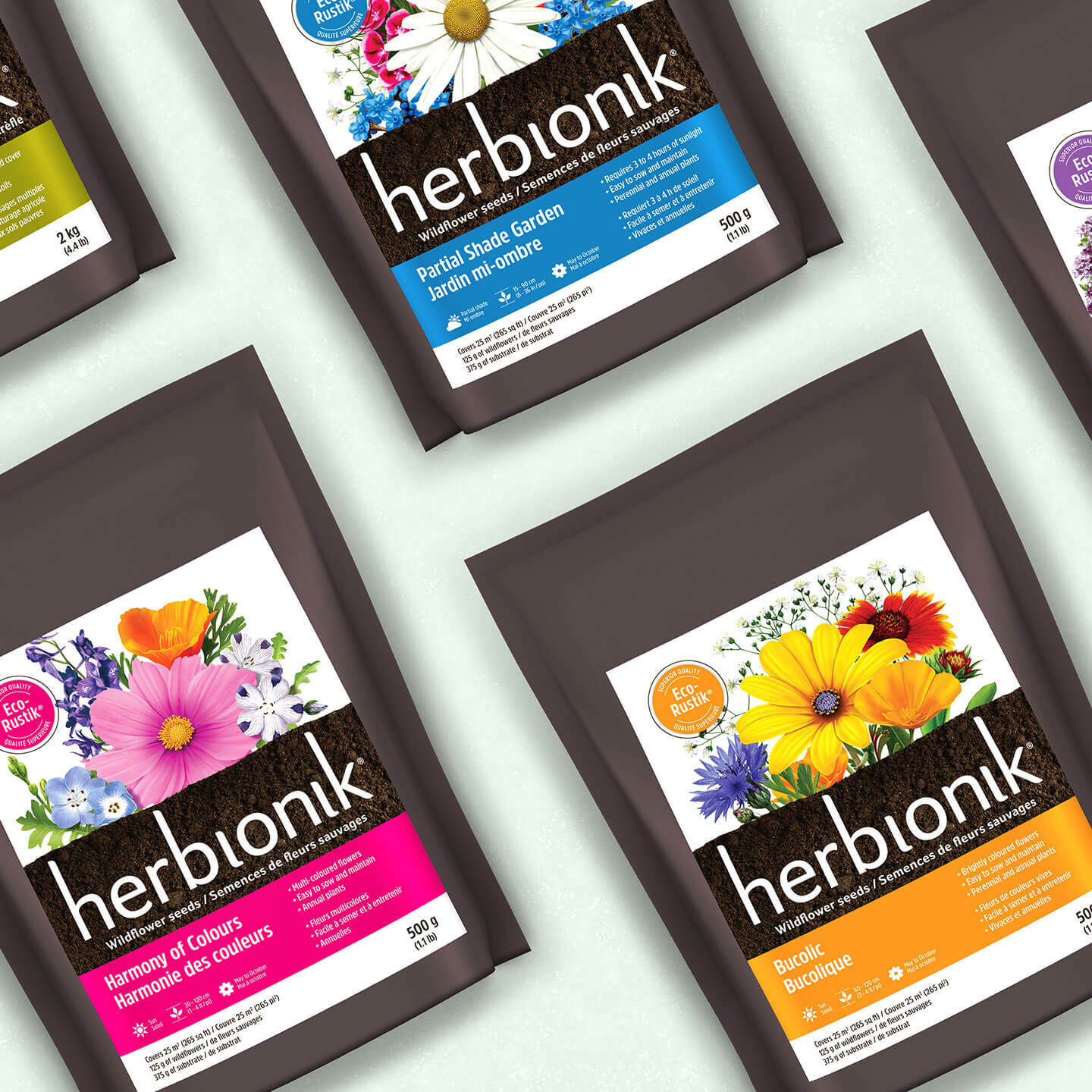 Have a project?
Tell us about it.