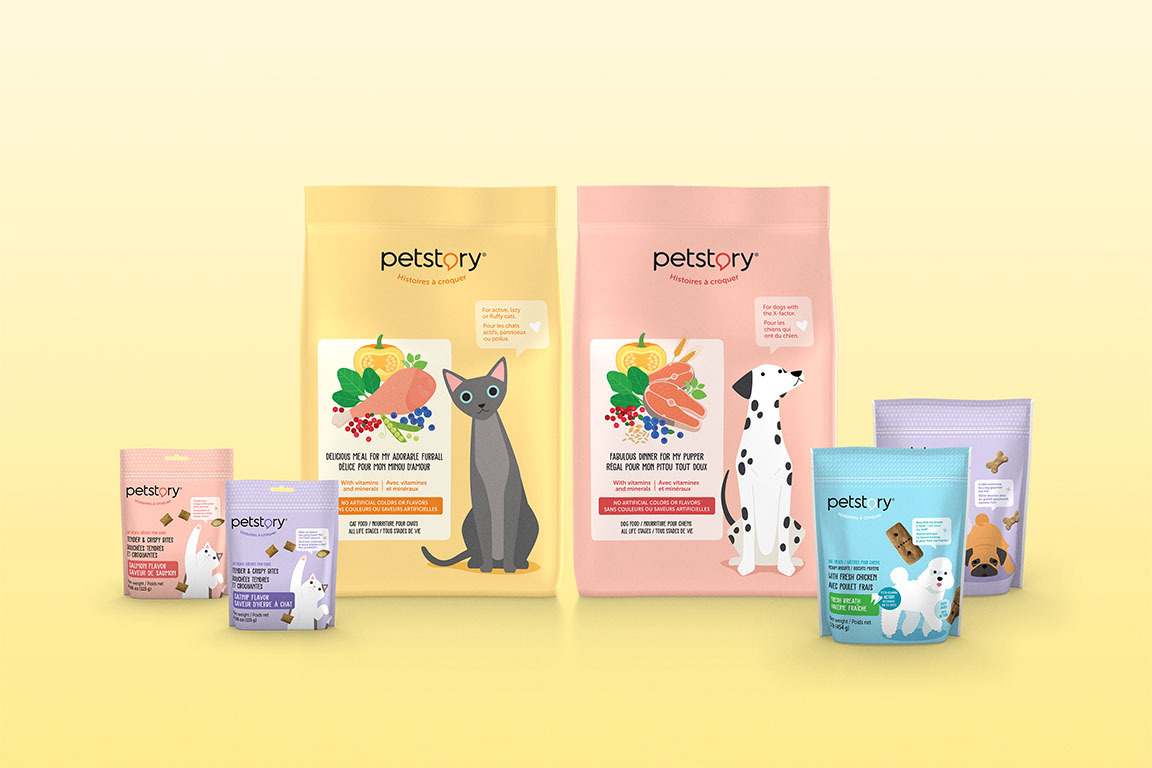 Design of the visual identity for the new Petstory line
Client
Mondou
Deliverables
Ideation and design, graphic design, slogan for the brand name, illustration, graphic production, press release approval, technical support
Context
Mondou asked Dyade to bring the Petstory brand—which offers pet food and treats—to life. Using speech balloons and lively illustrations on the packaging, the playful aspect of the brand was put front and centre with the goal to attract a younger clientele and set it apart from competitors.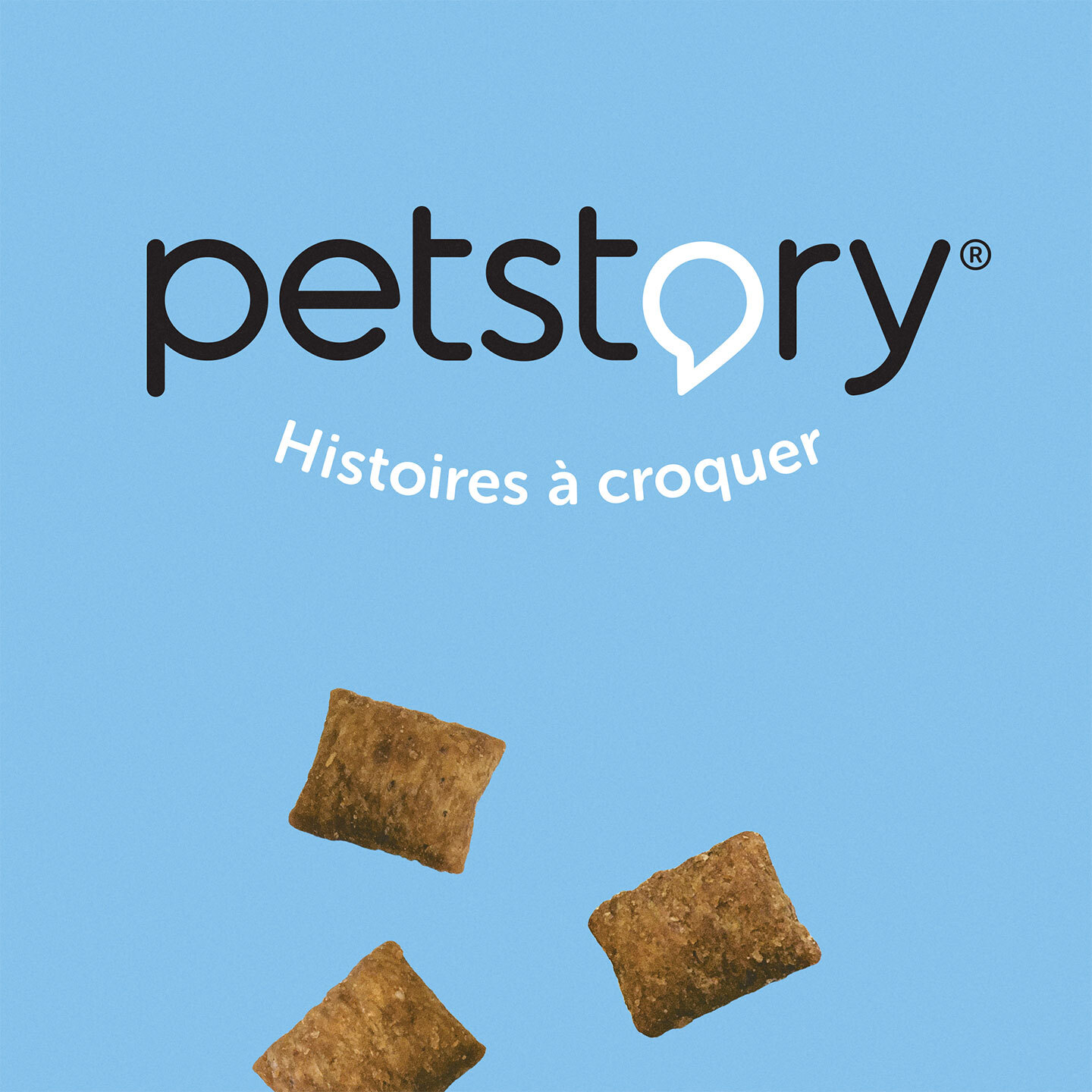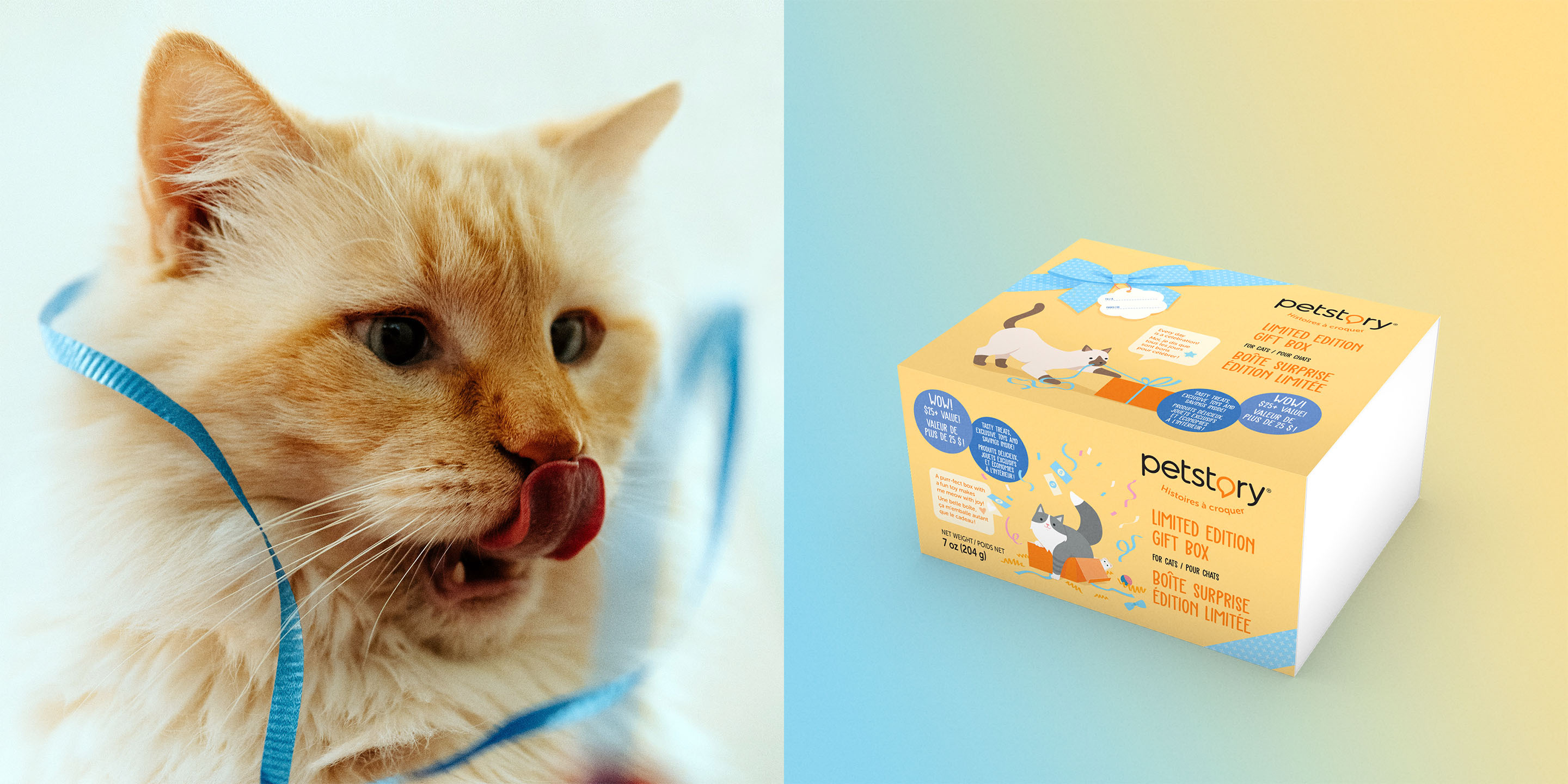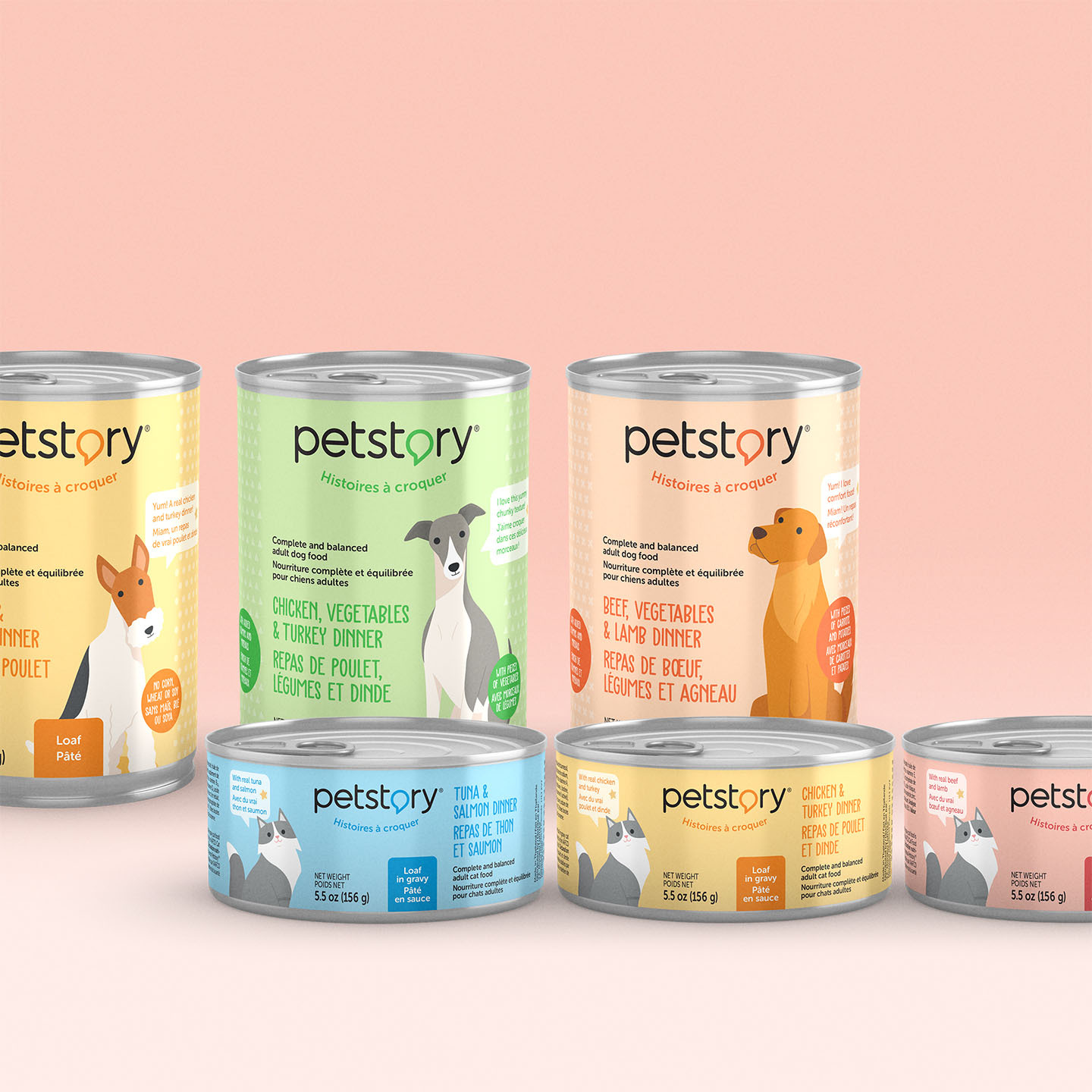 Process
When designing Petstory's visual identity for Mondou, Dyade oversaw the creation of simple yet lively illustrations of pets saying funny and cute remarks in speech balloons. The concept dovetails with the brand's French slogan "histoires à croquer" to create an exceptional line of products with a unique market positioning.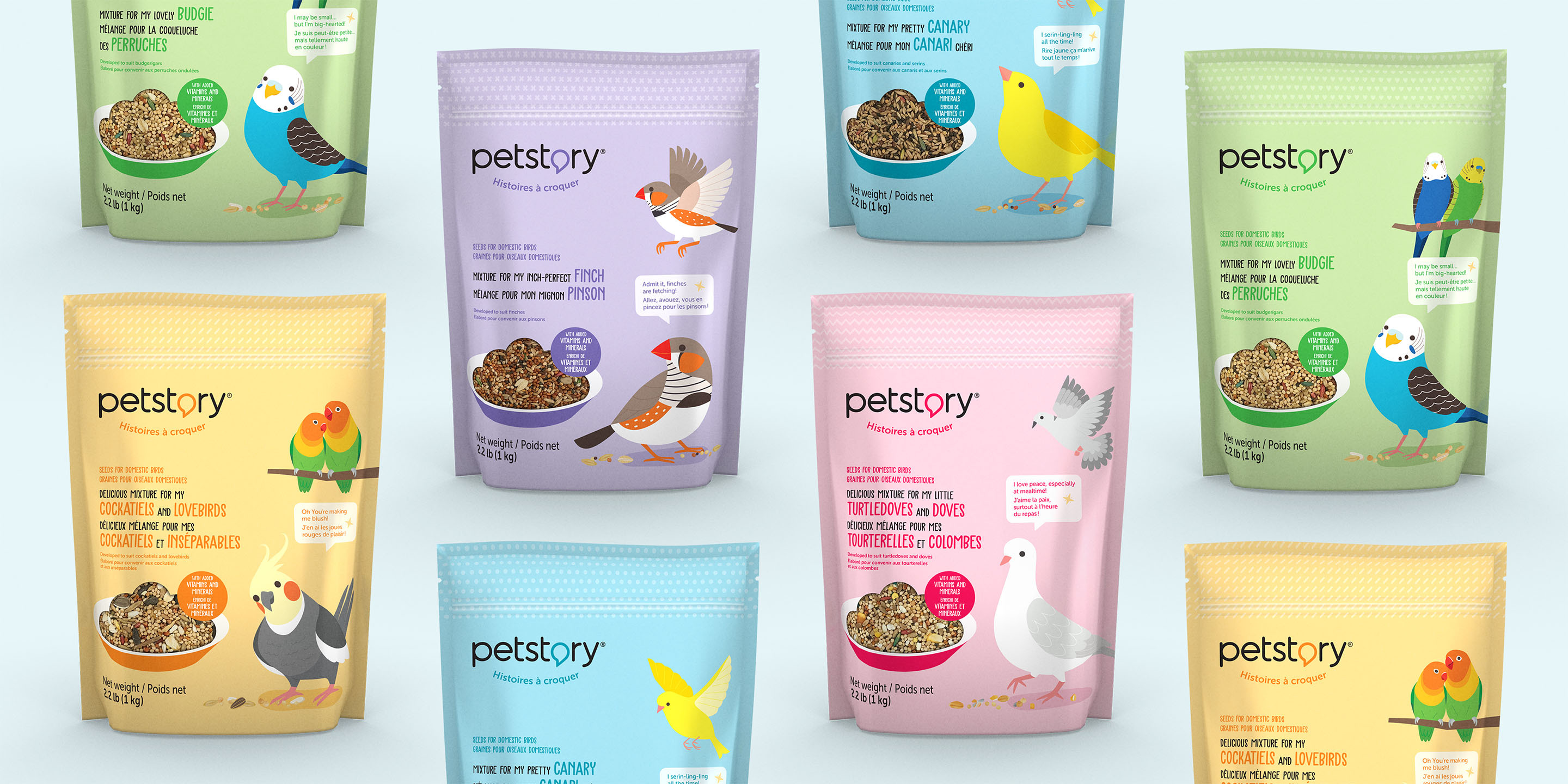 Result
A distinctive, simple and cheerful visual identity driven by illustrations and captions to emphasize the brand's identity, focused on the quality time spent with our pets.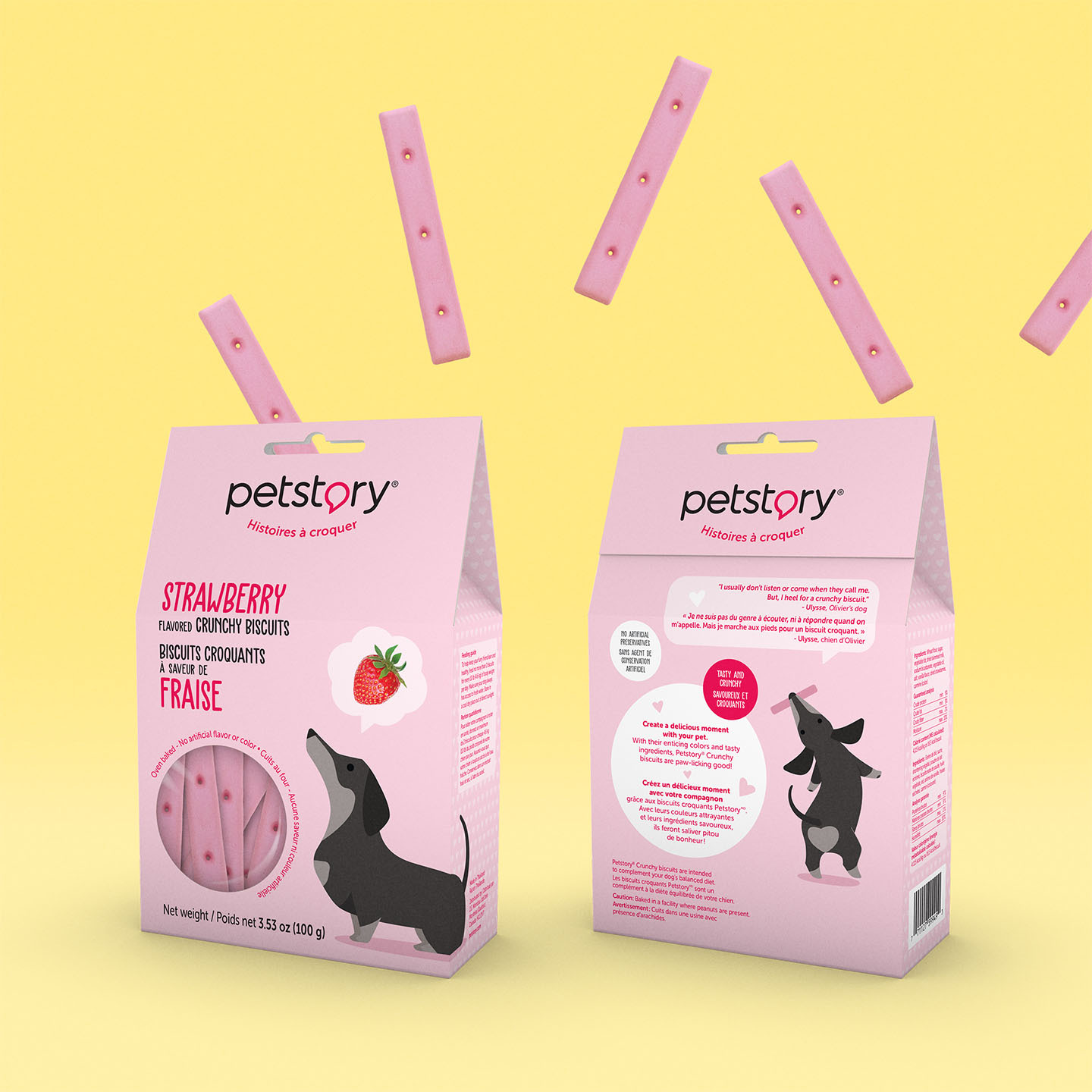 Have a project?
Tell us about it.