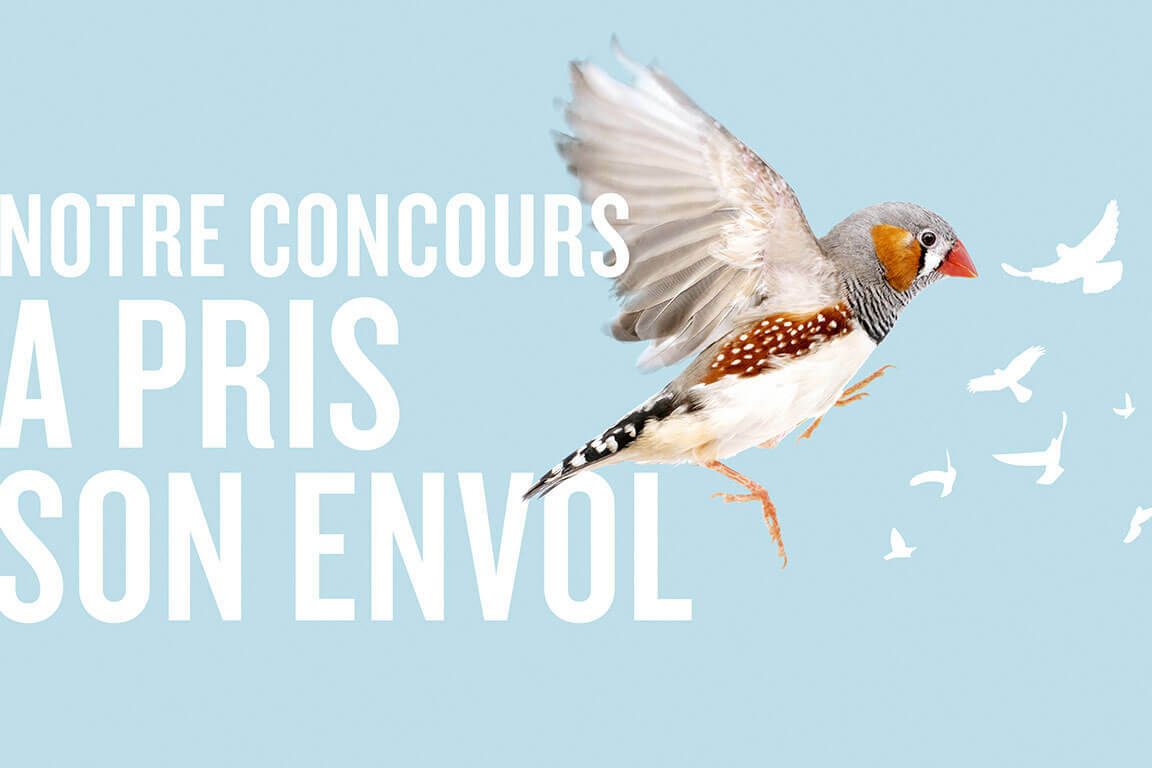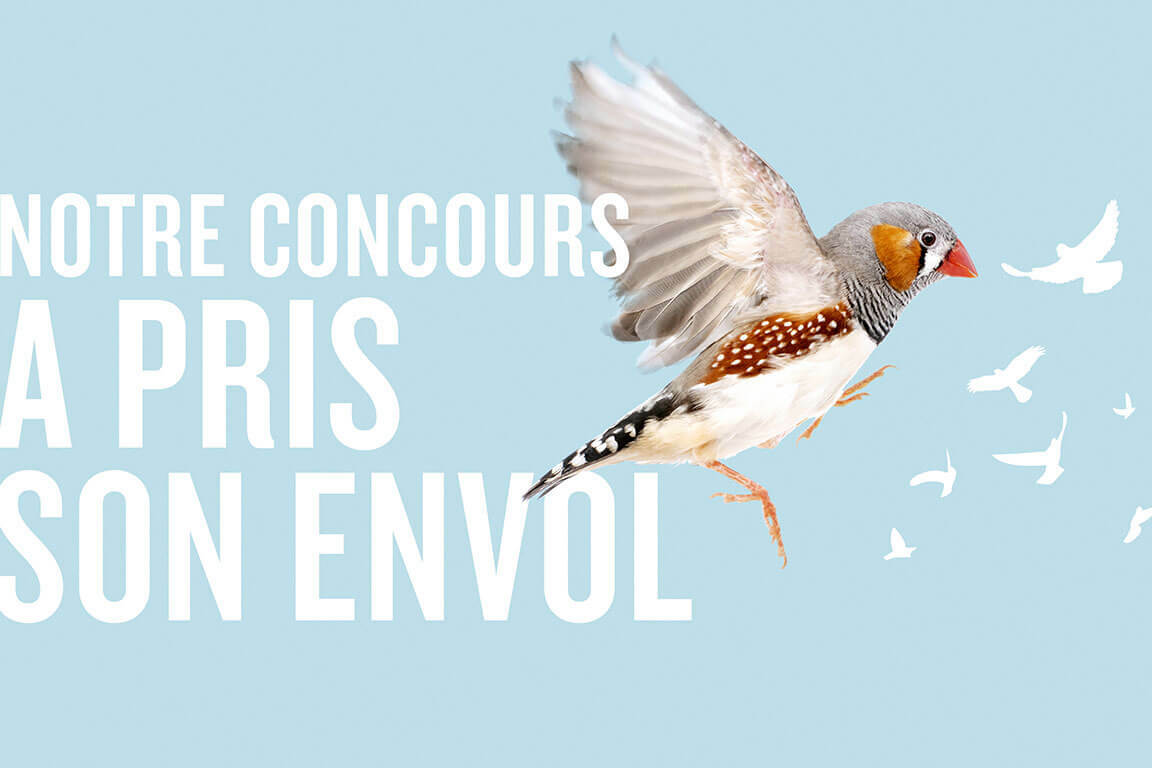 Promotional campaign
Client
Mondou
Deliverables
Web and social media banners, newsletter, POS posters, banners, copywriting, graphic production, printing
Context
For French artist Céleste Boursier-Mongenot's exhibition From Here to Ear, Mondou asked Dyade to design a new advertising campaign promoting its association with the Montreal Museum of Fine Arts. This ambitious production showcases some fifty songbirds, specifically zebra finches, playing electric guitar.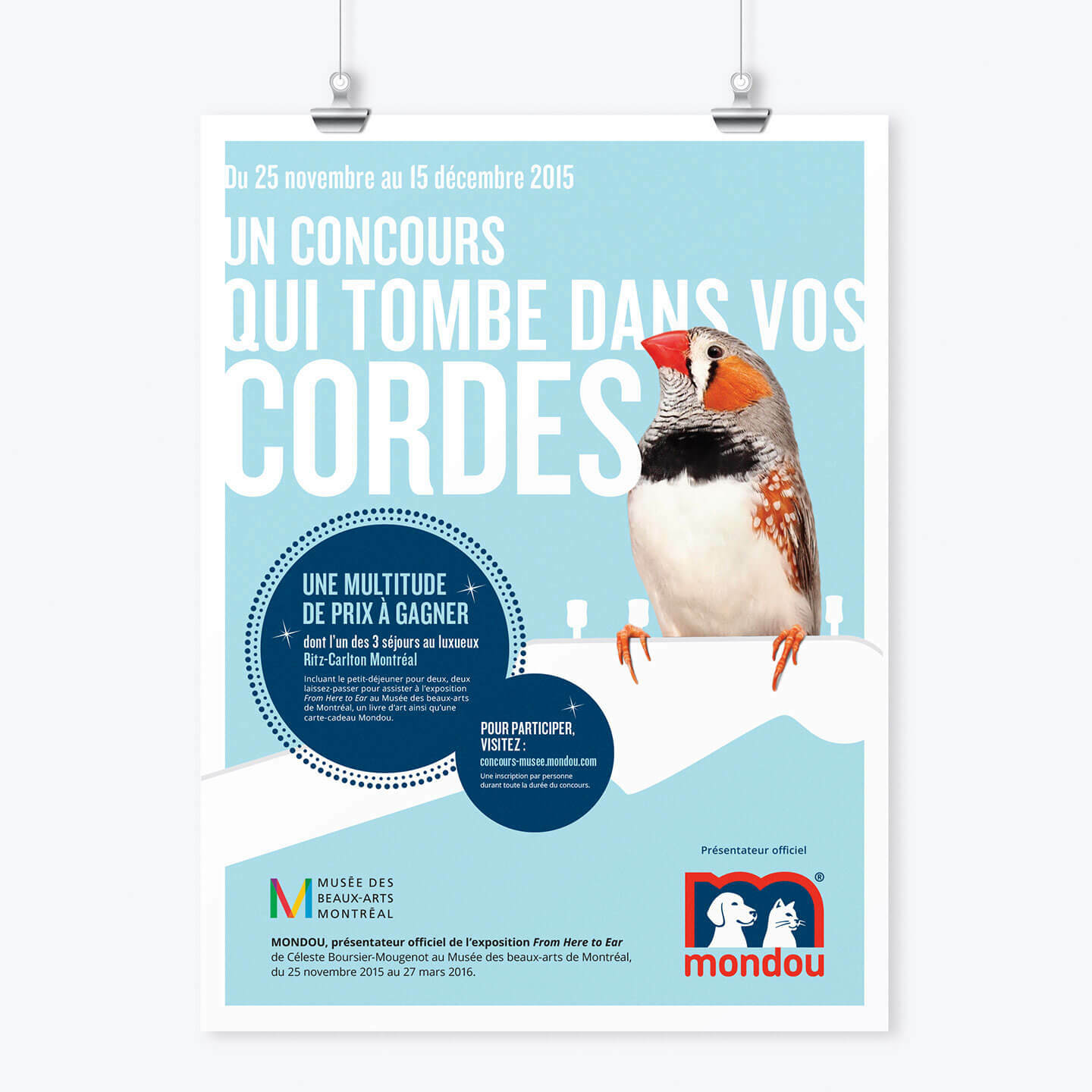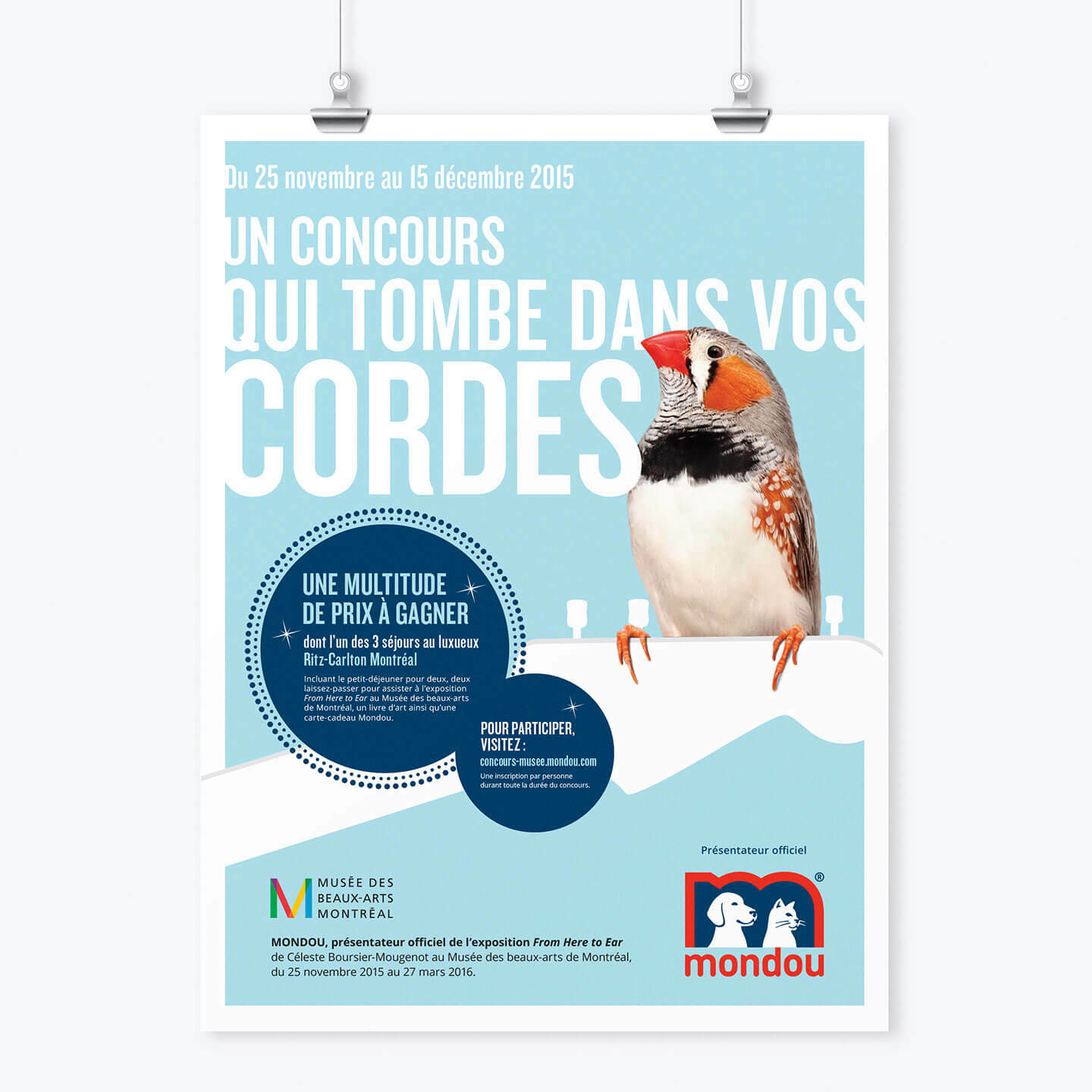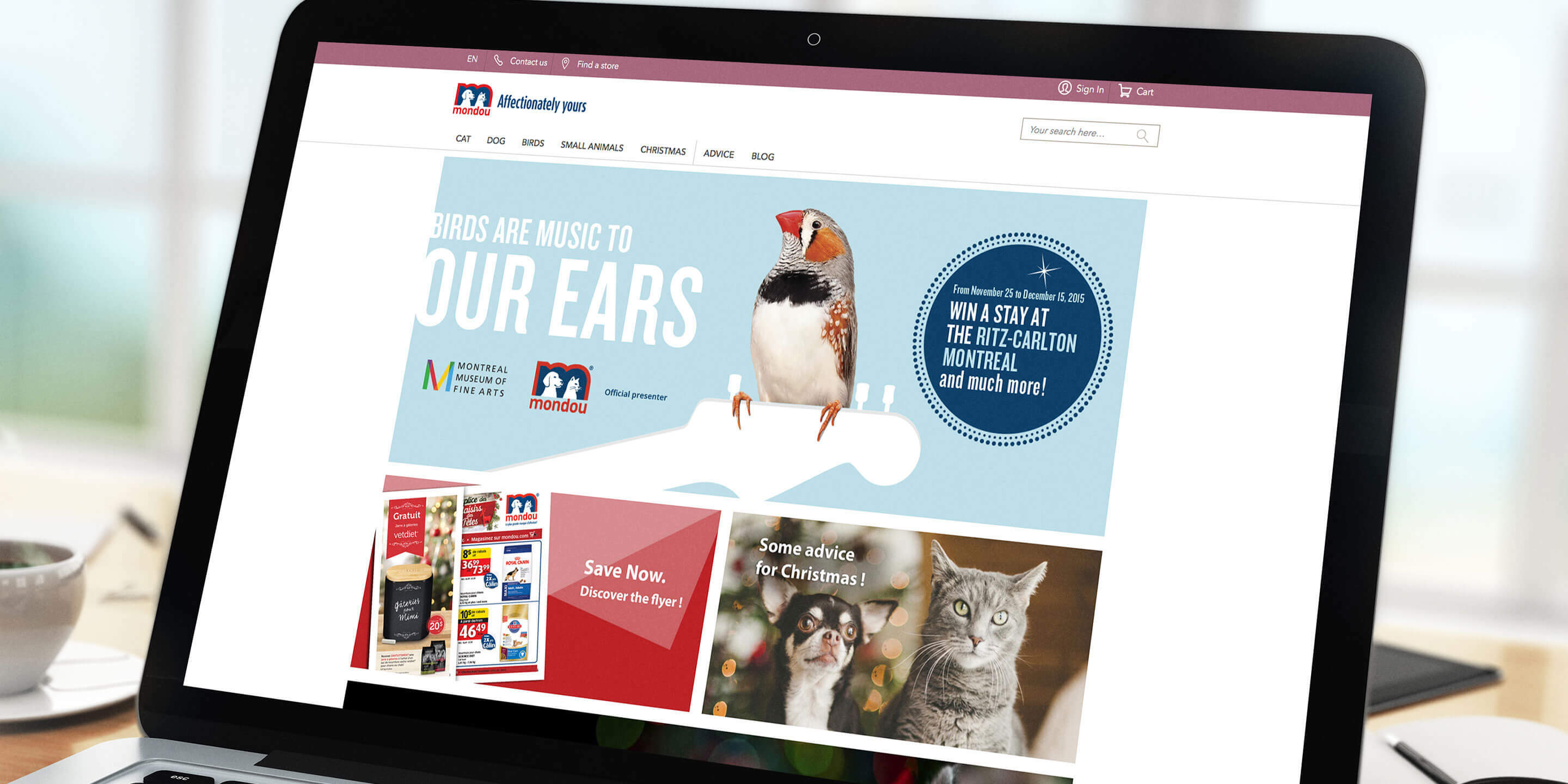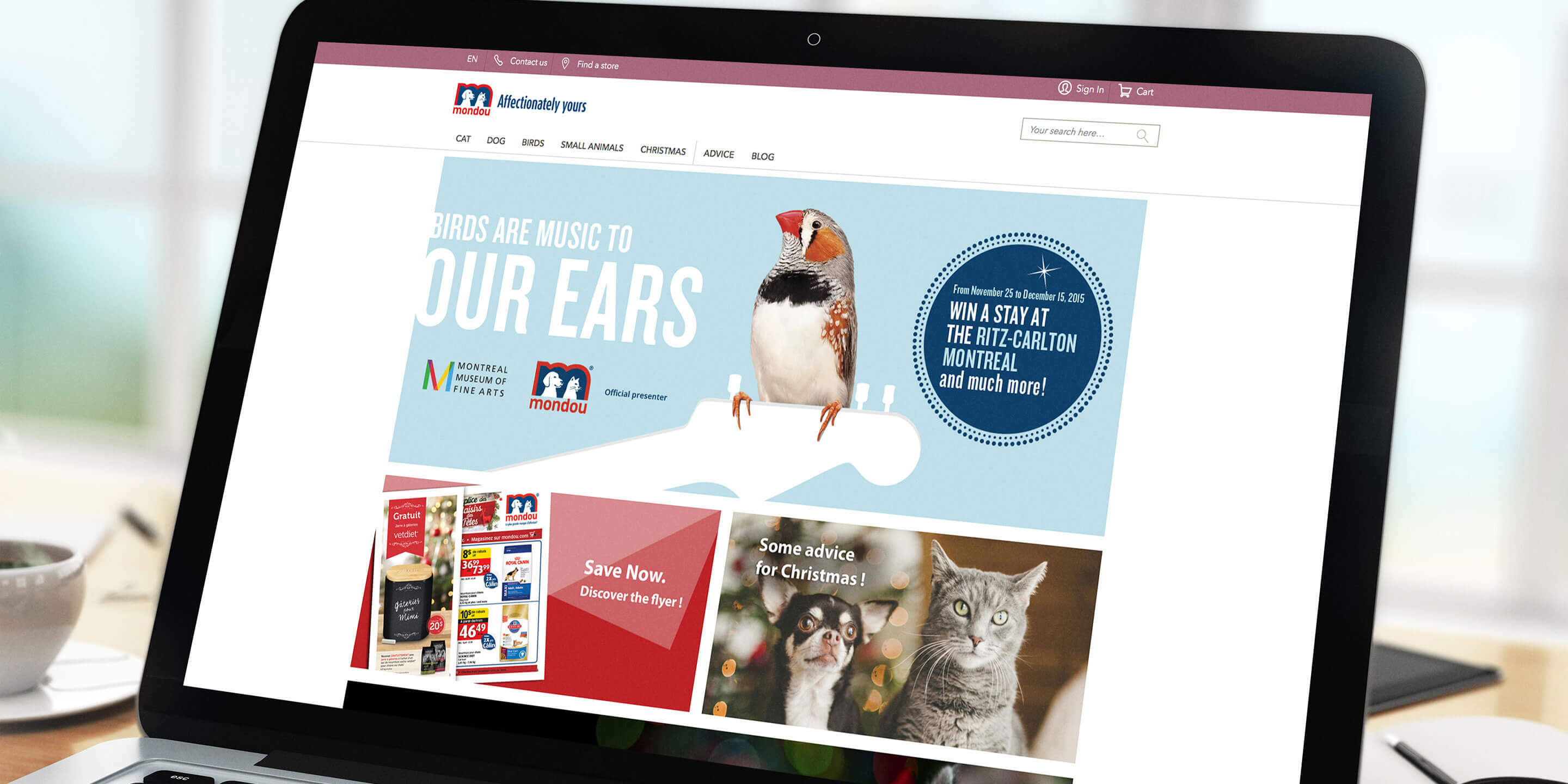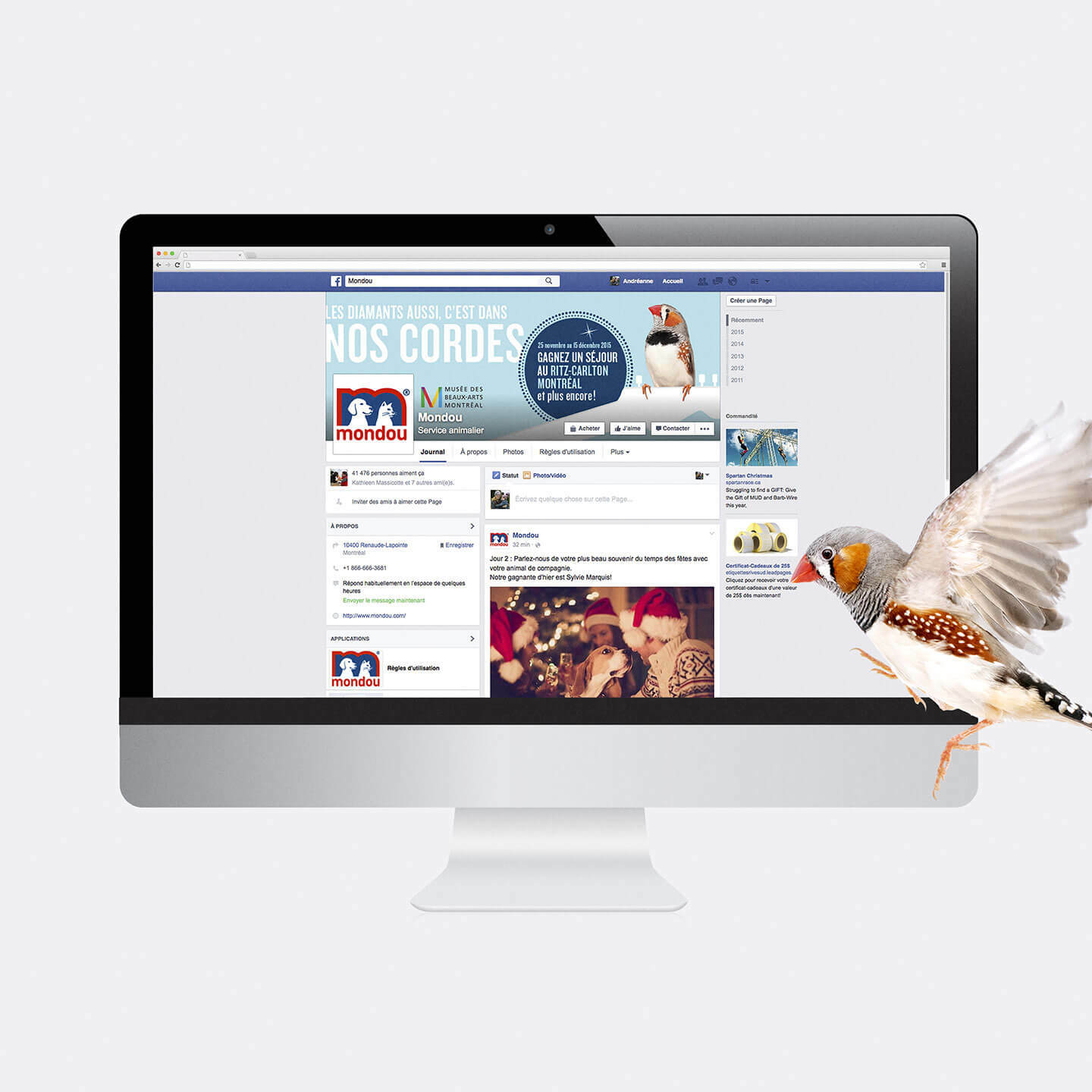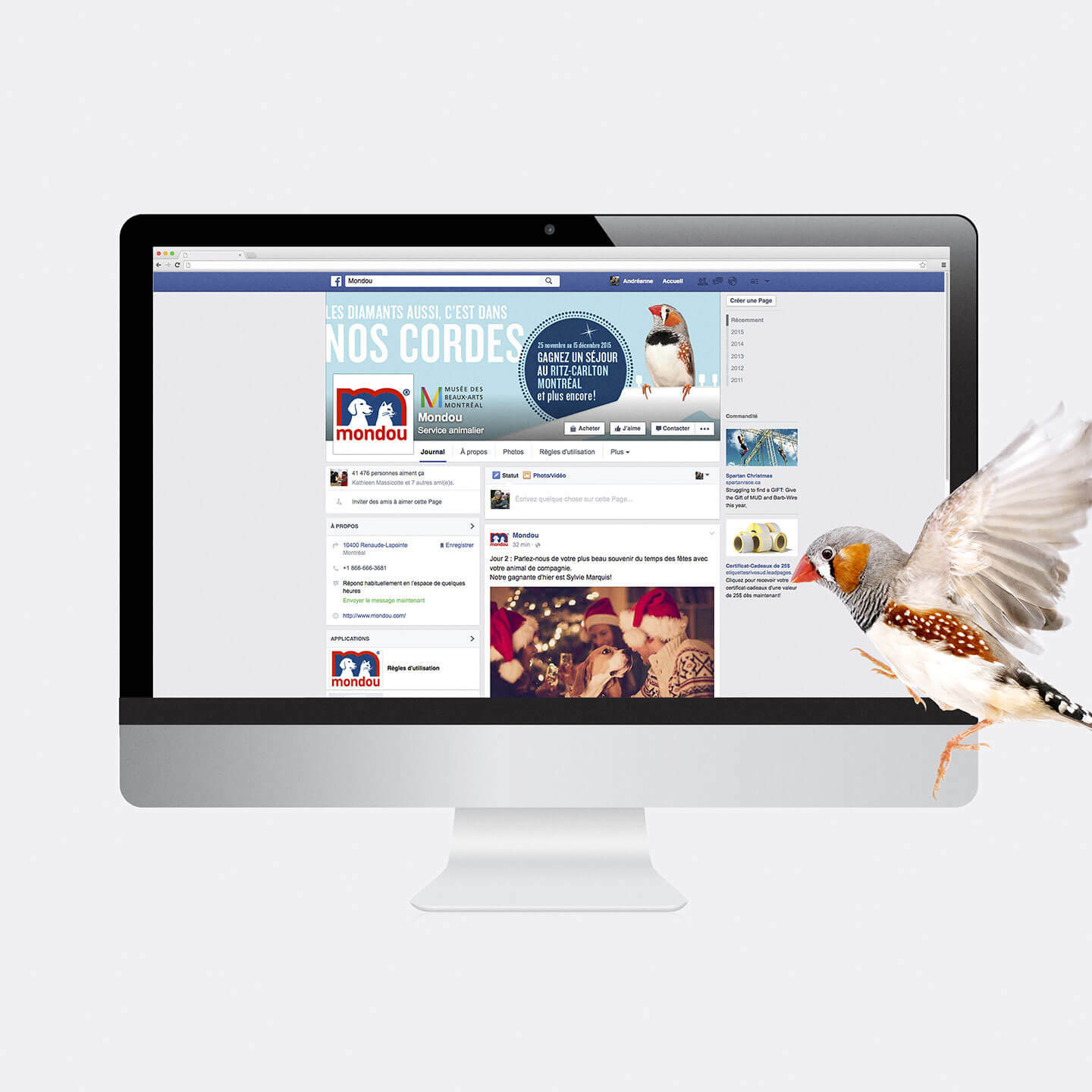 Process
To create a buzz around the event from its outset, the campaign featured a contest where participants could win a stay at the prestigious Ritz-Carlton Montréal and attend this bold exhibition. Dyade designed a multi-platform campaign on social media and the Web, as well as promotional materials distributed in 60 retail outlets throughout Québec.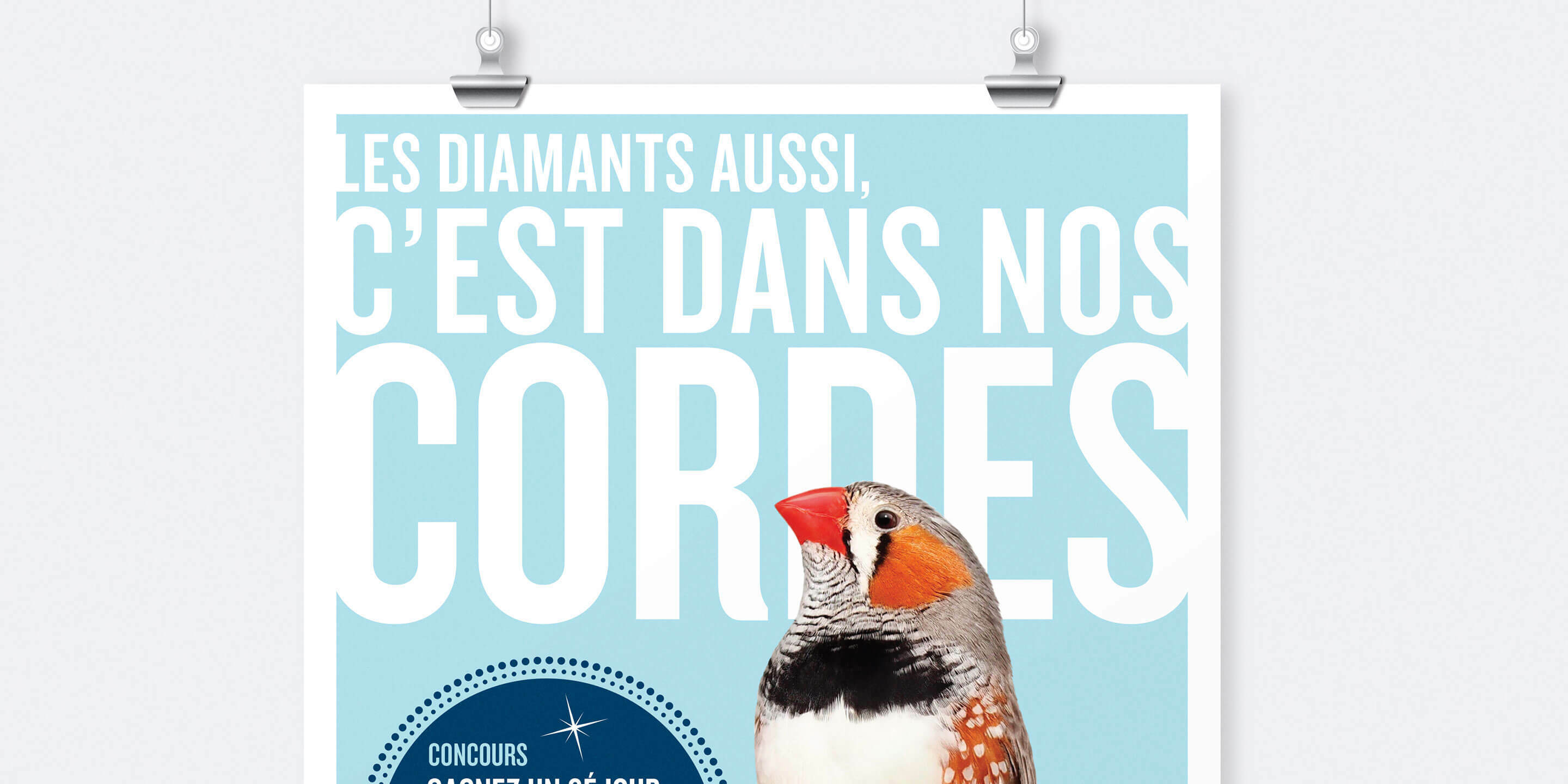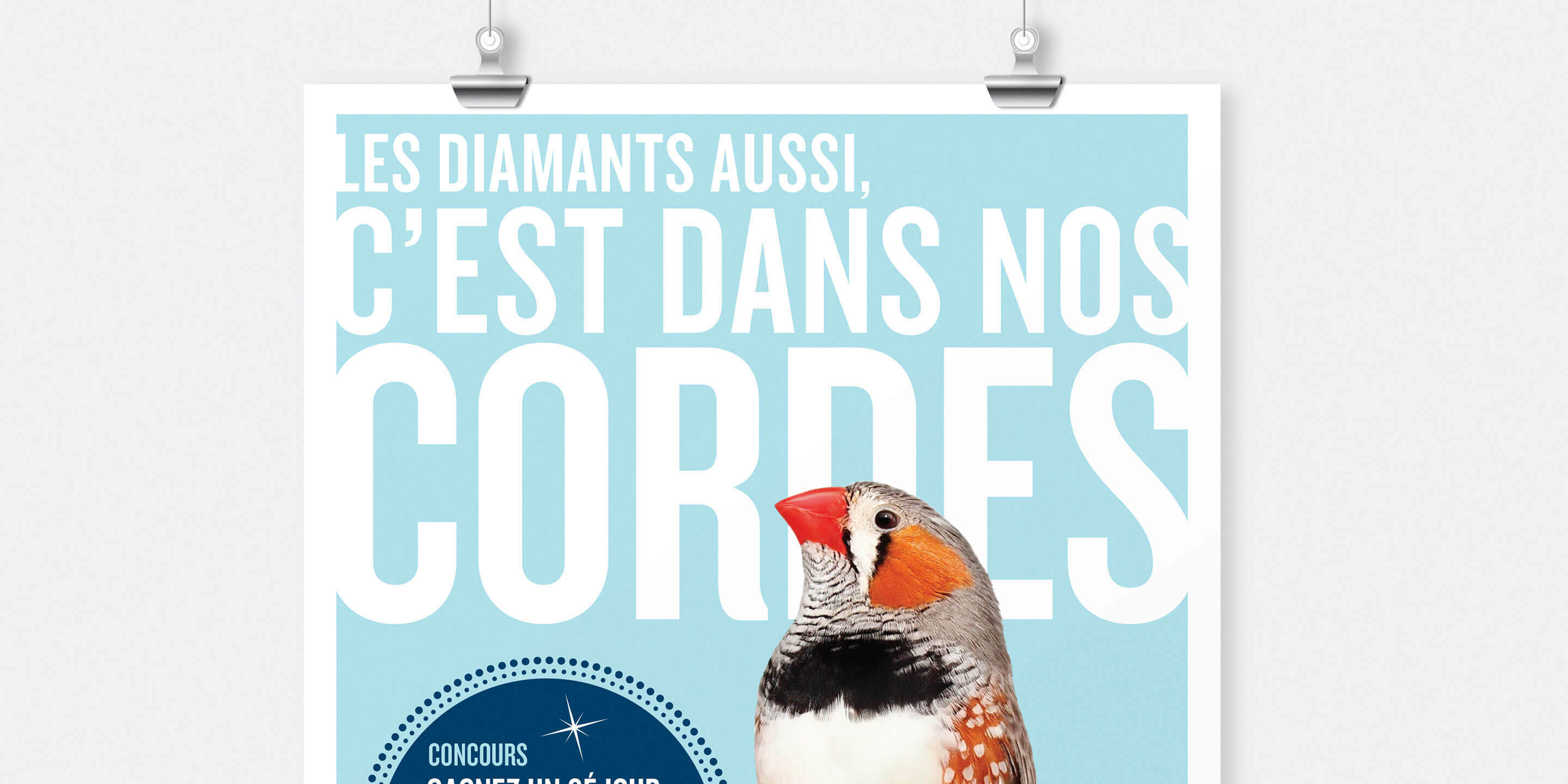 Result
A streamlined design and an inspiring theme highlighting our first successful collaboration with the Museum of Fine Arts. This showcase enabled the campaign to generate an unparalleled contest participation rate.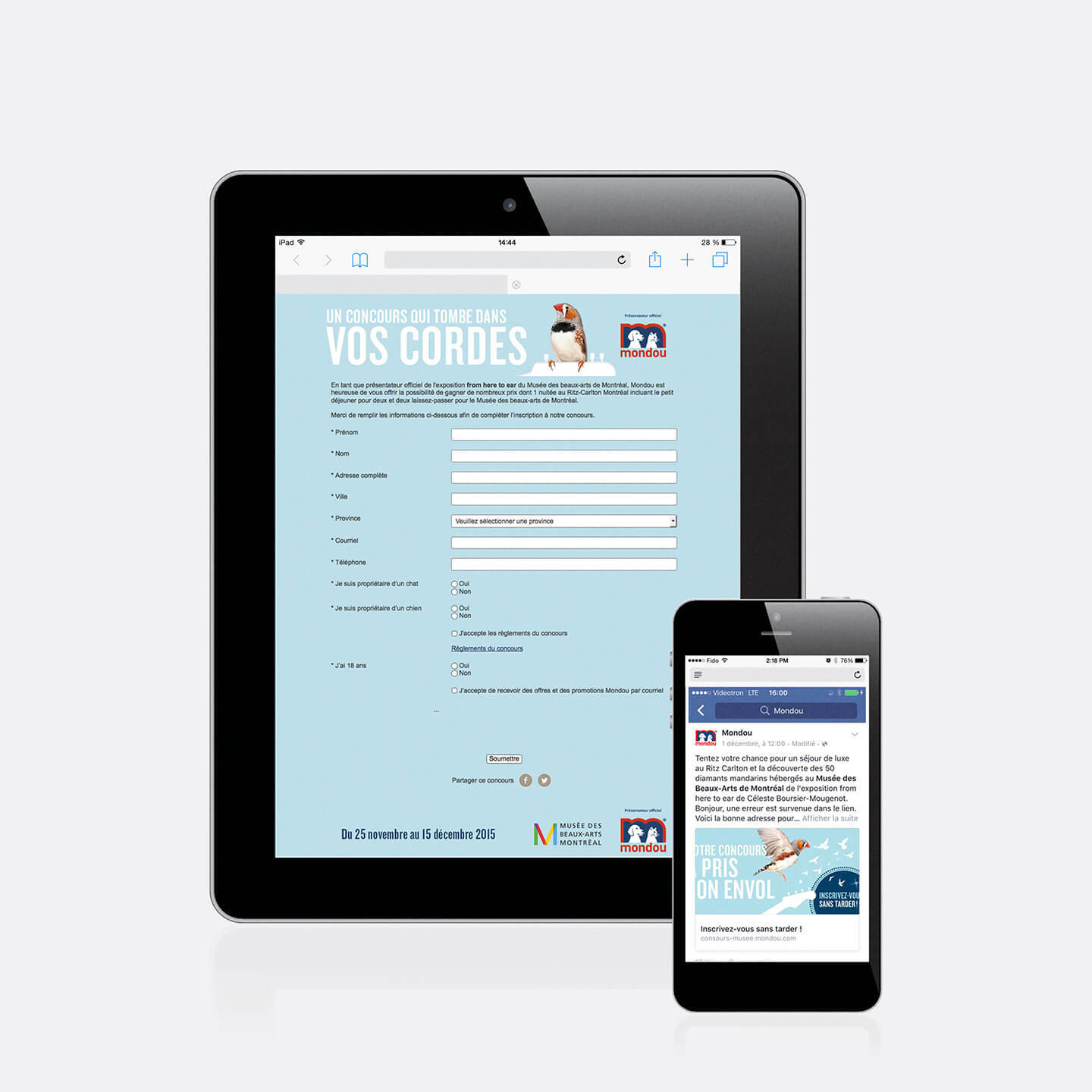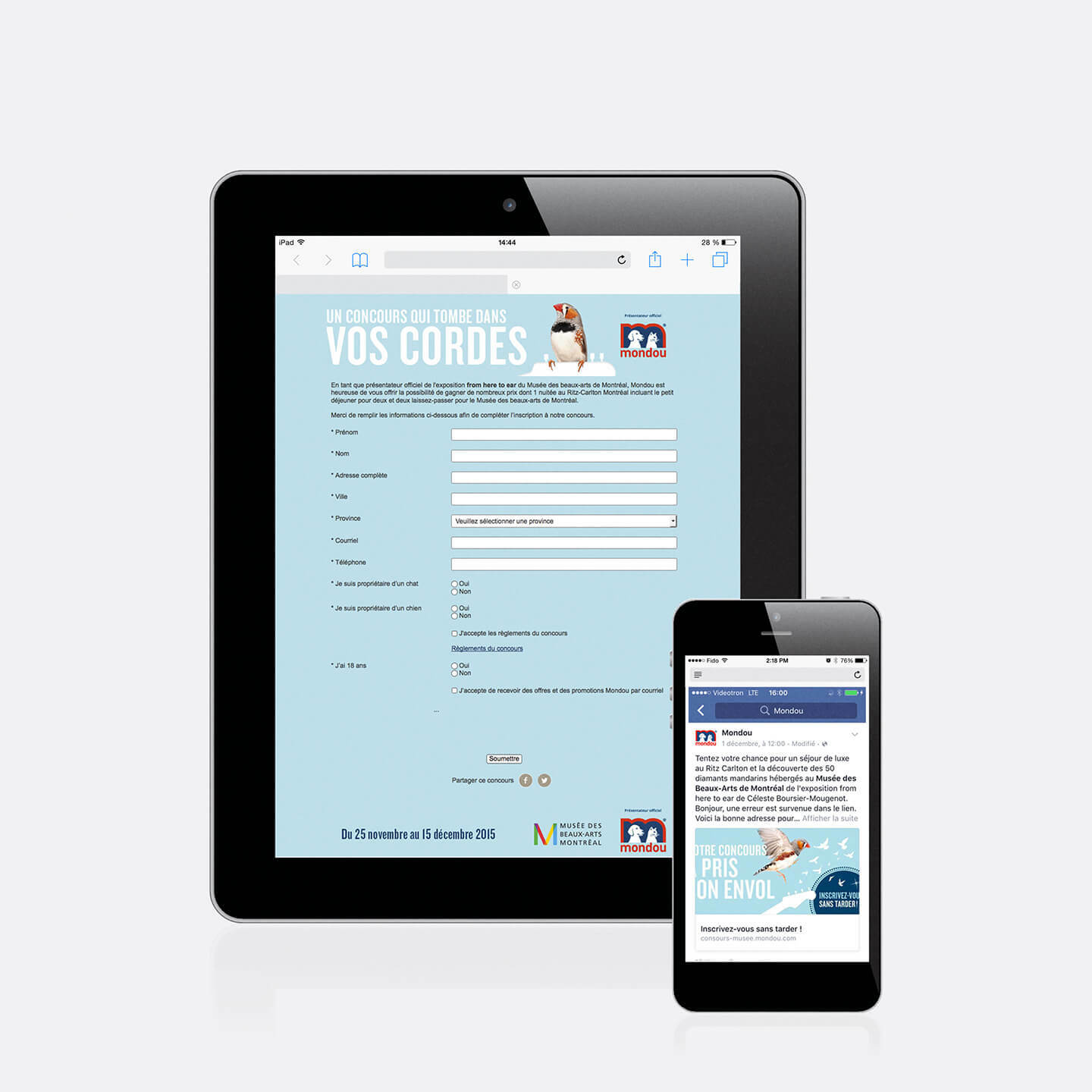 Have a project?
Tell us about it.