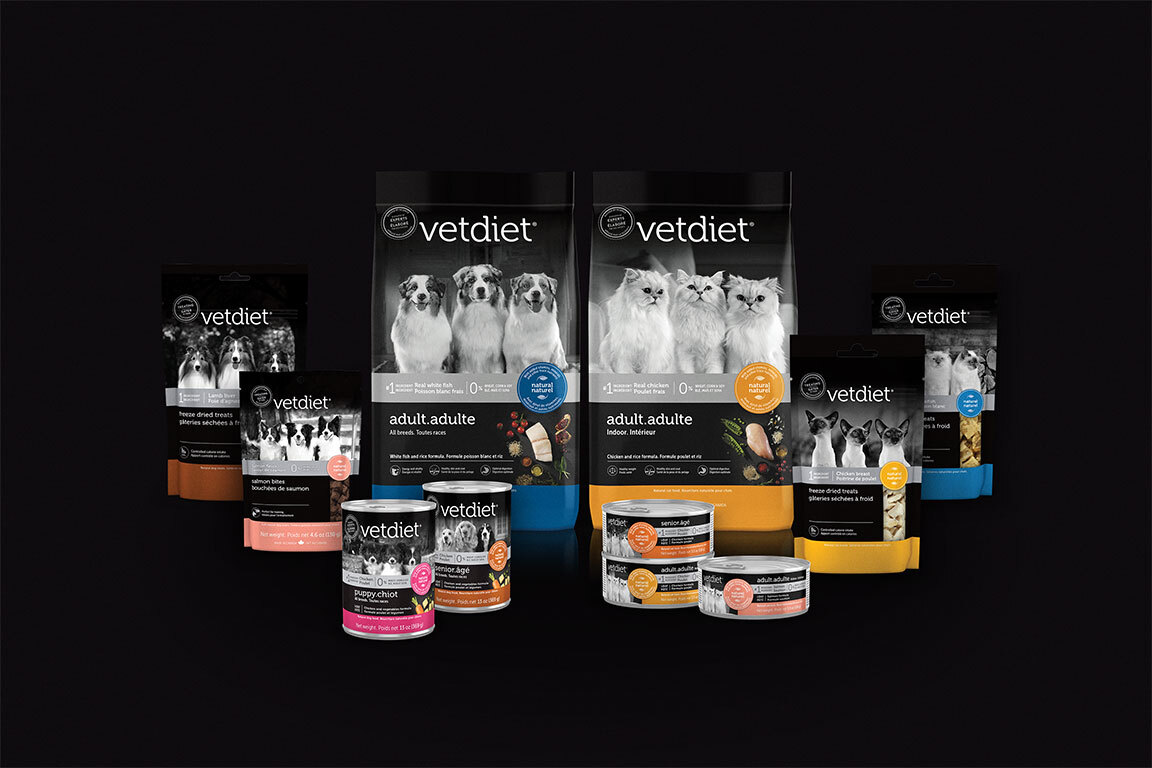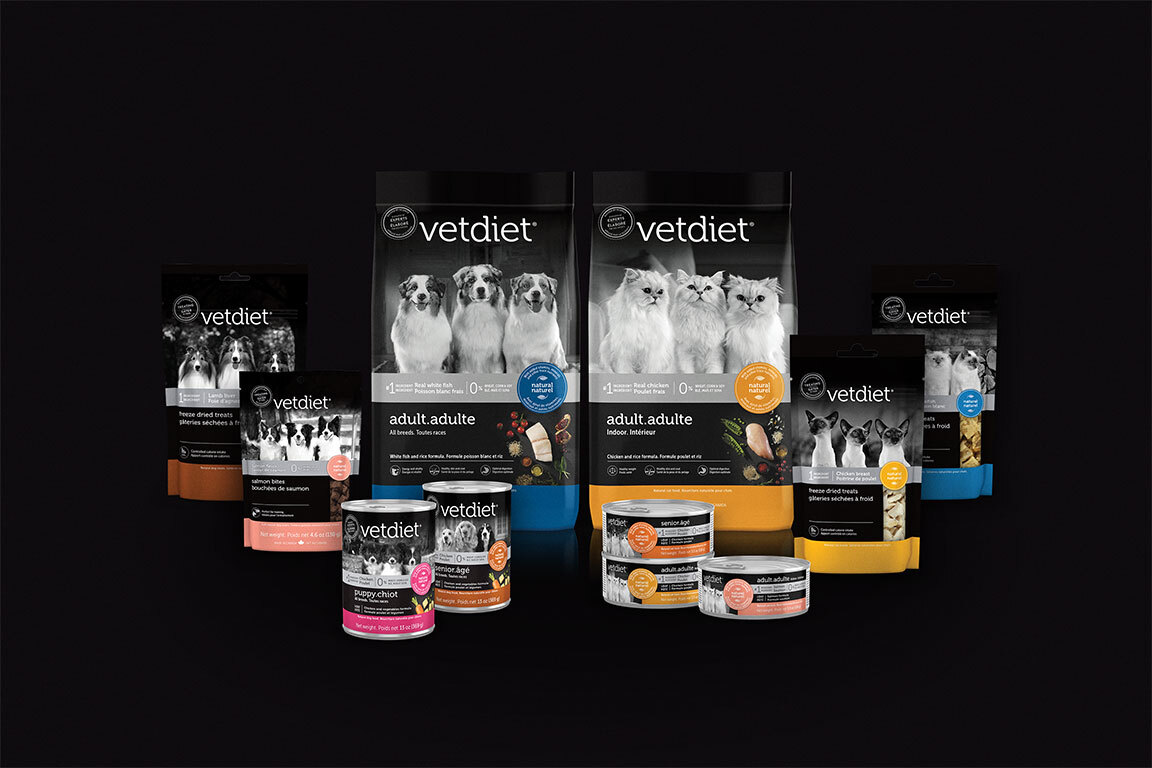 Vetdiet packaging redesign
Client
Mondou
Deliverables
Ideation, design, creation, product line production, photo direction, illustration, revision of texts, press release approval, technical support
Context
Mondou first commissioned Dyade to completely overhaul the brand image and packaging for its Vetdiet line of cat and dog foods.
Following the growing success of the Vetdiet line, Mondou once again turned to Dyade to rework the packaging in order to expand the Vetdiet market and position it as a super premium brand. Mondou also wanted to convey their expertise and the high quality of their products by combining science and nature.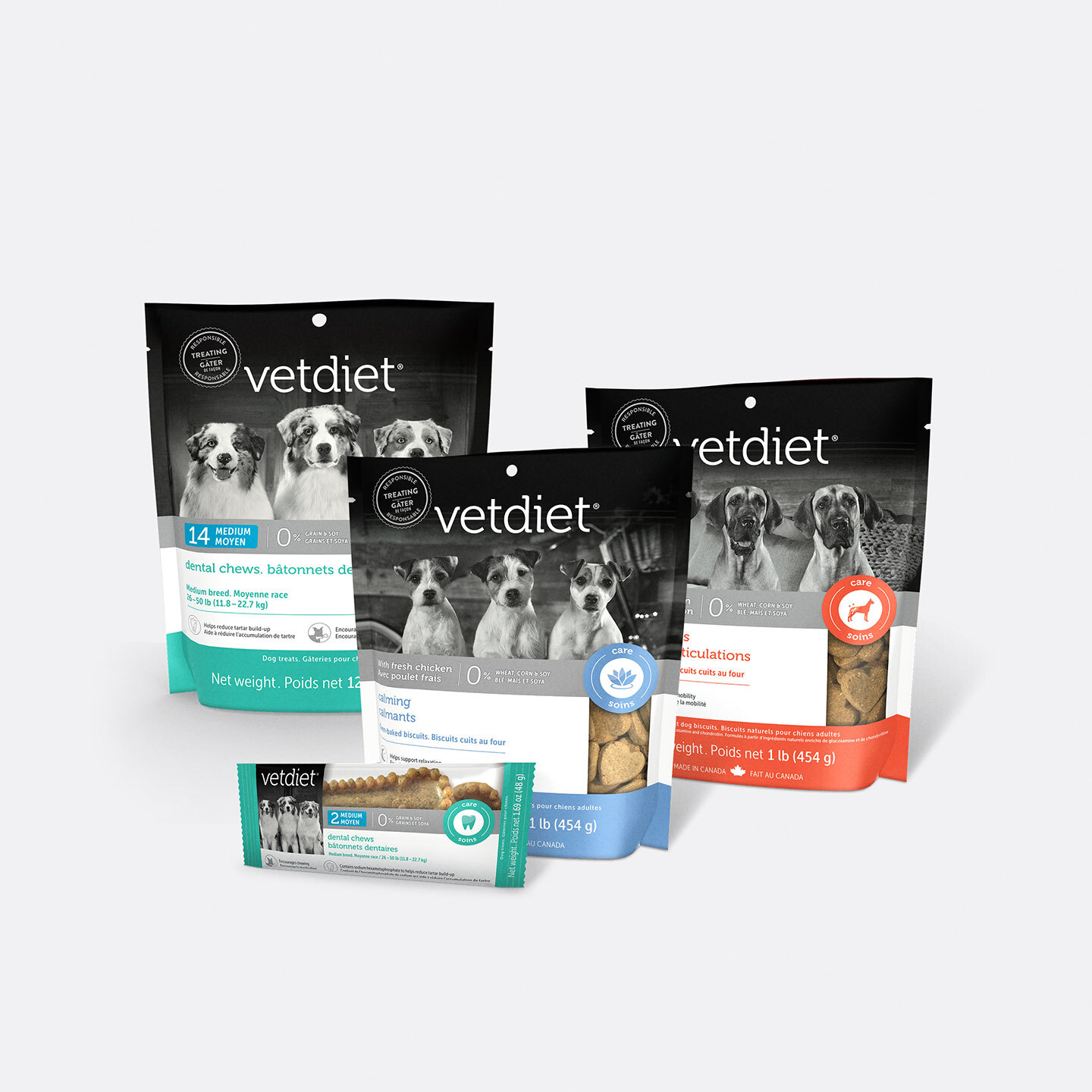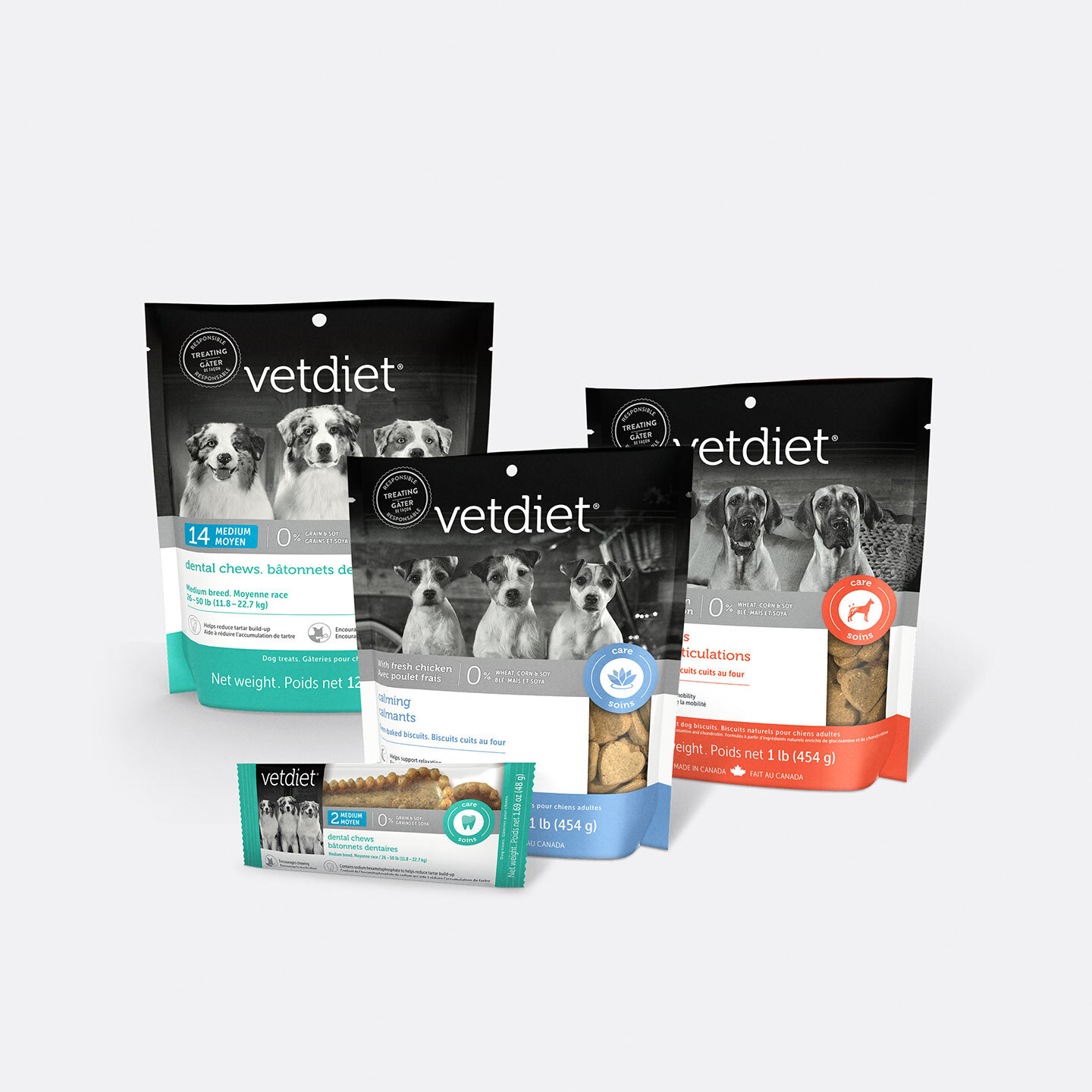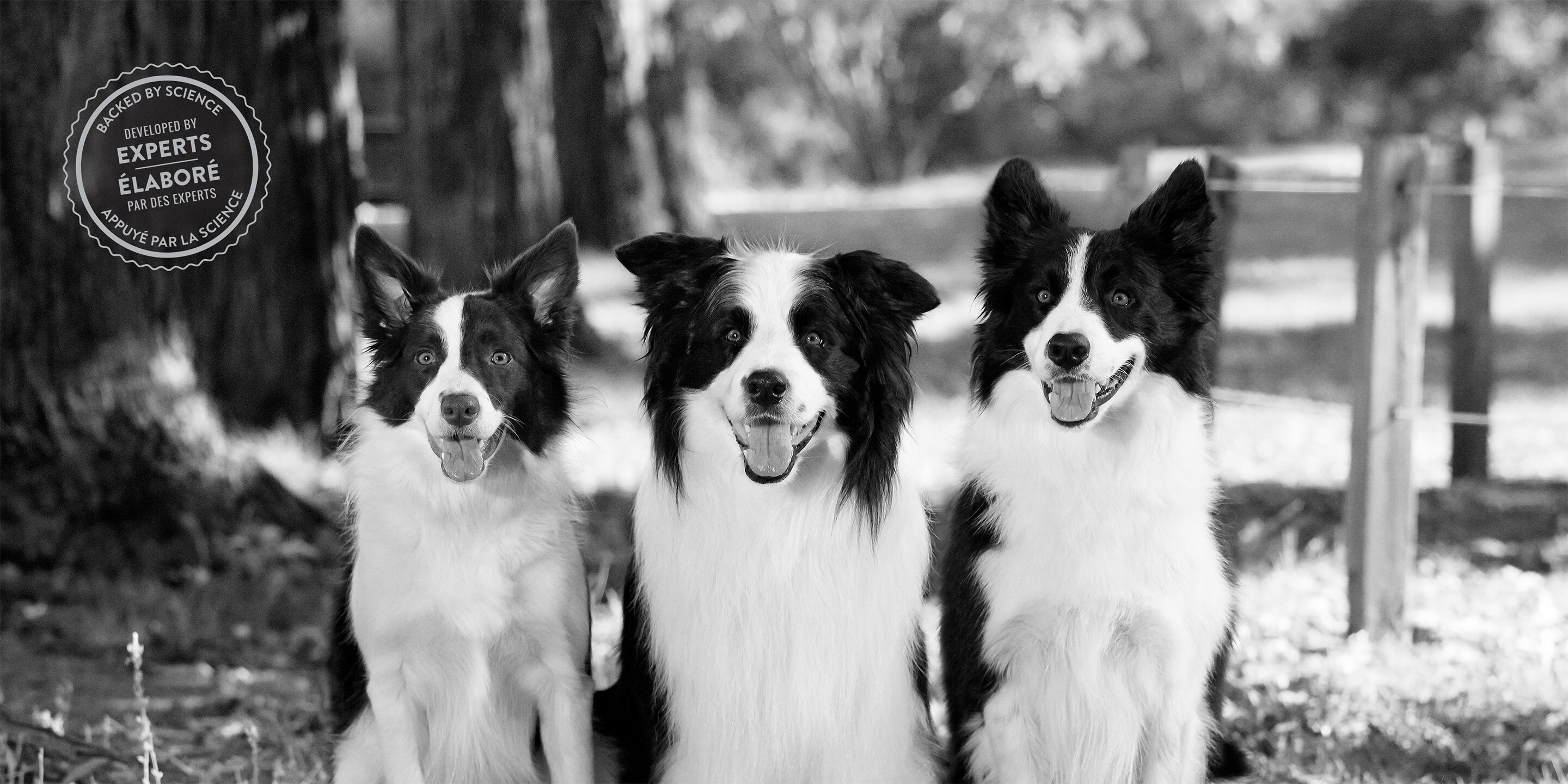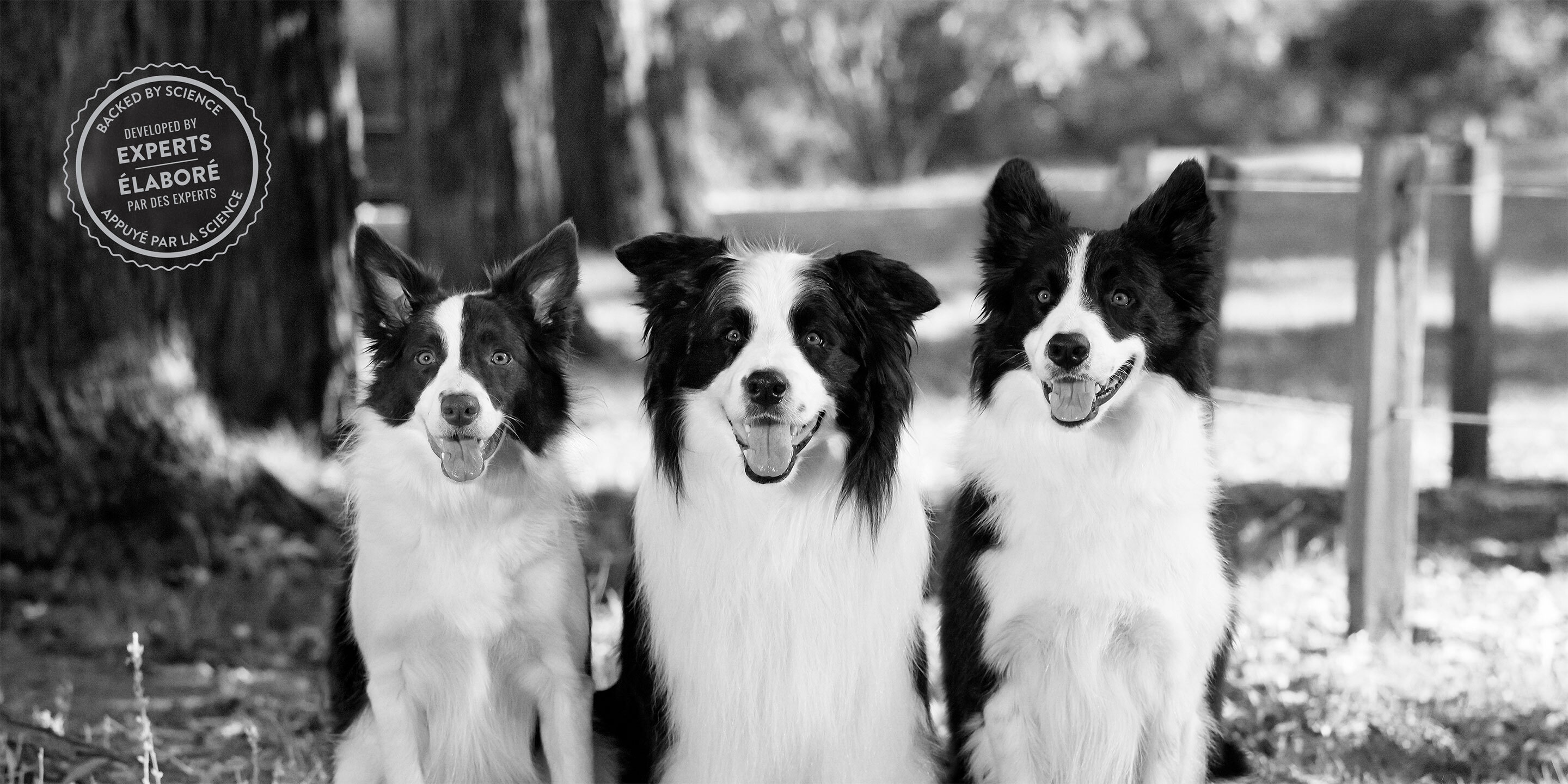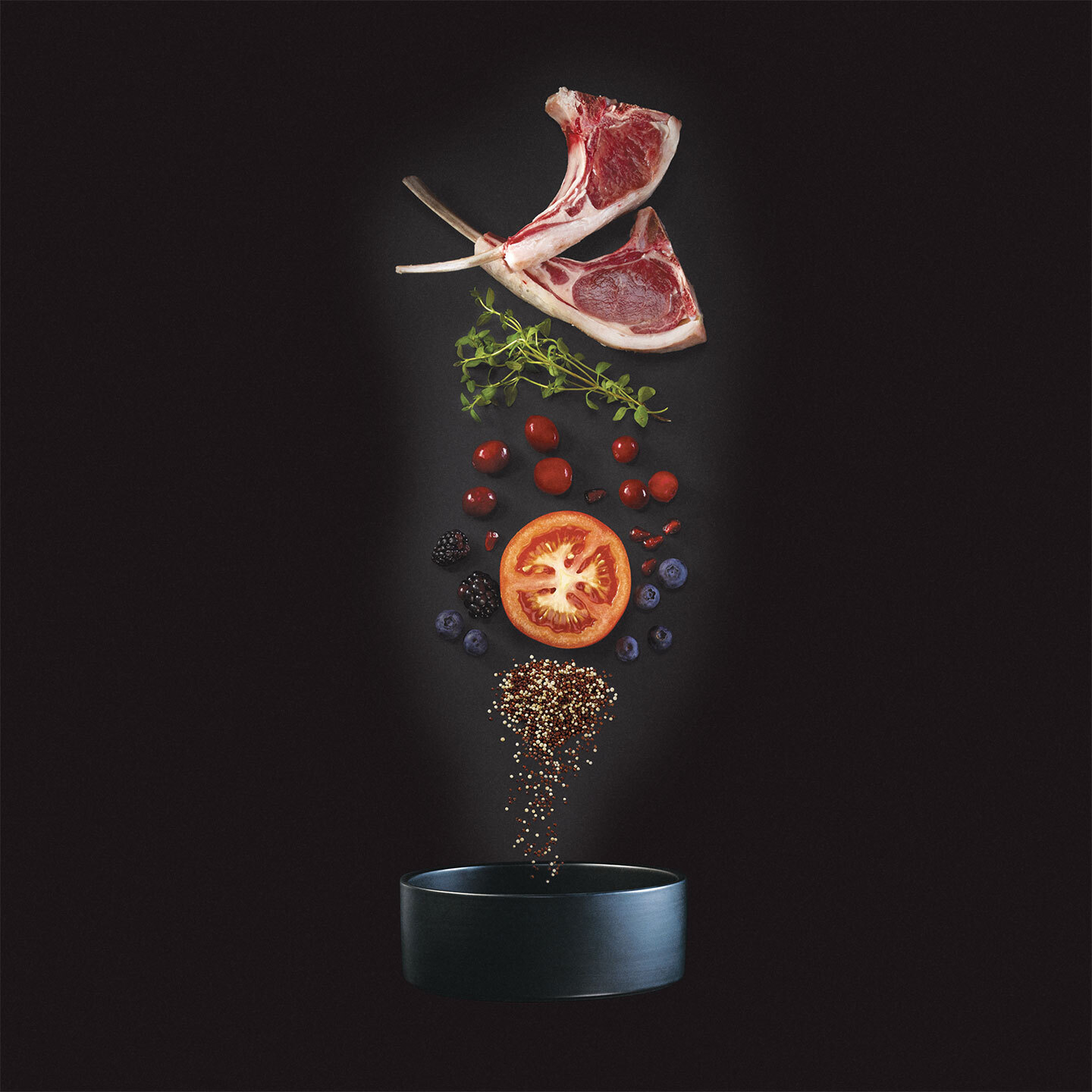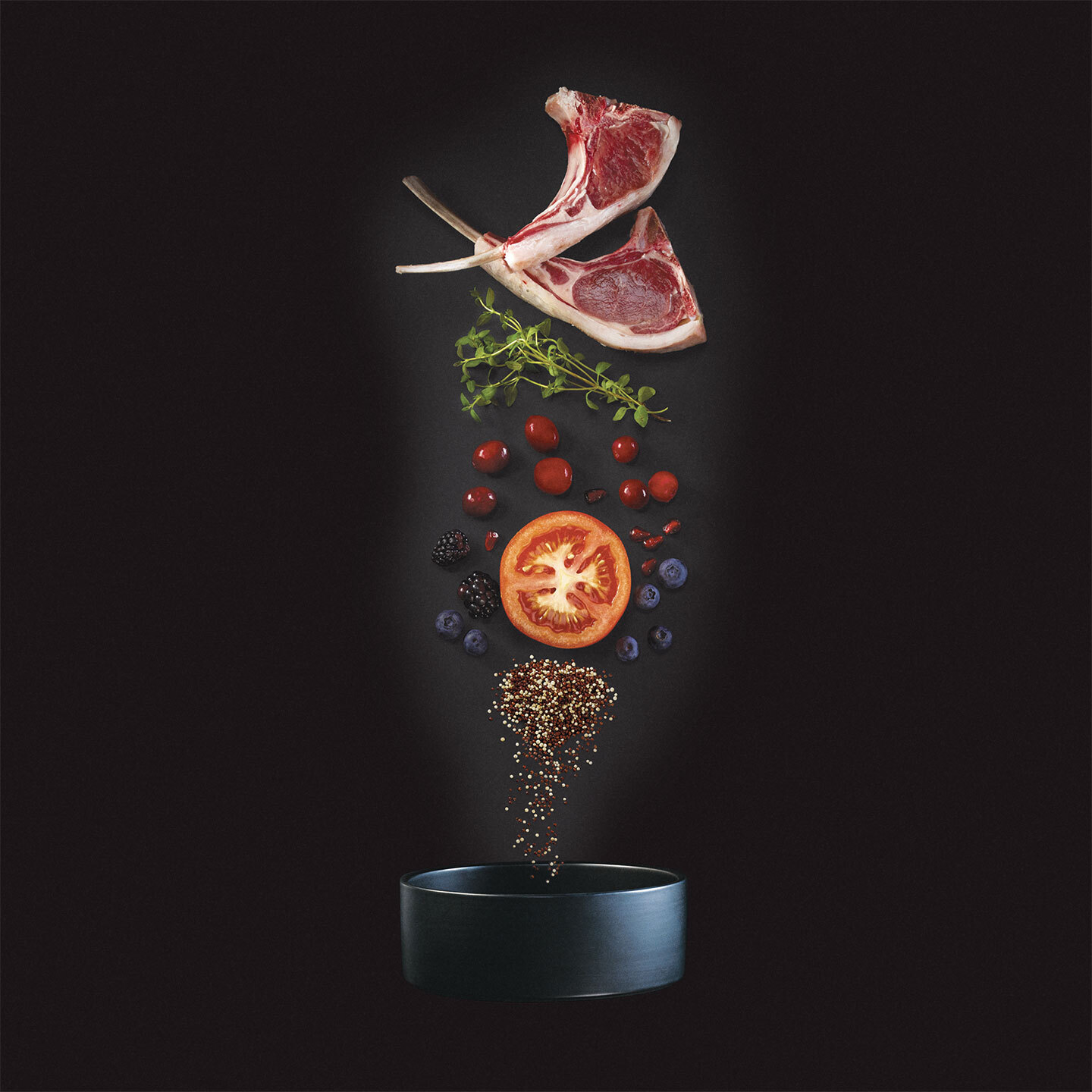 Process
The scientific elements were expressed through new pictograms, a seal of expertise, a metallic finish and more extensive nutritional information. The natural aspects were demonstrated with eye-catching photos of the ingredients.
The back of the packaging was also redesigned to present information more clearly to consumers.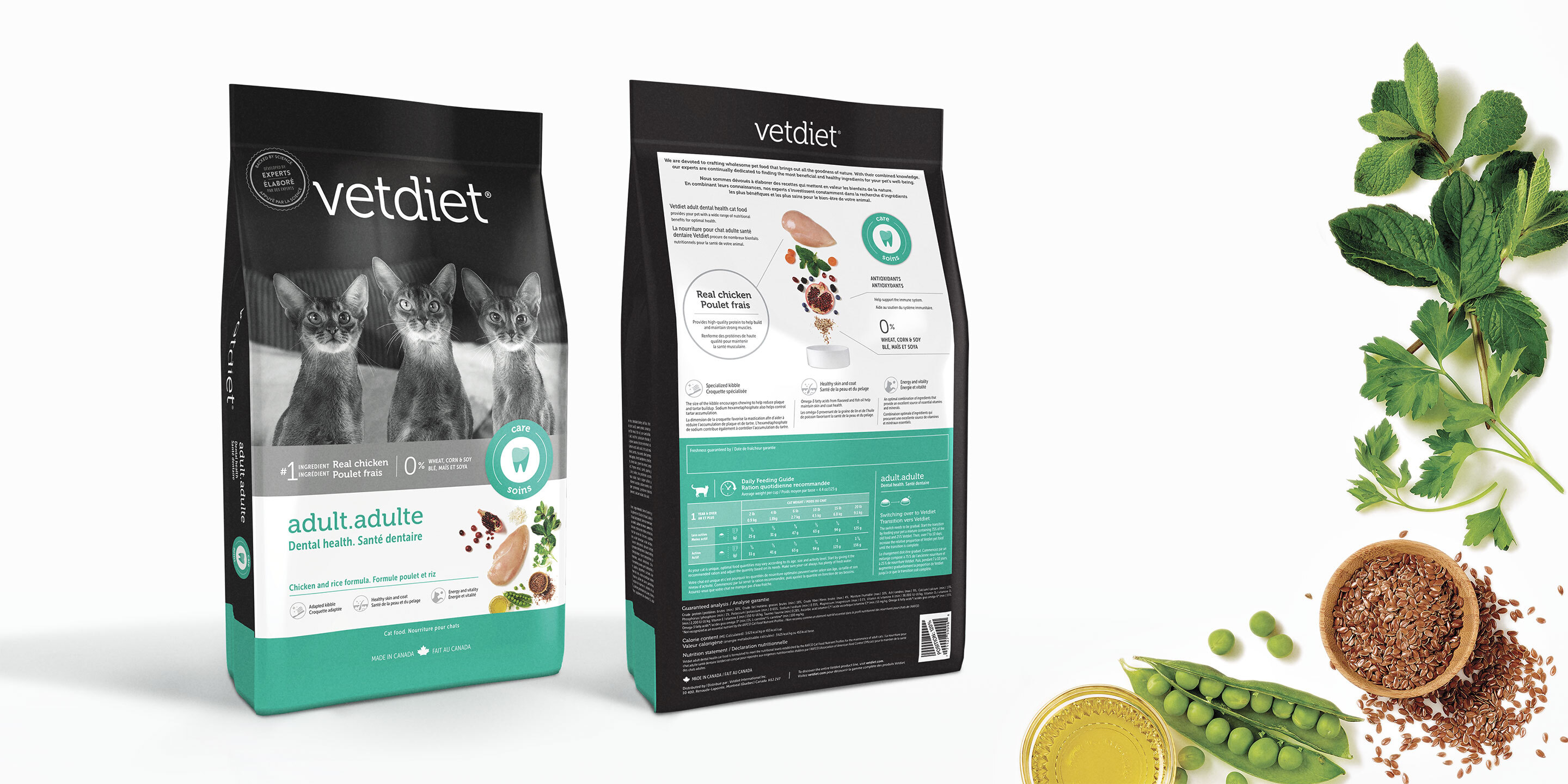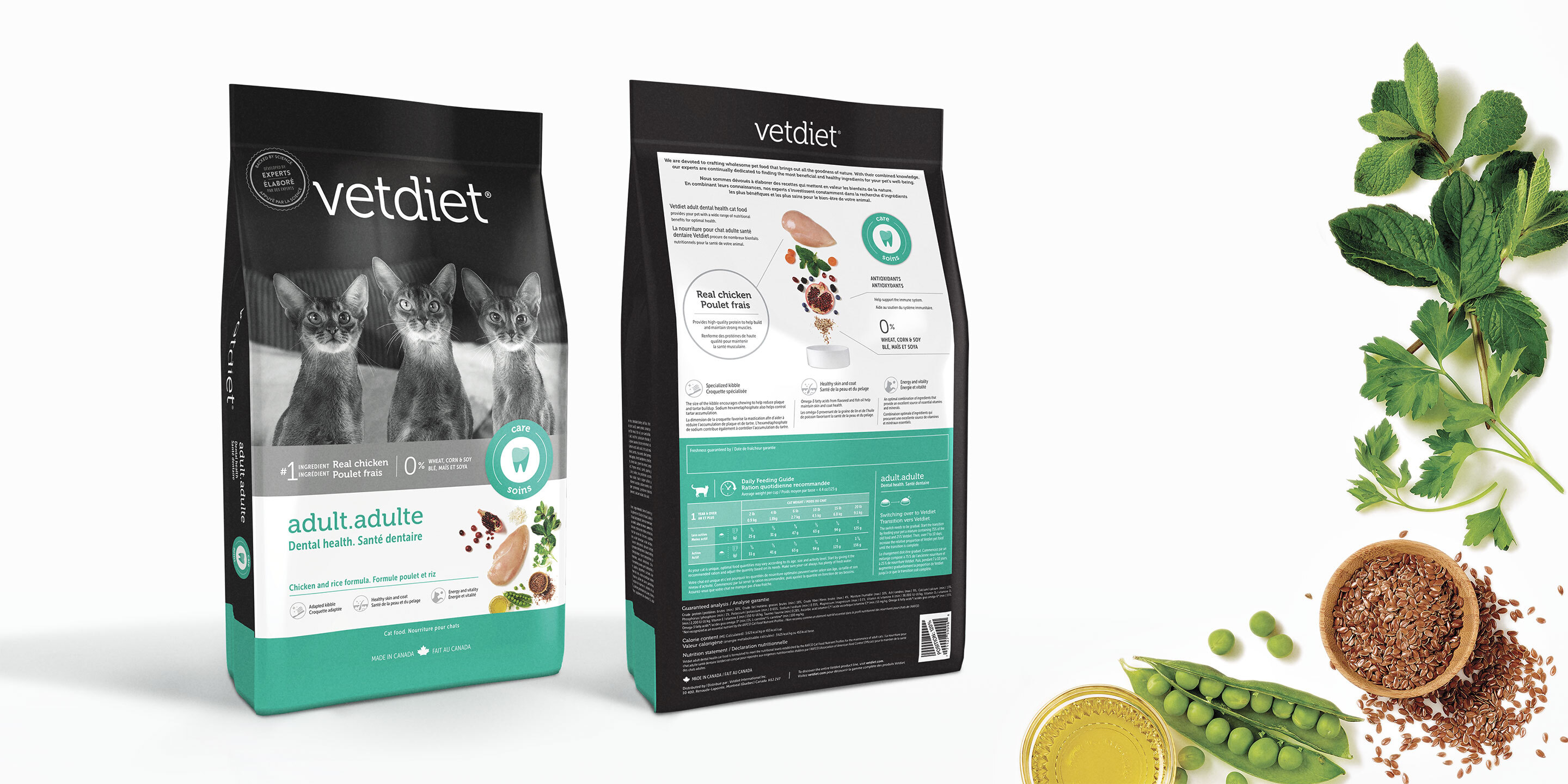 Result
Packaging that is informative for consumers and positions the brand in new markets while strengthening the products' visual appeal and focusing on their foundation in science and natural ingredients.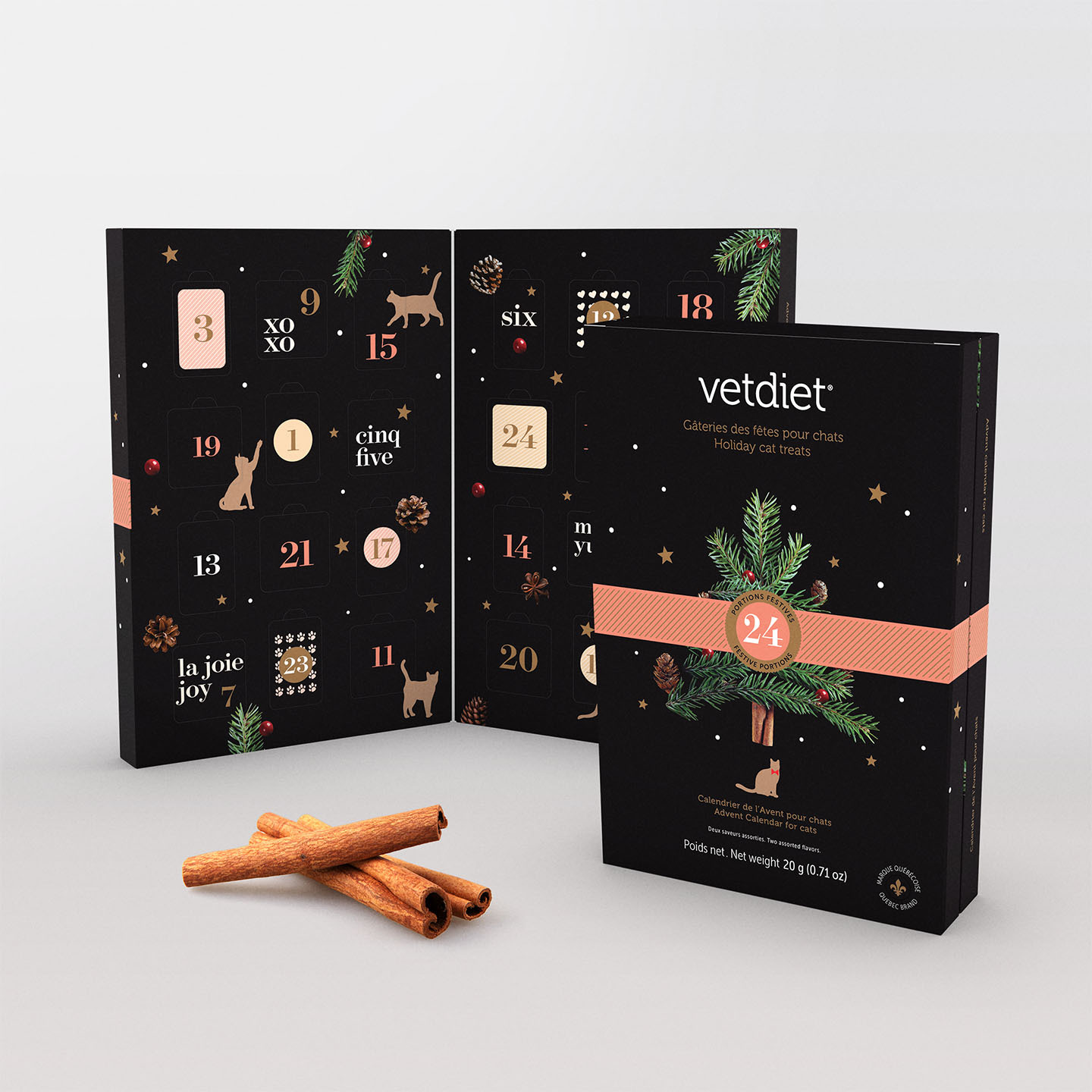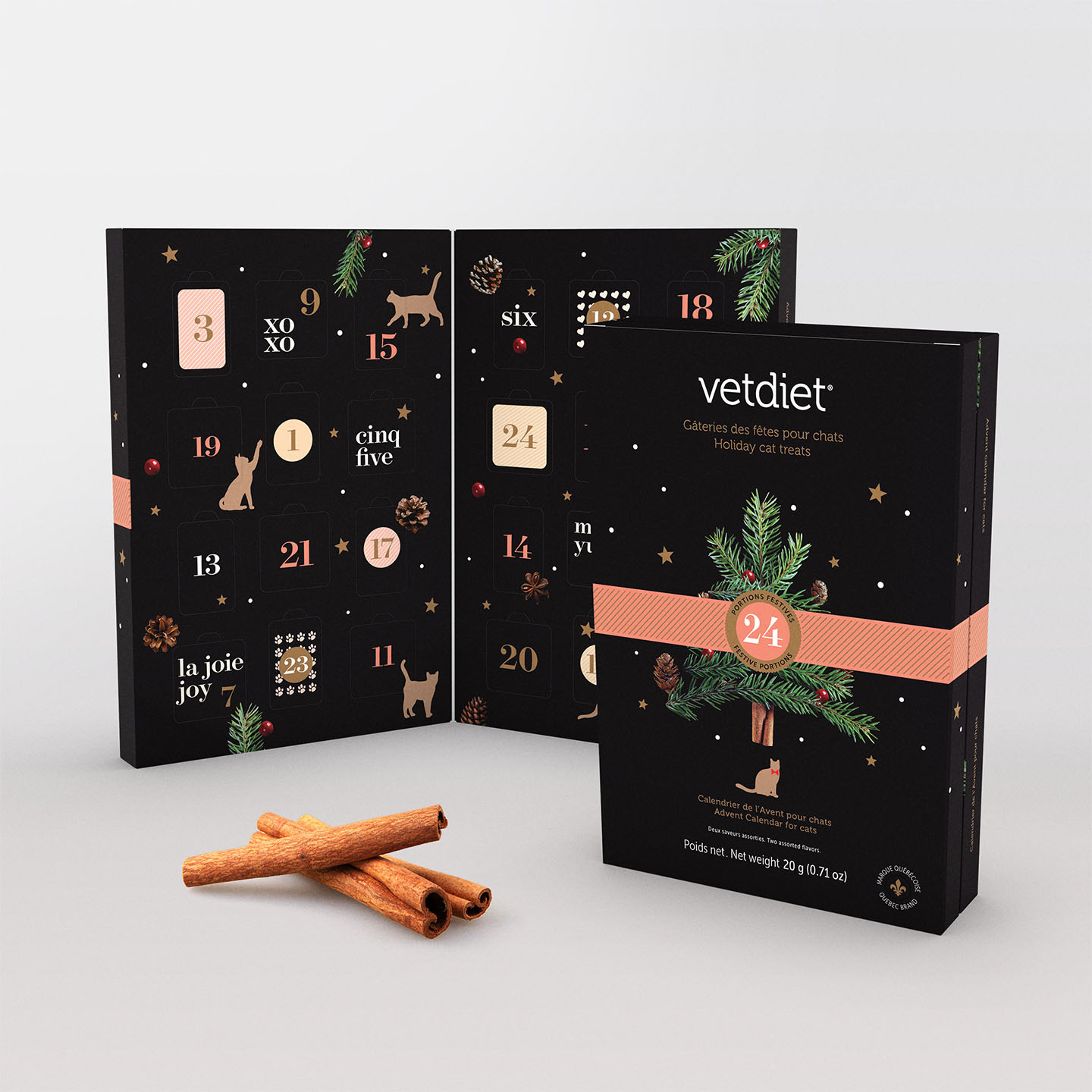 Have a project?
Tell us about it.