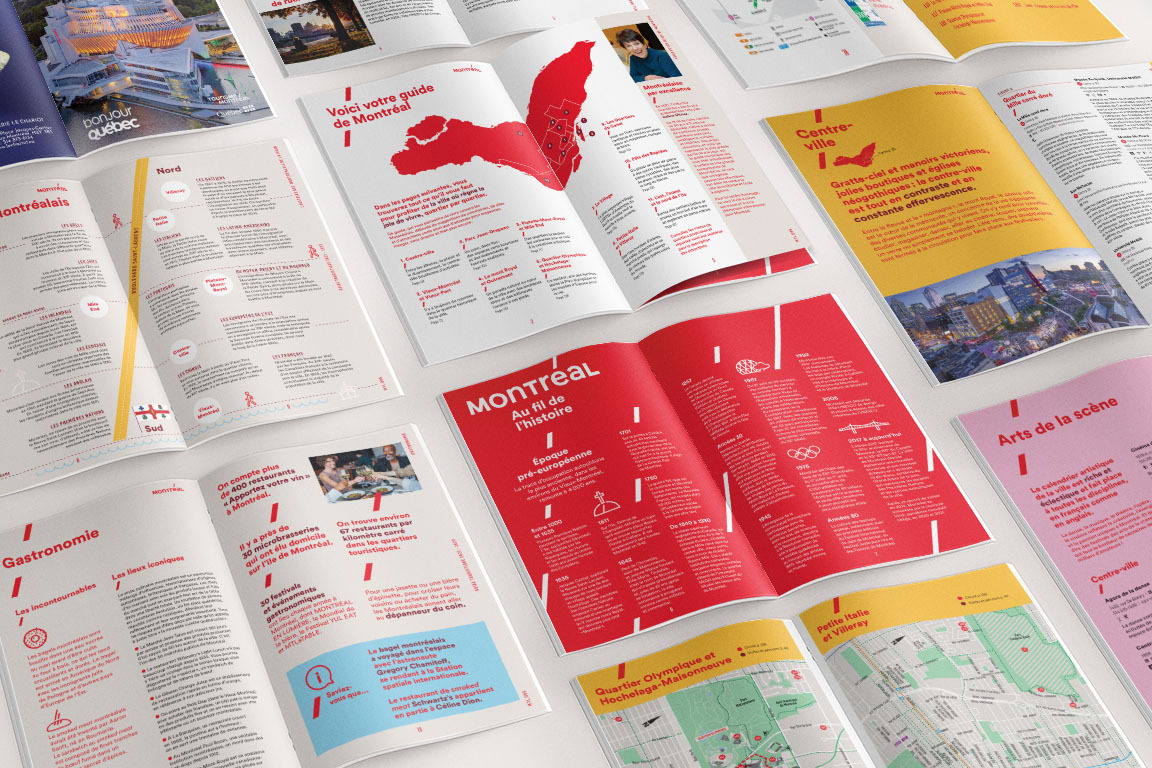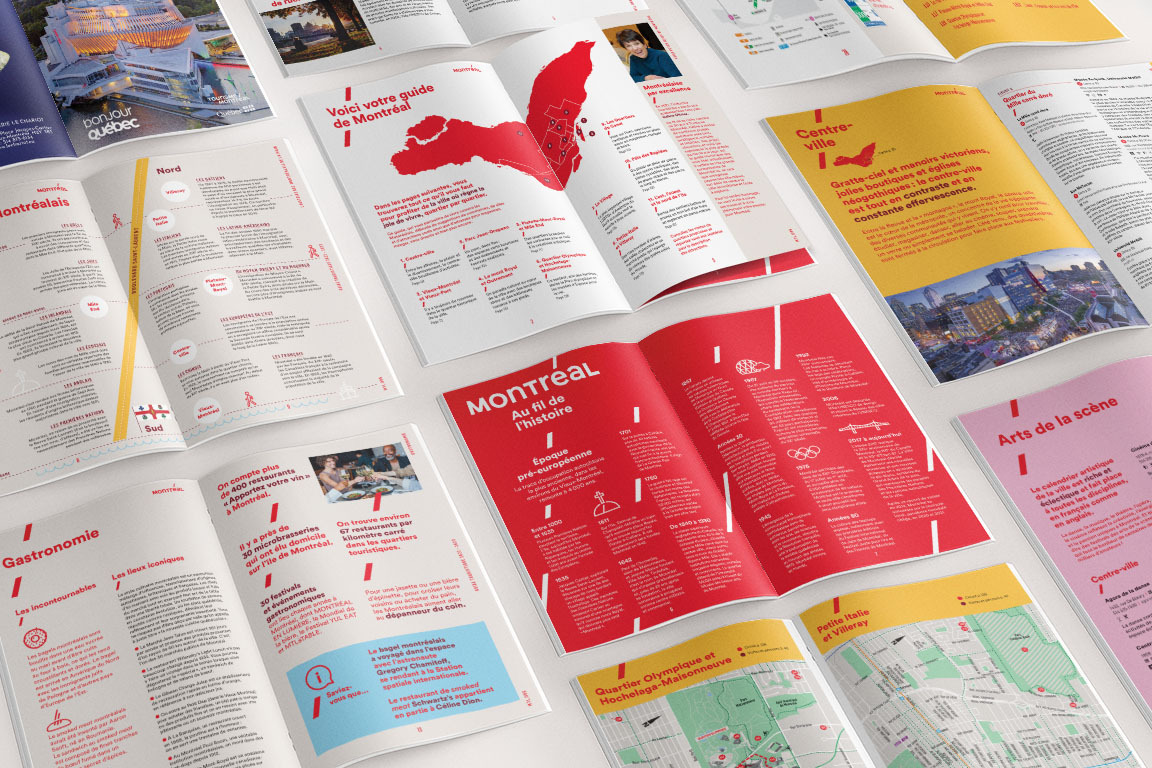 Montréal Official Tourist Guide 2022-2023
Client
Tourisme Montréal
Deliverables
Versions of design template based on brand guidelines, structuring of information, graphic production
Context
Tourisme Montréal was looking for a graphic design and production firm to adapt, design and produce a new tourist guide and map that would comply with Tourisme Montréal's new graphic standards.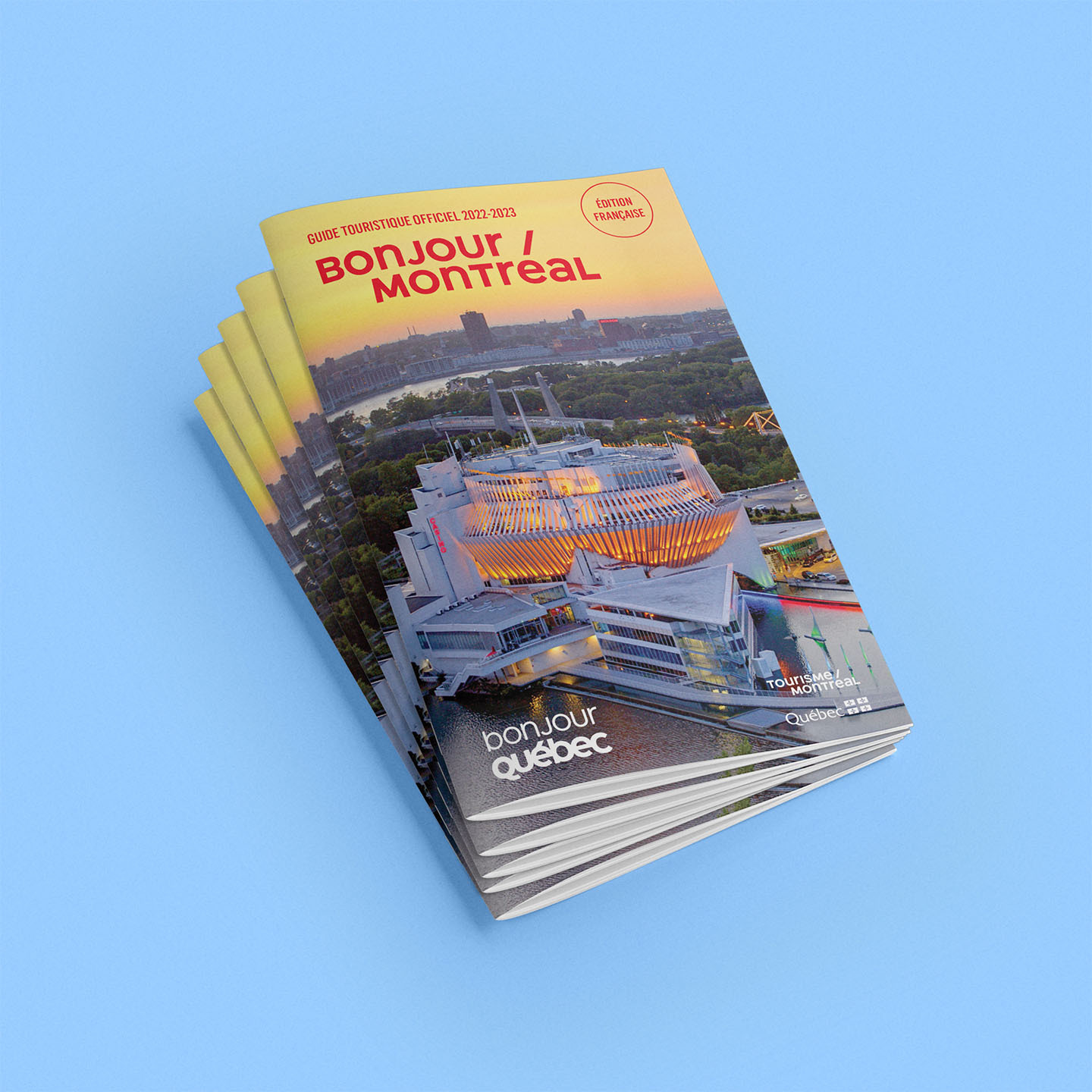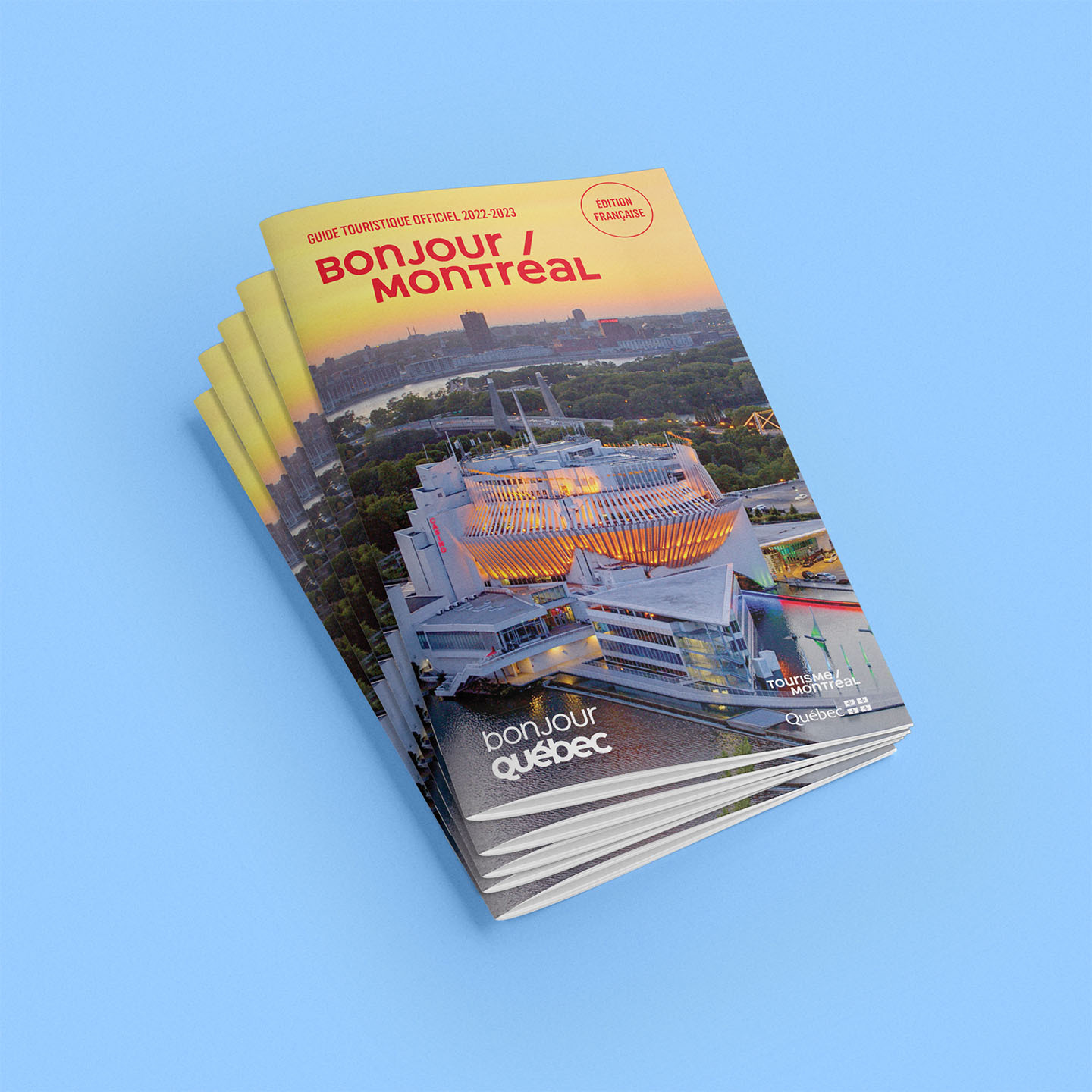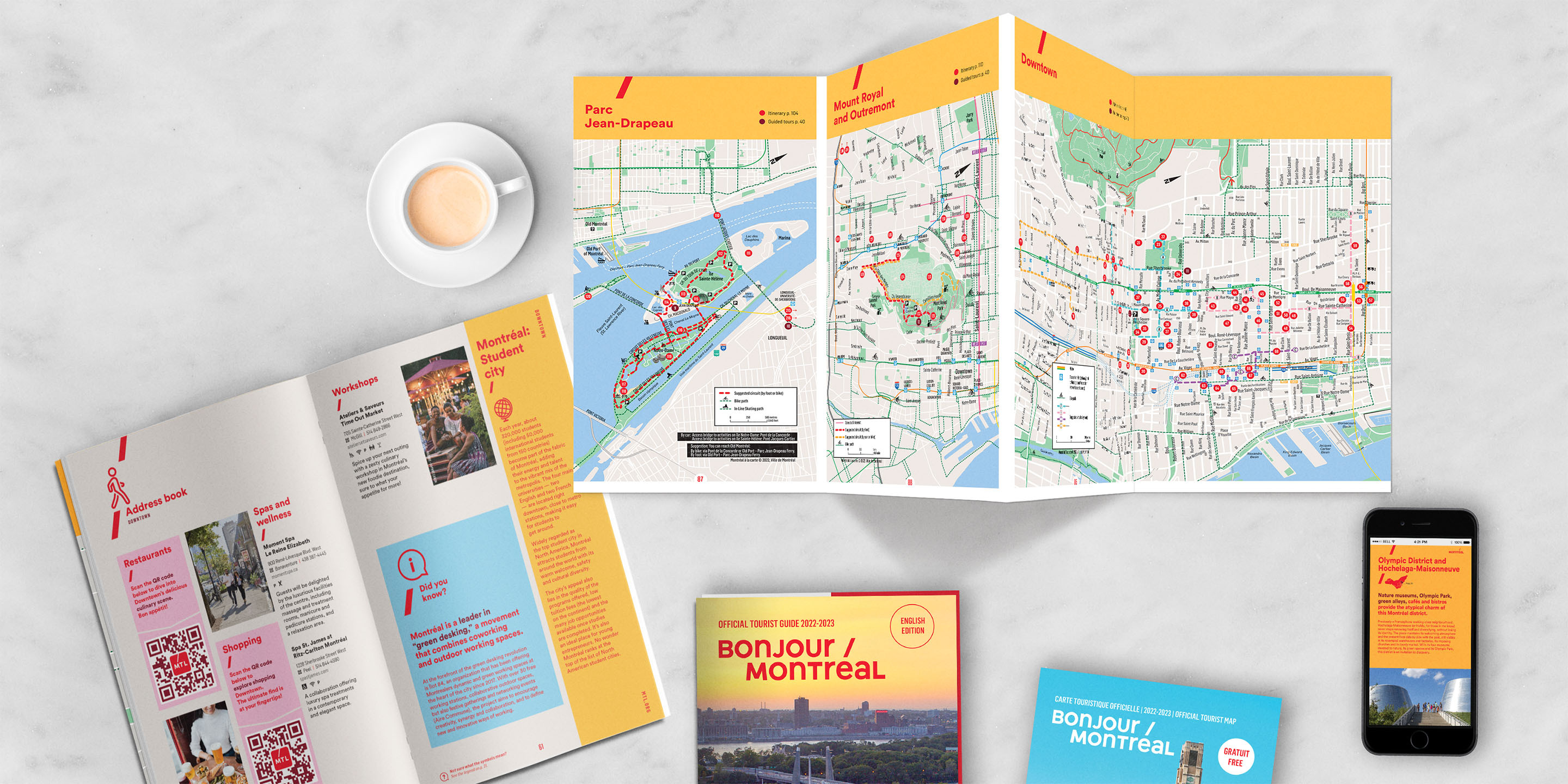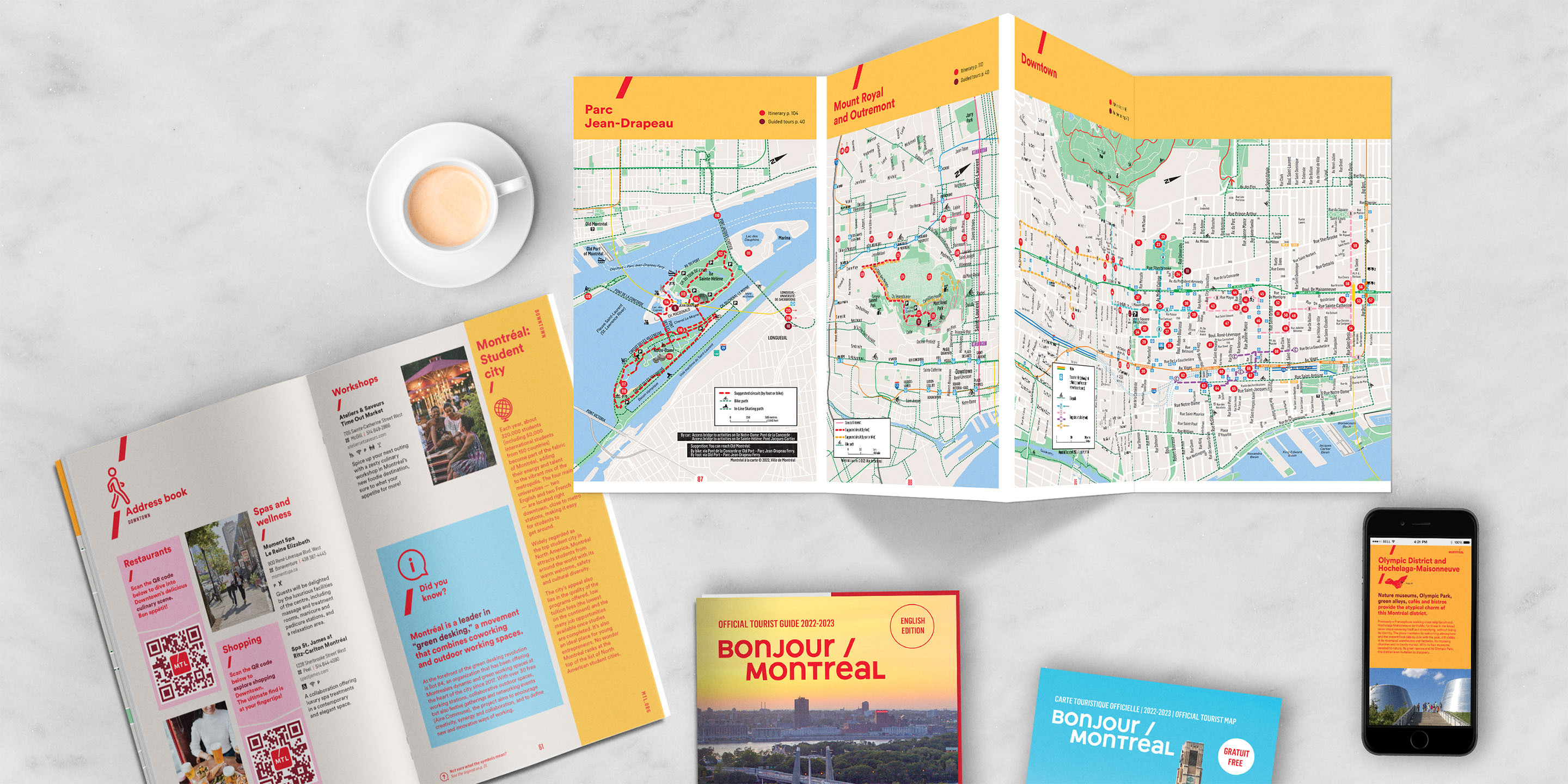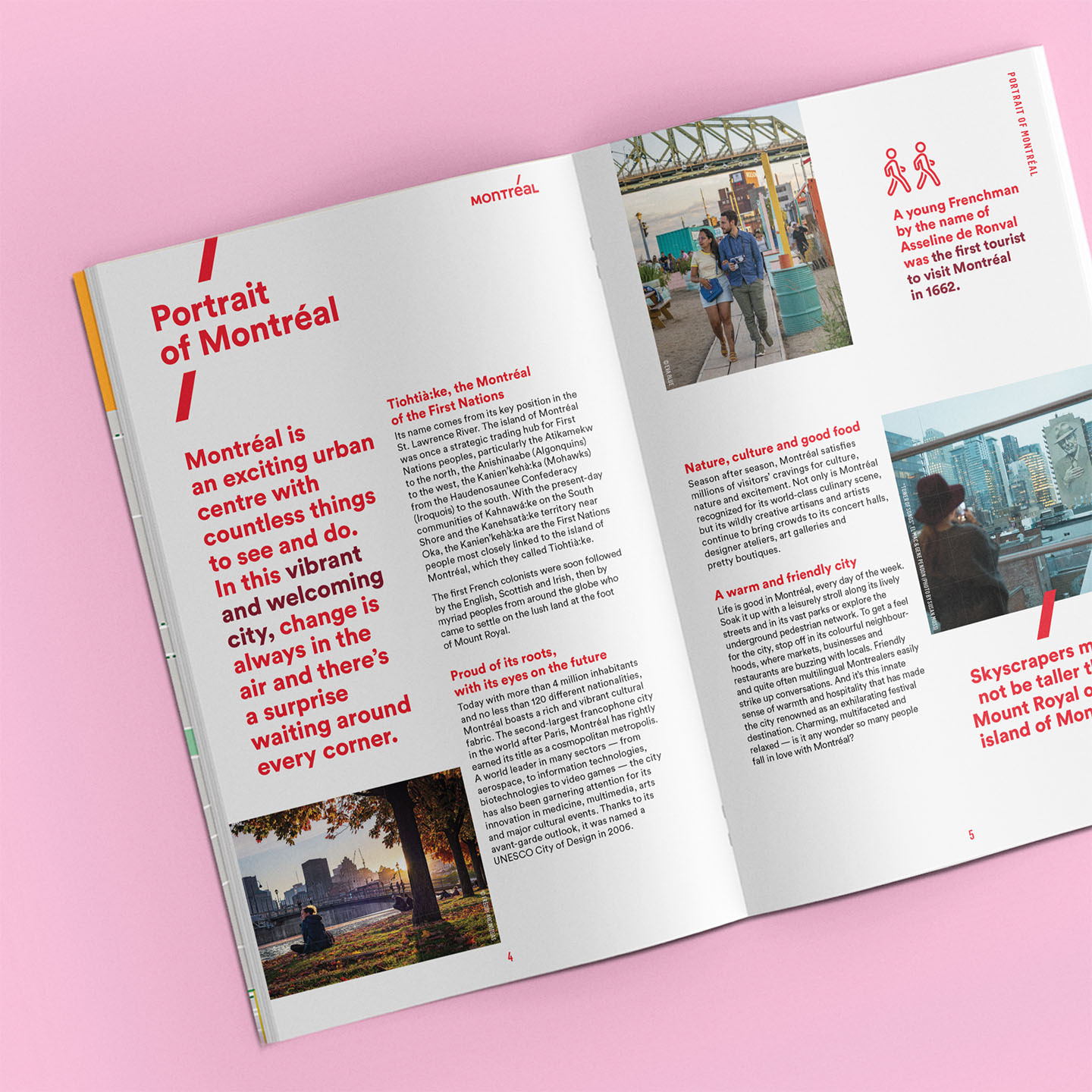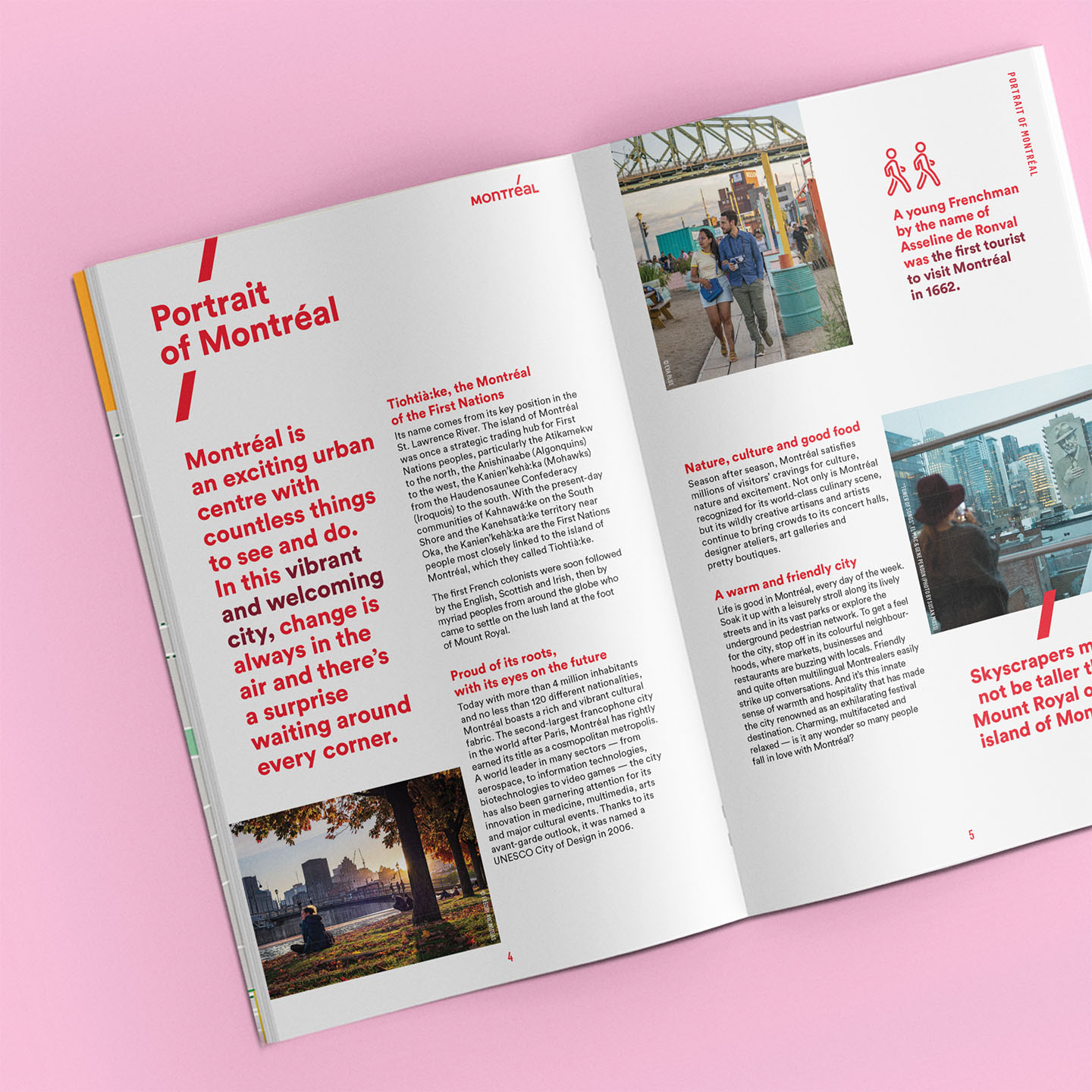 Process
Developing a structure that would clearly delineate the guide's various sections was the main challenge. Each section was assigned a distinctive colour and emphasis was placed on the iconic accent in "Montréal" to highlight key elements. New icons were designed to improve readability and blue "Did you know" boxes were incorporated throughout the guide. Various font sizes and weights were used to distinguish between the heading and text levels.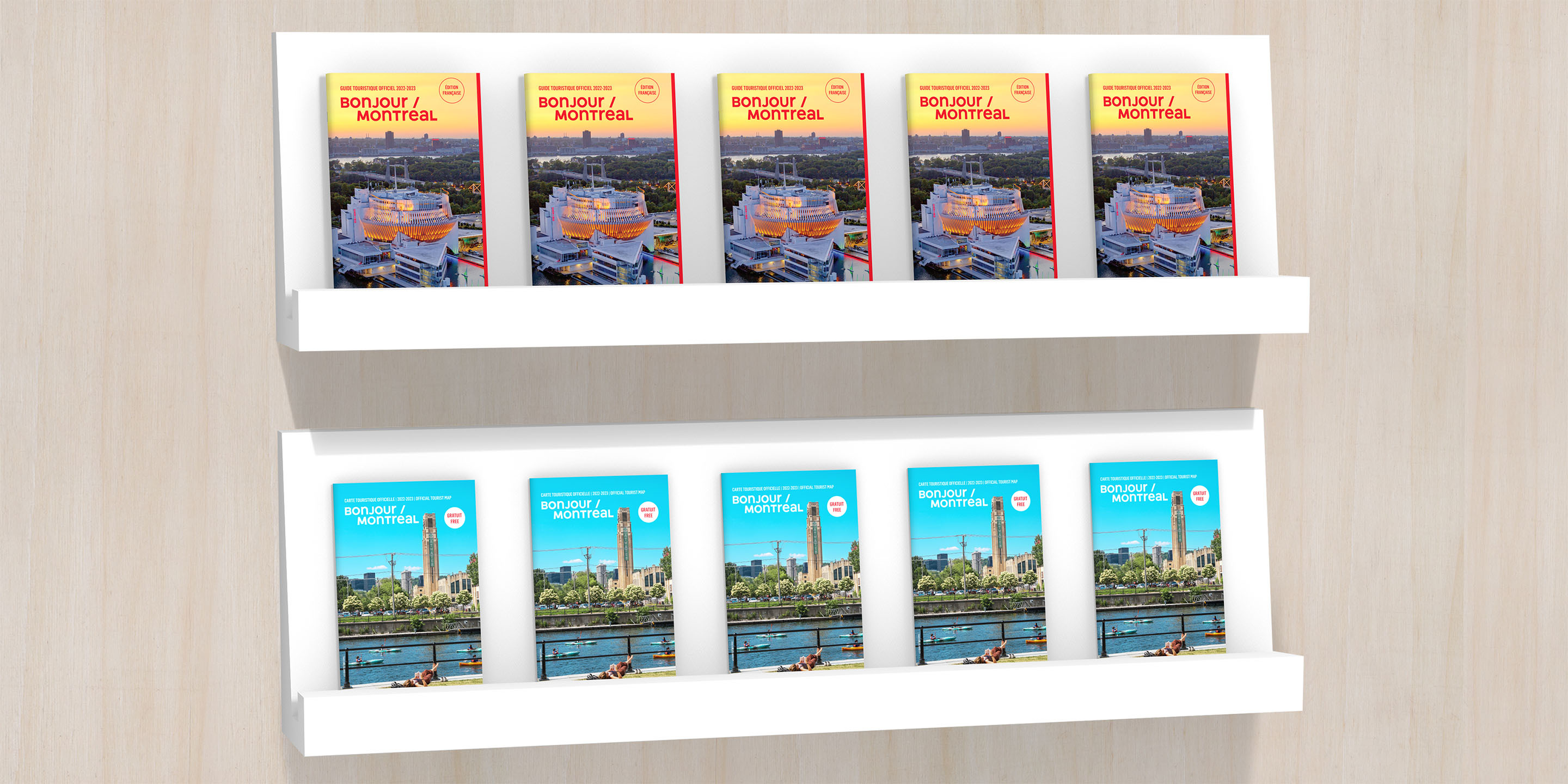 Result
A guide full of complex and detailed information that is invaluable for tourists visiting Montréal. Glowing feedback from end users received by Tourisme Montréal.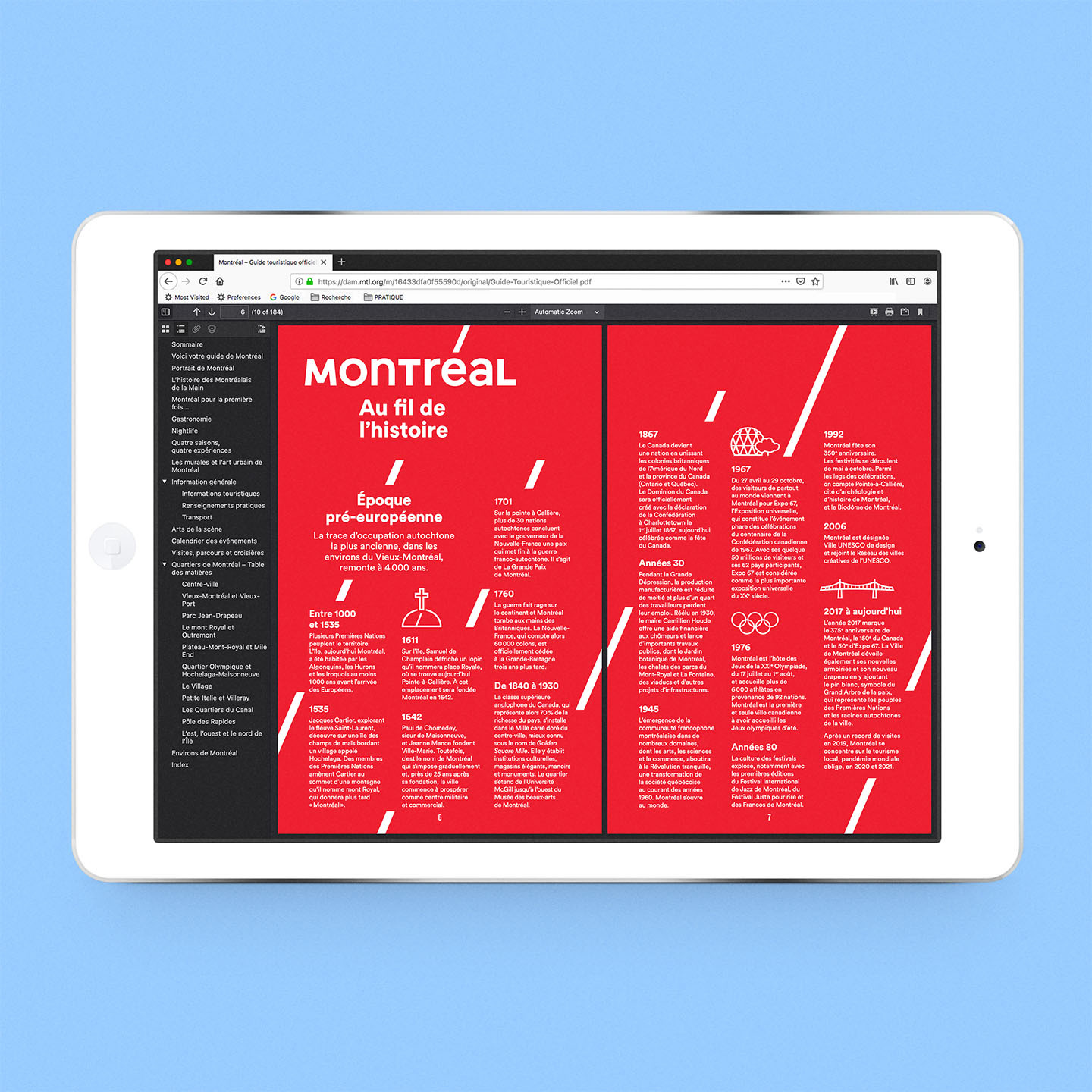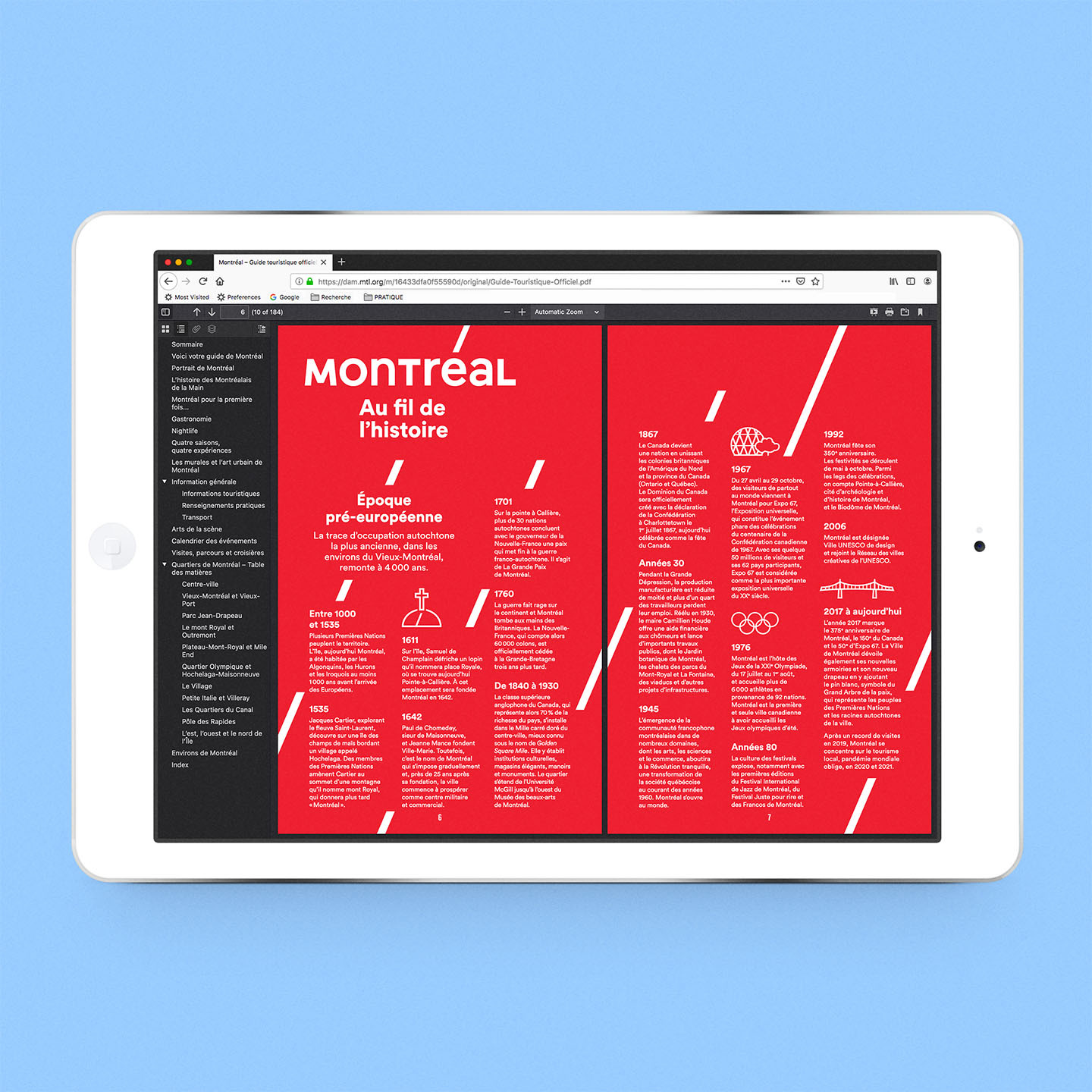 Have a project?
Tell us about it.