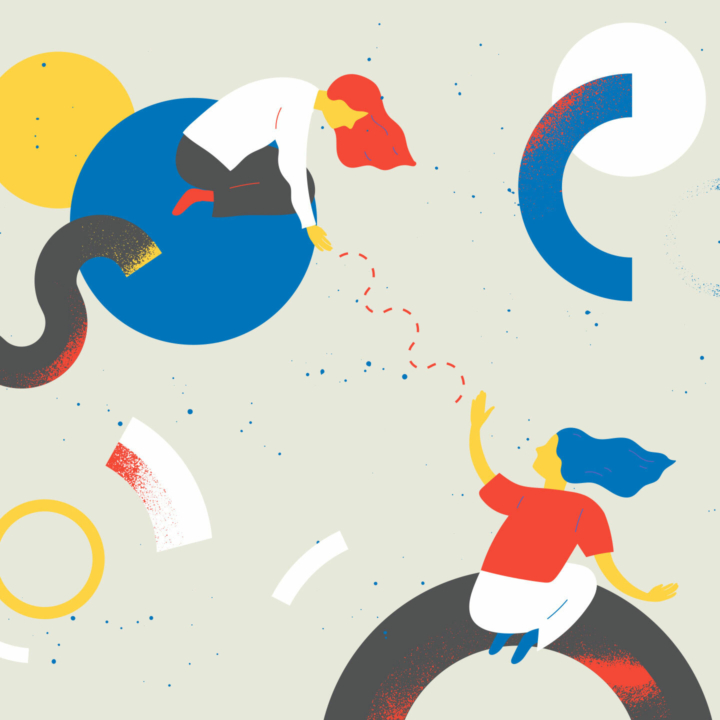 Graphic design
Why you need a brand standards guide
16 October 2019
Reading time: 7 min
3, 2, 1...
You might think launching a brand is nothing like launching a spacecraft, but it also requires a huge amount of rigour and strategy. Anyone who's helped create or reposition a brand for their company is already well aware: you can't leave any room for error. Team members involved in the process have to share a single vision. The strategists, developers, graphic designers, copywriters and everyone else working on the project also need to have the combined skills to get the job done. That's why you need a brand manager who can bring out the best in everyone and steer the team as they delineate the brand.
A major asset
A brand standards guide is an essential resource for consistent, relevant branding, no matter where it's applied. The guide defines your brand's personality and establishes the rules for how it can be used. It's by no means intended to stifle creativity, but to provide a framework and direction. Think of it as a complete toolbox covering every aspect of the brand: editorial voice, logo standards and references, colours, fonts and various graphic elements. In other words, the guide serves as an essential reference for anyone involved in communications, marketing or sales.
The logo's key role
Clear and well-defined logo standards are absolutely crucial. The logo's colours, buffer zone and minimum dimensions as well as directions for using it in black and white or against a colour background are all aspects to think about. The many new types of screens out there (TV, computers, tablets, smartphones, etc.) also require different versions of the logo, or what we call a responsive logo. This means that a simpler version of the logo will appear on smaller screens, while larger surfaces will display a more detailed logo.
Show your colours
Colour schemes are a huge part of your identity, and need to be established early on in the creative process. Colours do more than simply make your brand look good: they might reflect your company culture, your sector of activity or even the values you wish to convey. The best approach is to choose colours that make you stand out and suit your company, rather than following trends that will go out of style before long. Most brands choose 3 to 5 colours that complement each other, as well as the logo colours. In time, your colours may communicate as much as the logo itself.
Character traits
Font choices also express your brand's personality. The typefaces you use express the company's energy and professional approach. As with colours, you need to select a limited number of fonts and use them the same way in all contexts. Providing ample instructions and examples of how fonts should be applied (size, weight, levels of text, pull quotes, boxes, etc.) will make for clearer and more consistent communications.
Elements in play
Icons, graphics, photos, illustrations and other visual elements let you stand out from the crowd. They add a personal touch to your brand by suggesting a certain atmosphere, intention or style, whether through the colours, shapes or editing. A mood board is a very useful tool for establishing the style of the photographs or illustrations. Add one to your style guide as a resource for anyone who needs it.
Finding your voice
Your editorial voice makes just as much of an impact as your visuals, helping to build the relationship between the company and its visitors. The level of language, word choice and style lay the groundwork for this relationship. Striking the right tone helps incite users to take action. All of these elements come together to create the brand's voice.
And then...
Your team knows all about your organization and its values, objectives and clients. They can help develop your identity and add nuance. Employee buy-in is key. In many ways, they serve as the ambassadors for your brand. In a digital era where new platforms are always emerging, it's more important than ever to have a brand standards guide that's flexible and updated on a regular basis. Your brand image needs to offer the same experience to every client, in any context.
In other words, a brand standards guide should be a dynamic resource that you never stop working on. To help your brand succeed, it needs to adapt to your target audience and business strategies.
Have a project?
Tell us about it.